The 10 Best Boudoir Photographers in Honolulu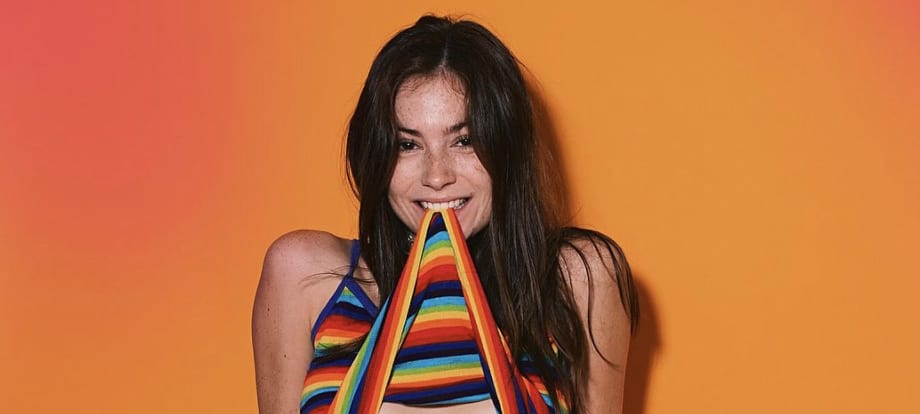 There is no form more daring, more exciting, or more personal than boudoir. Don't be afraid, though. Professional boudoir photographers are in the business of making each client look like they've been modeling for years. This is true no matter how much experience (or inexperience!) they have. Carefully balancing sexiness with grace and taste, these 10 best Honolulu boudoir photographers are our top choices when baring it all for the camera.
Simone Komine is a photographer who specializes in boudoir. She says that, to her, that means inspiring women and helping them gain "a sense of self-love and confidence." We love the creative, artistic themes that pop out at us from her portfolio, which includes men and women! (Because men can want to feel sexy, too!) Bright colors, intimate cropping, and fun use of repetition give Komine's photos a real sense of originality. Her pictures are LOUD, and they scream to be within the pages of inside zingy fashion magazines, precisely the sort of image that makes us feel like a superstar. We love her stylistic approach, which garners her a top spot as one of the best Honolulu boudoir photographers working in the field today.
"You're sexy and I'll show you!" says Jamie-Lee Tang, owner and photographer for Boudoir Hawaii. And that's precisely the attitude we want to hear if it's our first time doing this! Tang shoots both in the studio and out on location — and can you think of a better place than tropical Hawaii? Boudoir is an opportunity for women to connect with their sensual side, and Tang is here to help you achieve that. Whether she has you posing indoors or in the rippling waters beneath a waterfall, Tang keeps her clients feeling confident, comfortable, and at ease. She is one of the skilled Honolulu boudoir photographers producing gorgeous images that ooze with mystique. 
Marian Diop is the founder of Butler & Badou and a lifelong Hawaiian. Growing up in Kailua, and earned two degrees in American history and business administration before realizing her passion lay in photography. Now, Diop and her team spend their time capturing beautiful portraits, whether they are business, family, or boudoir. Her style is clean, elegant, and has a timeless, classic quality which keeps us coming back for more. We especially love the soft lighting and graceful composition, which is the hallmark of her work.
Honolulu boudoir photographer Esther Lambright Patterson has been photographing for more than 10 years. And trust us, the women and men she photographs genuinely benefit from her experience! When shooting boudoir, Patterson encourages women of all shapes, sizes, and ages to step inside and spend a day "spoiling yourself," as each session focuses on pampering and relaxation. "You are a woman who deserved to be celebrated," Patterson says on her website. She lays out all the particulars you can expect during your shoot. First, clients attend a one-hour complimentary style and concept consultation, with recommendations for wardrobe, including gorgeous outfits which you can borrow from the studio. When it's time to begin, a professional stylist does your hair and makeup, and Patterson then guides you through the ins and outs of posing for the camera. You're in good hands here!
Corey Hodges is an expert in boudoir photography and says that he gets the greatest joy from the moment "when someone sees their photos for the first time, and finally realizes how beautiful they are." Boudoir photography in Honolulu is all about sunshine and empowerment, and that's what Hodges wants to give to his clients. "Too often women are under pressure to achieve more," he says, but boudoir allows women to celebrate exactly who they are. Each of Hodges' photos is raw and full of emotion, not a dull shot in sight. We especially love the way Hodges incorporates natural lighting in his photos. Sunlight falls in from the window, illuminates the outline of the woman's form, and the rest plunges into mysterious darkness. It's clear that Hodges also has a good sense of humor too, as you can find behind-the-scenes shots of himself demonstrating the sexy poses on Instagram!
Fernanda Kenfield was born and raised in Brazil, finally settling in Hawaii, where she now runs her Honolulu photography studio. Kenfield focuses on natural lighting, with a keen eye on where and how to position her clients to get the best use of the sun's rays. Her jaw-dropping locations turn every photo into an image straight out of Vogue magazine, with rich, earthy colors oozing from the picture. We especially love Kenfield's photographs of pregnant mothers, showcasing the beauty of motherhood and celebrating the changing body. Kenfield is a master at her craft and easily one of the best Honolulu boudoir photographers we've come across.
Rae Marshall picked up a camera for the first time 15 years ago, and she's never looked back. Her photos are bright and colorful, bringing the medium of boudoir out of the shadows and into the sunlight where it deserves to be. We love how she showcases her clients in a sexy and confident way without losing any grace or poise. Boudoir is more than seductive poses. It's an opportunity to preserve who you are in this moment for the years to come, to revel in the glory of your body. When Marshall is behind the camera, she is sure to turn you into the goddess you were meant to be.
Cass Mae offers three options for her stunning boudoir photographs: a private studio session, beach session, or an adventure session that involves hiking to a waterfall or jungle setting. In an environment like Hawaii, it's hard to choose which option to go for! Whichever you choose, you're sure to be stunned by the results because Mae's photos are rich in color and powerful in presentation. She captures the inner life of her clients and highlighting their best features. Don't worry about being nervous — Mae knows that this can be a new experience for many, and she works with each client to make sure they are 100% comfortable. The team also has an airbrush editing option for those who want extra work.
Mapuana Reed is a talented Hawaiian photographer whose specialty lies in cultural portraiture, including Samoan, Tongan, Maori, Hawaiian, African, and Japanese. Reed says her gift is seeing the beauty in all women, which shines through in her portraits. Reed's boudoir portfolio is an absolute beauty, with an intuitive ability to pose any body shape and set against neutral backgrounds to accentuate the line and form of the body. We love the way Reed incorporates black and white into her photography, adding a special element of glamour.
Alice Ahn was drawn to photography from a young age, heading to her grandparents' studio after school to watch her grandfather photograph mesmerizing brides. Ahn was transfixed. Since then, she has started her own photography business, still capturing the grace of brides like her grandfather and expanding into other categories, including boudoir. Ahn's photos are like art pieces, carefully crafting form and shape to perfectly harmonize with a delicate color palette. She always finds the ideal ways to frame her subjects. We love the elegance and sophistication which shine through Ahn's work, capturing the grace of the female form and capturing it for the years to come.
This island's known for its natural beauty for good reason!
Boudoir is a unique medium, an opportunity for women to shed societal pressures and embrace exactly who they are—in whatever shape that may be! Capturing your beauty can be a great way to boost your confidence, or it can function as a special gift for yourself and your partner. When your grandkids ask if you ever did something extraordinary in your youth, won't you have a thing or two to say!
When looking for a boudoir photographer, it's essential to find someone who will make you feel perfectly at ease, and these 10 best Honolulu boudoir photographers will be sure to have you looking your very best, without a shred of insecurity to be found!

Get together somewhere better
Book thousands of unique spaces directly from local hosts.
Explore Spaces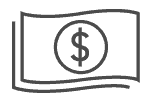 Share your space and start earning
Join thousands of hosts renting their space for meetings, events, and photo shoots.
List Your Space