The 8 Best Boudoir Photographers in Lincoln, NE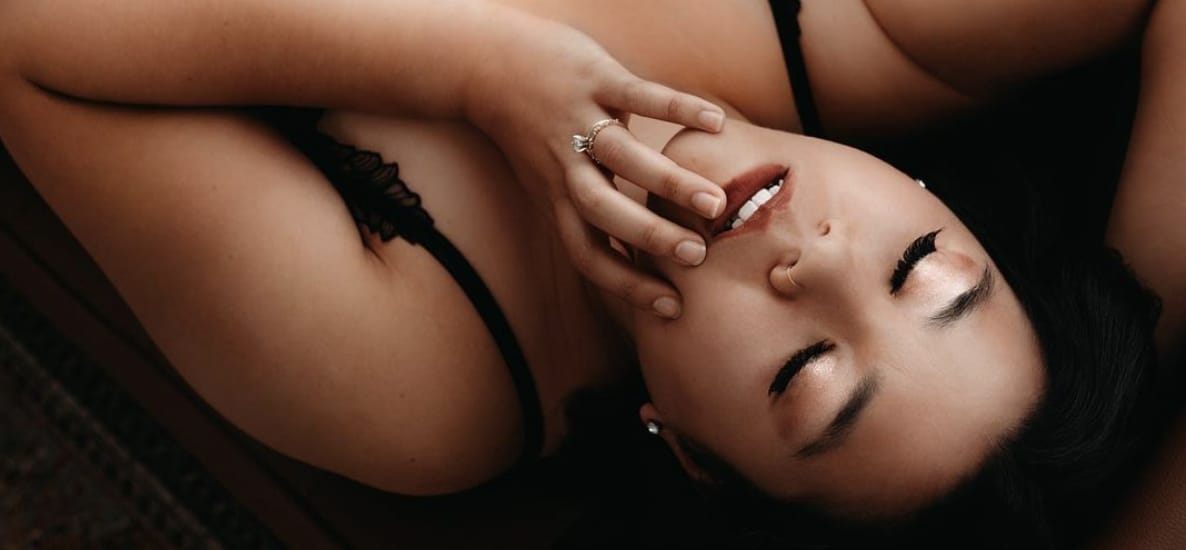 Scheduling a boudoir photoshoot often feels intimidating for first-timers. There's so much vulnerability involved in the genre that many decide it simply isn't for them. Not until they lose a few more pounds or feel better about themselves, they say. But what if we told you that boudoir is one of the best ways to start feeling better about yourself today? These 8 Lincoln boudoir photographers all use a loving and accepting approach to the genre that we think will resonate with you!
Strengthening our connections to ourselves and our loved ones is where the photography of Christy Bosn, one of our favorite Lincoln boudoir photographers, comes into being! That means not just emotional boudoir sessions but also family and newborn portrait photography. Still, we think boudoir is something that everyone should explore. Christy's photography helps you see yourself as something innately worthy through her lens and kind gaze by getting past the notions that society holds as beautiful. As she describes her approach: "Women are so freaking incredible — strong, beautiful, kind, smart, badass, loving … Let me show you what a work of art you are!"
Getting past a facade to understand how innately wonderful you are can feel like an impossible task. No matter how often someone tells you that, you may still be put down by the past. That is until you've seen yourself from the perspective of Out of the Box Imagery! Megan is one of the top Lincoln boudoir photographers who loves warm color shifts and outdoor boudoir sessions. She even inspires women to include their friends in heartfelt group boudoir photography, something we rarely see given the amount of expertise and trust in the artist it requires.
Sydney Heuler-Ruffino of Beautiful Boudoir sees the genre as a way to get in greater touch with a sense of self-love. Since finding that can be challenging to do on one's own, working with Lincoln boudoir photographers helps us see ourselves through the eyes of a loving stranger! Sydney often uses intriguing compositions focused on artful crops, allowing legs, curves, lace, and light to suggest far more than what's immediately visible.
Sydney also sees boudoir as an artform for all bodies. As she so succinctly describes things: "Sexy isn't a shape. It's an attitude." And while shadow has its place in the genre, we adore the bright, vibrant lighting she favors, offering a positive perspective to counterbalance all the "dark and moody" on display.
Self-celebration is what Melissa J has to share with us. She's one of the standout Lincoln boudoir photographers for her use of delightfully soft lighting and scenic surroundings to tell sultry stories about each of her patrons. We know you'll love Melissa's preference for more subdued colors, highlights, and shadows. It gives her images a subtle, often nostalgic, quality that emphasizes gentle skin tonal transitions, poses, expressions, and other elements in the scene. In short, the major and minor attributes of each individual she partners with!
5. SD Boudoir Artistry
SD Boudoir is the studio of choice when looking for ways to engage with props and the environment during a shoot artistically! We love how SD conveys lifestyle narratives using wine, cars, beach sessions, hotel rooms, and other approaches ranging from classic to chic. And the mature style on display is entirely consistent, with warm colors paired with black or white lingerie and background elements for contrast. These and the enticing poses on display are a perfect way to help bare skin fairly leap out at the viewer.
Michela Wipf is one of the Lincoln boudoir photographers whose vision of the art form is incredibly diverse! Deep, shadowy presentations sit alongside sunshine-filled ones, with plenty of in-between to explore. Her work feels exploratory, bringing to life the vision that best matches what she and her subject feel is most faithful to the collaboration.
Also, Michela readily testifies to the healing power of boudoir, not only in viewing the image but in the process of creating them. As she recalls: "What makes my work so fulfilling is when women leave their sessions with happy tears and hugs, feeling sexy and loving themselves for the first time in years. Boudoir is a gift to yourself."
Shannon's boudoir perfectly presents the classic approach to the genre, using subdued lighting, deep shadow, and intimate captures of her subjects. We also love how readily she teases out more individualistic expressions of each client, giving us a closer look at how each person wishes to present themselves.
What's more, Shannon often explores subgenres of boudoir that you might not be familiar with already! Her bridal boudoir makes for a delightfully intimate gift for a lover. And her maternity boudoir shots remind us of the grace and wonder in the feminine form, regardless of how our bodies change over time.
Christina Cloud is one of the few Nebraska boudoir photographers who occasionally travel out of state for collaborations. She works primarily with women because she fully understands the trials and struggles involved in embracing the insecurities that come with motherhood, age, and marriage.
Deep contrast and compositions captured up close and intimately are just a few of the aspects that define CloudCover Photography's portfolio. And we also love how props are a significant element of their boudoir approach! Angel wings, eye-catching apparel, background decor … She intentionally chooses all of it to maximize the story. That story may be simply the individual in the shoot, or it can be more of a lifestyle, couples expression, or even a purely fine art presentation of boudoir!

Get together somewhere better
Book thousands of unique spaces directly from local hosts.
Explore Spaces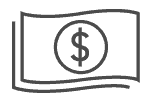 Share your space and start earning
Join thousands of hosts renting their space for meetings, events, and photo shoots.
List Your Space