The 10 Best Boudoir Photographers in Little Rock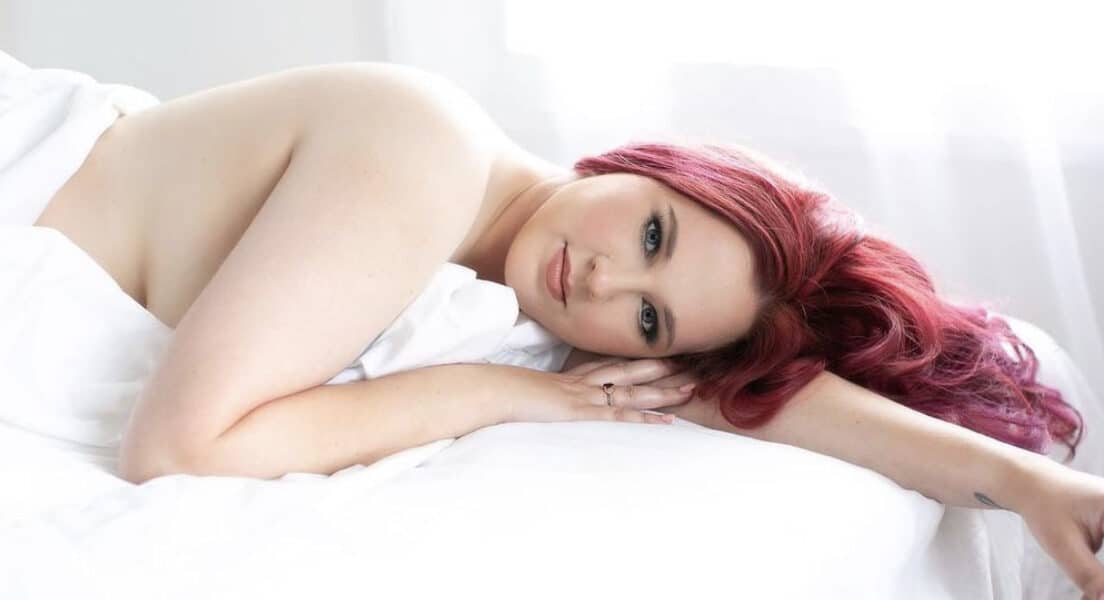 The idea of boudoir can be intimidating. There's a vulnerability required and a shedding of literal and metaphorical layers that can be downright scary. Lucky for you, we're here to make it easier with our list of professional artists specializing in helping people be completely comfortable in front of the camera and making it look oh-so-easy. Whether you are looking for Little Rock boudoir photographers to help document your body just as you are in a lifestyle-inspired session or want the complete pin-up treatment with hair styling and a makeup artist, one of the following is sure to suit you.
Meredith Melody runs a classic Little Rock boudoir photography studio. Her use of simple backgrounds keeps the focus on you, and her mastery of studio lighting ensures that your portraits are perfectly lit, with no unflattering shadows. Her style is well suited for bridal and maternity boudoir portraits, with the lights helping to create a glowing, ethereal vibe. If you are looking for Little Rock boudoir photographers who create polished and elegant portraits, Meredith is an excellent choice.
Little Rock boudoir photographer Ashlee Baerga knows the transformative power of an intimate photography session. It helped her find her spark again after her son was born. Her passion for art has gained attention from publishers, including Photograph (her) Magazine and Bump, Baby & Beyond Magazine, and we say art for a reason — her work speaks volumes. She helps her subjects explore their sensual sides in comfortable settings, so her photos have a lifestyle session feeling — authentic. She's one of our favorite Little Rock boudoir photographers for her steamy couples portraits, capturing the love and passion between her subjects in a modern way.
Good Little Rock boudoir photographers know that a portrait is equally about capturing their subject and creativity exploring the art of the human form. And let's just say, Sarah Freeman is more than good phototherapy. She's great. Her photos are a celebration of her subjects, focusing not just on their individual beauty but also using shadows, light, and settings to curate the impact of each shot. Working both outdoors and in-studio gives her a unique portfolio and also shows off her artistic flexibility. She's the perfect artist to work with if you'd like to explore your earth angel side in a stream.
Our favorite maternity boudoir photographer, Kylee has a knack for enhancing the pregnant form to Venus de Milo levels of beauty. As a natural light photographer and a lover of slightly warm, vintage tones, her portraits have a dreamy, painterly quality that pairs wonderfully with this transitional time. Her style proves that you don't have to bear it all to make beautiful art. If you want to document your changing body while also remaining modest, she is an excellent choice of all the Little Rock boudoir photographers.
Ken Gehring is a fine artist who creates glowing art portraits with an oil painting feel. Blending his knack for editorial photography and his decade as a portrait artist has garnered the attention of publishers including Vogue Italia and Striking Magazine. His portraits are particularly noteworthy when the personalities and personal tastes of his subjects are on display. And he proves that photographers can even respectfully photograph more eclectic desires. If you want to make your form art and have something custom created for you, work with Ken. He can bring any vision to life and thrives with creative partnerships.
An all-around talented people photographer, Kaylan Crenshaw has brought her unique eye to boudoir sessions. The result is a portfolio full of personality and just the right amount of seduction. With dozens of weddings under her lens, she has an eye for the moment a subject is entirely themselves. Her lifestyle sensibility is a great fit for everyday women who want to be glammed up while also having the freedom to be themselves. Her emphasis on the personality of her subjects makes her work a one-of-a-kind gift for a significant other.
Angie Davis does something unique to other Little Rock boudoir photographers. She runs a lingerie boutique and boudoir studio. No more worrying about finding high-quality lingerie, whether you are doing a shoot or just want a well-fitting bra. Initially, she thought the need for beautiful lingerie was most dire for her plus-size clients, but she has a fully stocked boutique with beautiful pieces in all sizes. Through her photography, she has helped thousands of women revel in their bodies in a body-affirming atmosphere. Her portraits tend to be moody and artfully shadowed — enhancing the sexually charged aspect of her images.
Faith Ealy is a lifestyle photographer who captures moments of natural beauty and love during weddings and portrait sessions. Her expressive style, combined with plenty of natural light, gives her work an exceptional quality well suited for bridal boudoir. Partnering with a local B&B gives her diverse photographic sets and lends her work an intimate feel.
While not solely a Little Rock boudoir photographer, Kelsie Jo brings her massive talent to vast stretches of Arkansas, and every person who sits in front of her camera is oh-so-happy she does. She holds special boudoir sessions throughout the year, sometimes in gorgeous cabins or in lush pool settings, which adds to the atmosphere of her shots. She works with an entire team, including stylists, to help you look even more ravishing. Her editorial style is perfect for models and those who want to feel like one for the day.
Brooke has a particular knack for bringing out a kind of casual sexiness in her subjects—each one of them is at ease, fully embracing the skin they're in—and it's a beautiful sight to behold. It takes a confident photographer to bring out the inner confidence of their subjects, and Brooke does not disappoint. We particularly love how her use of light enhances the glow of her subjects.

Get together somewhere better
Book thousands of unique spaces directly from local hosts.
Explore Spaces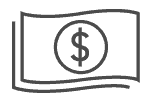 Share your space and start earning
Join thousands of hosts renting their space for meetings, events, and photo shoots.
List Your Space