The 11 Best Boudoir Photographers in Richmond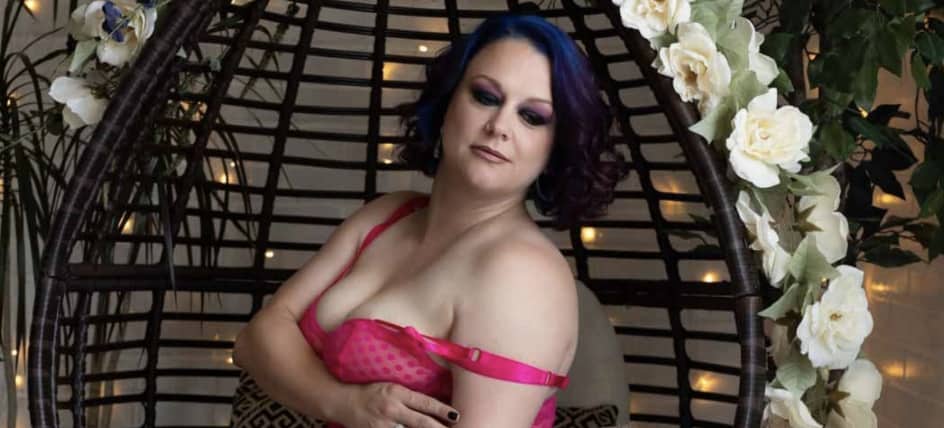 Boudoir is popular not only because it's beautiful and sexy but also for its healing power. Seeing yourself through the eyes of the right photographer can leave you in awe of your grace, aliveness, and sex appeal! The images also make excellent gifts for a significant other in your life. So why not reach out to one of the 11 top Richmond boudoir photographers we've curated here for you?
Sometimes Richmond boudoir photographers work out of your home. But Richmond Boudoir operates out of a local 1,000 square foot professional studio. The professional atmosphere and approach help soothe any anxiety you might be feeling over the upcoming shoot. What's more, the lead photographer herself has been in front of the camera in a boudoir shoot after a divorce and recognizing the poor self-image she had been carrying. The healing power of boudoir helped her realize her bravery, innate sexiness, and strength, both inner and outer!
Helping women rediscover their self-worth is at the forefront of Kristina Daughtery's creativity. As she explains things: "To know one's self-worth is an amazing notion. It's a feeling that should be on the forefront of our emotions. Capturing this concept on camera is an accomplishment that I hold in high reverence." Kristina's boudoir is for all shapes, sizes, and age categories! She prefers a moodier style that emphasizes shadow and contrast, with recovered highlights, for a subdued, classic approach to the genre!
When searching for Richmond boudoir photographers, you should be on the lookout for how photographers use props, lighting, and other creative elements within the frame! Jaemie Hillbish is a top boudoir artist for this reason; she incorporates angel wings, gel lighting, window glare, water, and many more creative elements that are common to portraiture but sometimes ignored by boudoir. After all, there's so much more to the art form than sultry poses and bare skin! The variety of color grading styles on display are also highly appealing, with rich colors, desaturated profiles, and monochrome making an appearance here.
Helping women understand their issues with self-image and worthiness has always been at the forefront of Jen Fox's consciousness. It inspired her to dive into psychology in college before becoming one of the top Richmond boudoir photographers. But along the way, fine art photography became an all-consuming passion for her, eventually moving into the boudoir sphere as she realized how healing her images were for clients!
We also enjoy Jen's eye for lighting, which is second to none. She often uses highlights to accentuate curves and skins while allowing shadows to go dark in a high contrast style. And her couples boudoir sessions will enable you to make fine art-worthy images out of intimate moments.
5. Melanie Helms
Fashion and boudoir are a natural match for one another, as Melanie Helms demonstrates! The unique apparel, carefully balanced lighting, and sultry poses often crossover into both genres. We also love the strong themes on display in Melanie's portfolio, ranging from holidays like Halloween, sports outings, or even classic takes on boudoir photography. Rich contrast, saturated colors, and tasteful vignetting are other aspects of Melanie's photography that take us back to classic portraiture!
We love seeing Richmond boudoir photographers with a fine art perspective on the genre, such as Max Williams! He often incorporates apparel choices ranging from fantasy to vintage when working with models to bring a vision to life. Max also uses nostalgic color grading techniques, with faded colors or even monochromatic presentations. But he's no stranger to more traditional takes on the genre, either using brighter colors, rich contrast, or moody shadows as needed. He is the best photographer to turn to if you're unsure what you want and need creative input from your collaborator.
As a senior, portrait, commercial, maternity, and one of the best Richmond boudoir photographers, Kristin Firewicz checks quite a few boxes if you're looking for a long-term photographer. She also has two studios — one in Central VA and another in Pittsburgh, so she's very location-flexible. Kristin started in the film photography world, which informs her style to a strong degree. We see those influences in her love for subtle highlights and mid-tones. Gentle transitions are a characteristic often lost in the digital medium. She is also equally fluent in color and monochromatic styles, using both as needed to bring a vision to life!
Looking for a luxury boudoir experience where you're taken care of, from makeup to poses? Emily Sacco of Boudoir By Oldfields is precisely the right studio for first-time boudoir models and the experienced alike. She also includes a consultation to clarify your vision in mind for the photoshoot, ensuring the final results are exactly what you're looking for. Emily's style is classic and tasteful, with lingerie and poses that feel perfectly in line with the personality of her subjects!
Corey Chapman is the mastermind behind Corsets And Lace Boudoir. His vision involves more creative approaches to the genre, including bridal boudoir, maternity boudoir, and fine art nudity. Significant others are also allowed in the studio for collaborative portraits of your romance from a unique angle.
What drives Corey's passion as one of the top-tier Richmond boudoir photographers is seeing his images' impact on clients! In his own words: "I love being a part of something that brings so much joy, especially when a number of my clients have suffered from low self-esteem or viewed their body in less than positive ways."
Adam Stuart of Axiom is the Richmond boudoir photographer to turn to when looking for Richmond boudoir photographers with distinctive creative vision! Deep shadow is the norm in his work – but not so much that the shadows lose details entirely. And the highlights and mid-tones carry plenty of visual information — but the colors remain subdued. It gives Adam's images a sultry mood that's perfectly in line with what boudoir has to offer. He also uses wide-angle perspectives that include more of the background for environmental portrait perspectives on boudoir.
We're big fans of studio boudoir photography, like that of Kate Style! She has complete control over lighting, background, and other elements that can be chancy in other environments. Kate prefers a mostly monochrome presentation, giving her work strong continuity. Her use of contrast is powerful, heightening the tension between clothing, skin, hair, and background. Kate also expertly presents the unique characteristics of her clients, from hair to tattoos, which gives each photo a stamp of originality!

Get together somewhere better
Book thousands of unique spaces directly from local hosts.
Explore Spaces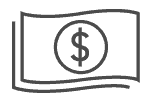 Share your space and start earning
Join thousands of hosts renting their space for meetings, events, and photo shoots.
List Your Space