The 10 Best Boudoir Photographers in Scottsdale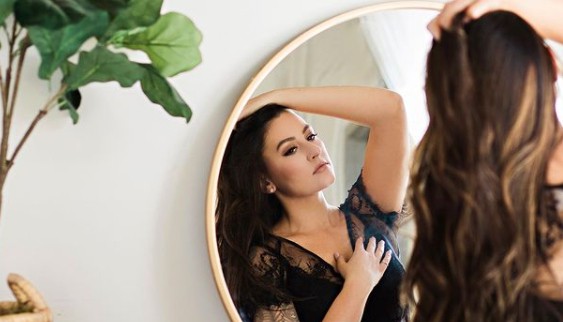 Scottsdale, Arizona is considered to be one of the poshest neighborhoods in the Greater Phoenix region. Its vibrant cultural life brings us face to face with its diverse people, and by extension, very diverse manifestations of beauty and love. And so it is no surprise to find just as diverse a group of expert boudoir photographers in "The West's Most Western City." Here's a look at who we feel are 10 of the best Scottsdale boudoir photographers out there today. 
Sonja Stafford is very serious about her craft as one of the top-tier Scottsdale boudoir photographers. The women she works with exude self-assurance and confidence in themselves that is understated yet very much present. While her boudoir photography is definitely sensual, it is also portraiture at some level artistically. She experiments with outfits, lighting, framing, expression, and posture, to bring about simple yet gorgeously arresting photographs that really allow her clients' personalities to shine through. If you are interested in boudoir photography that lets your personality through, we think paying a visit to Stafford's studio should be on your list. 
Leanna McDonald's range of photos has a natural vivaciousness to them. Ranging from family to lifestyle, she covers a wide range of fields and brings a real warmth that is not commonly seen with other Scottsdale boudoir photographers. What we love is how she brings the same warmth and playfulness to her boudoir photography as well. Not only are her pictures sensual and gorgeous, she clearly makes it a playful and diverse experience for her clients as well! 
By experimenting with color, props, and settings, she brings a strong sense of personality into the images, a far cry from the cookie-cutter imagery we typically expect. We highly recommend giving this Scottsdale Boudoir photographer a call for a fun-filled unique shoot for yourself or a loved one! 
Lani Lloyd is one of our favorite Scottsdale boudoir photographers for how celebrates the sensual beauty of every one of her clients. She also offers positive messages on the beauty of personal agency and self-love across her Instagram handle. Lloyd believes in stripping away beauty standards especially in the arena of intimate portraiture and helps everyone discover their own sense of beauty and confidence. Her visual style is rich, sensuous, and creates intrigue in the reveal. We're sure every one of her clients is walking away feeling gorgeous because that is how Lloyd pictures them through her lens. 
Kristi Bowman is masterful at capturing intimate moments. One of her more popular specializations is in photographing newborns and pregnancy, but her photographs are peppered with shots of intimate and boudoir photography, that are just as personal and beautiful.
With simplistic silhouetted pictures, Bowman brings out a quiet but gorgeous tone that characterizes her style. Her website is also helpful and informative for those who wish to attempt this art form. So we are sure that you're in great hands with her if you're new to boudoir, perhaps more so than with other Scottsdale boudoir photographers. 
Denise Nicole considers herself a "Self Love" photographer, which is quite fitting considering the field of boudoir photography. Her Instagram field is littered with personal shots, feel-good quotes, and photography that reflects her philosophy. And we are right in assuming that she extends this thought process to her practice of boudoir photography as well. 
Nicole's pictures are personal but strong in their visuals, showing off women who are absolutely comfortable in their skin, and revealing it as well. We're sure that being supported by Scottsdale boudoir photographers with her kind of affirmation makes the entire experience positive. 
Jodi Lynn's Le Boudoir studio does some of the most interesting work in the area in this field. She experiments with boudoir photography itself, but she has also expanded into pregnancy boudoir. Additionally, she has experience with destination boudoir (visiting offbeat locations) to add some very interesting variety to her work. Her photographs speak of beauty and confidence in a high-profile manner that can only be a hallmark of this town — all of which make Lynn a terrific Scottsdale boudoir photographer. 
The Bella Jade is lead photographer Christina Storto's mission of spreading self-love and confidence. She is one of the Scottsdale boudoir photographers who declares herself as body neutral, confidence-boosting, and empowering on her website. 
Storto's work lives up to this promise, with photographs that show comfortable confidence in her varied clientele. We particularly love her couple shots, delving into the intimacy with subtle sensitivity. We definitely recommend a session with her, not just for the beautiful pictures but the empowering experience they promise as well! 
Ines Picquet's take on boudoir photography is artistic, dramatic, and high-brow. Her fundamental forte seems to be fine art and portraiture, and that bleeds into her boudoir practice, giving us tantalizing gorgeous photographs that we can't help but feel awed at. 
There's a near-cinematic perfection to her pictures combined with a raw realness made prominent by the absence of airbrushing. These are very real women with their sensual sides unleashed and unfiltered. To be viewed through Picquet's lens is an artistic transformative experience, making her among the best of Scottsdale's boudoir photographers.
Martha Felix's pictures seem to be straight out of a fantasy film. Gorgeously dressed women in various poses, amidst stunning settings, bring to mind a serious kind of portraiture. But these women aren't getting pigeonholed into the type of photographs they pick – Felix's pictures choose to represent them, and not the genre or package they choose. We see lines blurred between portraiture, maternity, boudoir, and lifestyle, in fanciful mono-color outfits, the powerful personalities of the ladies filling up the frame. 
Felix's photographs empower without having to state it. This makes her one of the boldest Scottsdale boudoir photographers and a serious pick for those on their self-discovery journey. 
There's something nostalgic, fresh, and real about Laurie Stephens' photography that keeps drawing us in, whether it is her wedding snaps, portraits, or, in our case, boudoir. Many women feel the need to go out of their way to transform for boudoir. Stephens seems to treat Boudoir as an intimate look into a life that is part and parcel of their existing lives, and conveys their personalities as is, with tenderness in an intimate setting.
Her pictures aren't as risque as they are genuine and warm as she treats her clients with the same respectful intimacy as her wedding and family pictures. We could consider them "candidly personal", for those who want a fresh approach to their boudoir pictures. Definitely give this Scottsdale boudoir photographer a ring!
Redefining personal, intimate, and sensual
The photographers of Scottsdale seem to delve into the realm of boudoir with utmost seriousness and attention to their craft — as is expected of artists from a town that loves and values quality. We see these photographers moving beyond just encouraging and affirming in their approach, to empowering and showcasing the very best of their clientele, with each picture they take.  

Get together somewhere better
Book thousands of unique spaces directly from local hosts.
Explore Spaces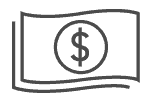 Share your space and start earning
Join thousands of hosts renting their space for meetings, events, and photo shoots.
List Your Space