The 9 Best Boudoir Photographers in Sydney
No one wants an uncomfortable photo session, one where they feel stilted or over posed, especially not when they aren't wearing much clothing! Rest easy; each of the following Sydney boudoir photographers puts as much thought into the experience of your shoot as they do the final photos. They know that many of us have some insecurities and aim to minimize those feelings during your shoot so you can be completely comfortable—which will show in your portraits. They will allow you to explore your sensual side in a safe and judgment-free zone, and the lovely photos that are sure to come out are just icing on the cake!
Chris and Kate are a husband and wife Sydney boudoir photography team behind the jaw-dropping portraits of this full-service studio. They top the list for their sheer variety of boudoir work — from brides wanting to give a saucy gift to their significant other to men and women celebrating fitness goals, to artistic nudes — whatever kind of boudoir shoot you have in mind, they are happy to accommodate. They also happen to have a fully professional, polished style, great for looking your centerfold-ready best!
While most photographers prefer to stay behind the lens, Simona has modeling experience. This lends her a unique perspective on both posing and the transformational power of boudoir photography. Combined with her experience as a hair and makeup artist, she's an expert in making women look wonderful. Her perspective gives her a sense of empathy, and that shows up in her work — a sense of the strength that is just behind the beautiful eyes of each of her subjects, a sense of their true personalities. Tailoring your shoot to best highlight both your essence and your unique curves, she provides a bespoke experience from beginning to end. As a bonus, a shoot with her includes professional hair and makeup for an extra pampering experience.
With a motto that states "I believe all women are beautiful," Valerie Prudon celebrates the individual beauty of every woman who steps in front of her lens. When a photographer lives by those words, you know you're about to see some especially empowering photographs and she doesn't disappoint with her intimate portraits of women from all walks of life enjoying themselves. Hers is a space where you can be free to unmask and just be you, which is evident in her personality-packed work. It sure doesn't hurt that her emotive lifestyle vibe is perfect for this level of authenticity.
Patrycja Polak knows what it's like to be a busy woman. As the founder of Imagini Studio and leading Sydney boudoir photographer, she is one. But she also knows how important it is to reconnect with yourself, with your femininity — that's the reason she founded the studio to begin with. She has a fine art style, keeping your beauty as the main focus of the photo and minimizing background distractions. If you value simplicity while maintaining a luxury feel, check out her work, she may be the perfect fit.
Hayley believes in celebrating yourself exactly how you are in this moment—whatever age, stage of life, or size; you are beautiful. Helping women own their beauty is her particular passion, and if her portfolio is any indication, not only is she passionate about it, but she's an expert! Her light-filled, white studio is cozy and beautifully appointed, perfect for those who desire a minimalist, homey feel to their photos. While the result is always gorgeous, we think the experience of reveling in your skin is just as much a part of the transformation as the photos!
Peta Cormack has a knack for making everyday women look and feel stunning. If you are at all hesitant about boudoir photography, take a peek at Peta's work, and hopefully, your fears will melt away. All women are gorgeous in their unique ways, and she brings out what is already there — your radiance. Her body positivity means that all women can feel comfortable in front of her lens. It also means that any of your perceived flaws will disappear with light and shadow, not manipulated into a version of you that doesn't exist. If you want to celebrate yourself truly, work with Peta!
For something a bit different, check out the work of Nikki McLennan. Or better yet, work with her. Her style focuses on the strength of women — both the metaphorical and the literal — by outfitting her studio with a gorgeous and erotic brass pole. While not for the faint of heart, if you want to show off your body in a totally fun way and own your sexuality, a pole session might be for you. Her studio is, of course, decked out with a selection of heels to give you legs for days and lift that beautiful booty. The pole is just a fun addition, truly letting your inner sex kitten become a lioness!
Eleanor uses her talent as a Sydney boudoir photographer to lift women and help them overcome the self-critical voices in their heads — a mission we can absolutely support. Not only does she allow women to see themselves as she sees them, as elegant, individual works of art, but she does it in her utterly polished style. A minimalist's dream, her studio work is just her subject and the background, with an artfully placed sheet or a prop making an occasional appearance. If you want to work with a woman committed to making you look and feel wonderful, check out Eleanor's work!
Peter Foote has years of experience as a wedding photographer, and that focus on love naturally extends to capturing rocking couples' boudoir portraits. If you are interested in getting your significant other in on the action, he is a great choice. His years of working with couples have given him an edge few can match. His couple's work is a bit saucy, a bit sweet, and completely personalized to those he works with. If you prefer a solo set of portraits as a gift (either for yourself or your partner), he is happy to capture your inner vixen in his completely tasteful style.

Get together somewhere better
Book thousands of unique spaces directly from local hosts.
Explore Spaces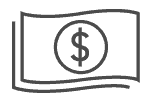 Share your space and start earning
Join thousands of hosts renting their space for meetings, events, and photo shoots.
List Your Space