The 10 Best Boudoir Photographers in Tucson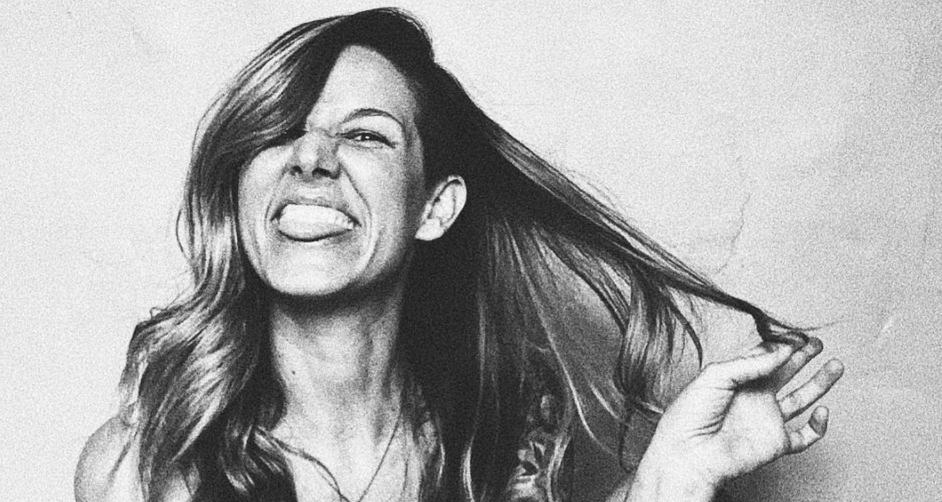 Boudoir can be different things to different people, from mild to highly charged. Boudoir photographers are just as varied, from their artistic styles to their approach and, of course, their personalities. As one of the most personal of genres, finding just the right photographer makes a huge difference. Great news for those in the Old Pueblo: there is an excellent pool of Tucson boudoir photographers. And to help you find just the right one for you, here are some of the best of the lot!
Seasoned Tucson professional photographer Torey Hayden likes to deviate from the norm and follow her own creative instincts. You won't find the term "boudoir" mentioned anywhere on her site, for instance, but you will find what she calls "Naked Truth Sessions"—completely nude clients on totally white sets. That's it. "Get comfortable being uncomfortable," Hayden explains. She aims to "get as many women who feel uncomfortable with the thought of being photographed naked, in front of my camera and have them fall in love with themselves." In b/w and monochromatic color, these shots are beautiful, undeniably powerful, and the models really do look glad and proud they stepped out of their comfort zones!
Tucson boudoir photographers have an environmental benefit they can exploit: they can go out in the desert landscape and take gorgeous pictures in relative privacy. Lexi Peers takes full advantage of that opportunity, as we can see from her selection of intimate images out in the desert. Her preference for neutral colors and tones and a slight coppery cast blends splendidly with the theme. Peers also brings that style to her naturally-lit indoor boudoir images for clients who prefer a more private intimacy.
With the experience, credits, and accolades fashion and freelance photographer Rebecca Clark has amassed through the years. We expect to see some of the best boudoir work from her. Even though boudoir seems to be a reasonably new addition to her studio's menu of services, already she doesn't disappoint. Her shots are naturally lit in comfortable settings, and her portfolio shows a good sampling of slightly different styles—crisp and sharp, subtly soft, and dramatic shadows. We no doubt will be seeing a lot more of Clark's boudoir work soon!
Magazine-style studio portraits are what Michelle Owens likes to take, and that specialty extends to her boudoir work. It's a bit out of the norm, but it's interesting to see how Owens has adapted it for boudoir for those of you who prefer this look. Her website is where you'll find her boudoir images. A quick visit will reveal a nice little collection of sharp and brightly lit color pictures, set simply with solid backdrops and with minimal set props, if any. The attention is entirely on the models. Owens's approach is intriguing in its simplicity and directness.
Although Kristie Fonseca's body of boudoir work shows her skill and seeming preference for color, it's her black-and-white photographs that have captured our attention. Often more straightforward and less cluttered compositionally, the distinct contrasts and Fonseca's treatment tend to create riveting images, the model and her beauty jumping out and demanding your focus. It's not that we don't see too many black-and-whites from Tucson boudoir photographers to draw us to Fonseca's work. But we think she has that instinct for powerful b/w photography that makes a big difference.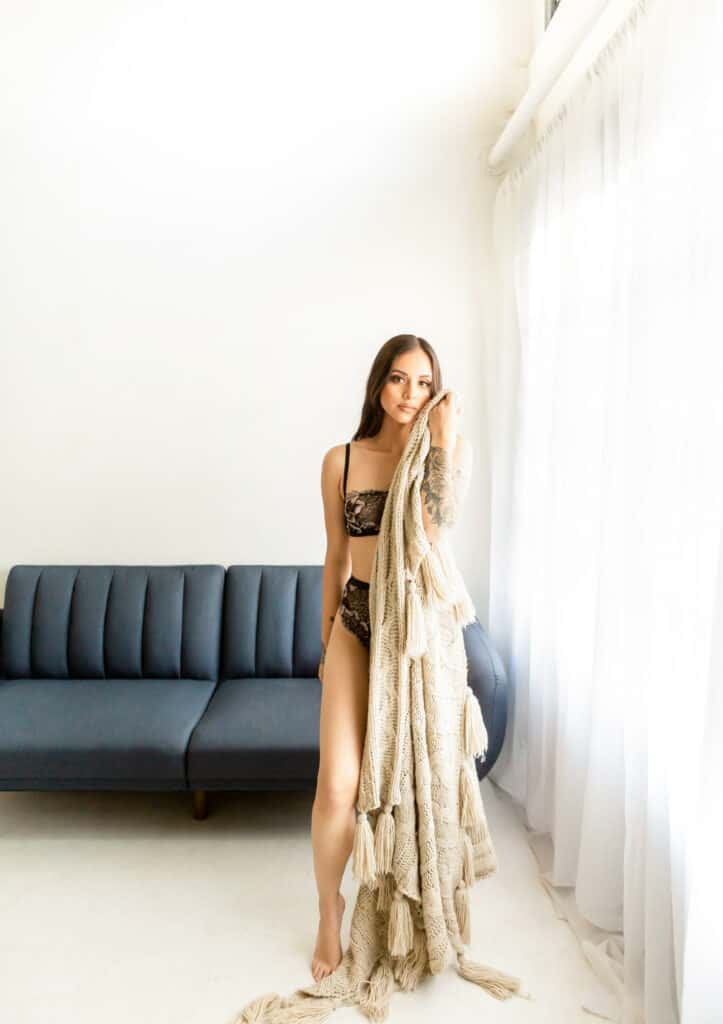 Curiously, Victoria Jones's website doesn't mention boudoir except for a tiny option on her contact form. What brought us to her was one of her fascinating boudoir shots on Instagram, mixed with a few others into her album with a lot of her regular pro work (weddings, family and senior portraits, etc.). Her modern, immaculate, minimalistic style is eye-catching. Sharp and bright. And her lingerie-clad models fit right in with the look, very fresh, clean-cut, and very naturally sexy and flirtatious without being saucy. Jones holds "boudoir marathons," so we know she takes a lot of these. That she seems to value privacy to go with her excellent work is highly noteworthy.
For proof that the slightest, littlest thing can make a big difference, Krista Manus's work would be good, especially compared to other Tucson boudoir photographers. Similar to some, Manus takes gorgeous dark and moody, naturally lit images, stylistically striking enough as is. However, despite the visual similarities as you browse through her shots, you can't help but sense her photos are more sensual, saucier. And she does it very discreetly, through slightly more suggestive poses, more provocative lingerie, and even the addition of small edgier props. See for yourself!
Yesenia Fimbres's portfolio leaves no doubt about her versatility and technical command. Whatever technique she employs, however, there is a somewhat consistent trait in her photographs, and it's compositionally: she seems to like getting more visually close and personal to her models. Not much, but just enough that the background and setting play a far more minor role in the overall image. The feel is that it's all about the model, but beautifully so. That she appears to have a solid clientele speaks volumes about her approach.
Tucson-based portrait photographer, Jose Carlos, does much of his professional work in the studio. Still, as we can see from his portfolio, he's not limited to standard studio portrait-style photography. There are a number of those, yes, with simple backdrops and artificial studio lighting. Still, Carlos also shows proficiency in many other styles, like dramatic naturally lit indoor shots, sunny ones outdoors, black-and-whites, etc. Carlos seems exceptionally skilled and experienced at posing his models artistically, whatever style he chooses, giving his work a natural artsy feel.
Channeling the kind of low-key classic and sophisticated style popularized by top men's magazines of the 20th century, Tucson boudoir photographer Bridget Chiovari adds a bit more of a "real" and "next door" quality to produce her elegant pictures. She seems to eschew much technical trickery, like soft focus and color manipulation, relying on her skill with available light, shadows, composition, and posing instead, and her results are consistently appealing. Her photos are sexy and suggestive, of course, but tasteful and classy. Excellent work!
Ask questions!
As you search for an ideal boudoir photographer for you, don't be shy when someone catches your eye. Give them a call, introduce yourself, and ask them questions, which you'll likely have in abundance. They're professionals; they'll undoubtedly be friendly and helpful and will do everything they can to guide you comfortably through the process. Go ahead! We think you'll love it.

Get together somewhere better
Book thousands of unique spaces directly from local hosts.
Explore Spaces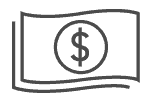 Share your space and start earning
Join thousands of hosts renting their space for meetings, events, and photo shoots.
List Your Space