The 11 Best Boudoir Photographers in Tulsa
Boudoir is a style that can feel intimidating to get into at first. After all, you're asking a stranger with a camera to get up close and intimate. But it's also a gentle, healing experience when done with experienced Tulsa boudoir photographers with years of practice! Take a look at the work of these incredible artists and see if you don't agree with it.
Dark Embers Boudoir is a ladies' experience in body positivity and self-love! Starting with a glamorous hair and makeup session, Dark Embers then move to apparel selection from their client closet. And finally, they gently guide you through poses ease any uncertainty you might be experiencing during the session.
We also love the warmer color cast on display. This makes them ideal Tulsa boudoir photographers for the Western theme of many of these photoshoots. Shadows are rich without feeling overdone, and the highlights are gentle for a delightful contrast.
One of the top Tulsa boudoir photographers, Naomi Hernandez has been a visual creative for most of her life. Upon entering OSUIT to study photography, she realized that bringing joy through the artform was her highest calling and has been pursuing it ever since! Her use of prop is creative even for a boudoir photographer, and her color grading style is much more diverse and in tune with the needs of a particular creative vision.
Naomi also knows the importance of choosing poses that flatter your body type. Contrary to many women's expectations, boudoir is genuinely for everyone, regardless of size or shape. But finding the right pose will highlight your most stunning attributes for all to appreciate!
Adoralee Boudoir is an all-female Oklahoma boudoir studio led by Ashley Stephenson. We recommend this studio for folks looking for Tulsa boudoir photographers to highlight their tattoos and other unique body expressions in a positive way. We also adore how in-touch they are with the true mission of boudoir: self-love and body positivity! In the words of Adoralee Boudoir: "Beauty is not bound by size, shapes or numbers. All ages, shapes, and sizes are GORGEOUS. All women deserve to be cherished and celebrated."
Tamara is the founder of All Things Boudoir, a group of 35 Tulsa boudoir photographers with an eye for impactful images. We really enjoy All Things' style, which often goes for a light and vibrant approach over the dark and moody ambiance that's all too common to the genre. Angel wings, brilliant bokeh, and abundant natural light give their work an intriguing dimension. And their apparel selection is positively massive! So many wardrobe choices that provide much more individuality to the boudoir portfolio on display here. Congrats to All Things for offering something truly unique to the boudoir space!
We absolutely love seeing Tulsa boudoir photographers with a mature vision, like Lana Thomas of Voulez Vous Boudoir! Her presentation is solely a monochromatic one, using ample but not overdone contrast to highlight form, eye contact, emotion, textures, and other elements that color sometimes overpowers.
The pose, apparel, and background choices are exceptionally creative, adding a fine art touch to an already visionary genre. Lana sees boudoir as "a transformational portrait experience," which has the power to promote self-confidence and love for their unique journey through life.
Ashley and Rachel are the Tula boudoir photographers behind Southern Belle Studios. They see boudoir as a celebration of all that you are — a sentiment that we entirely agree with! And in doing so, they take a more individual approach to the genre, using backgrounds, poses, and apparel choices that invite deeper introspection into who you are as a subject.
Poses, therefore, speak more to your personality than an idealized boudoir version of yourself, making it easier to connect with the image during future viewing. Southern Belles' use of natural color and lighting conditions further the ease of recognizing yourself over the sometimes over-edited styles favored by other artists.
Andrea Murphy Photography is a luxury boudoir studio and a top portrait, wedding, senior, and family photography business. She has 16 years of experience providing quality images for Tulsa residents and mentors new photographers looking to start their art brand. Andrea is one of our favorite Tulsa boudoir photographers, thanks to her brightly lit, contrast-rich perspective. Shadows are never too obscuring in her images, and her use of flash and natural light are carefully balanced to flatter curves and skin tones in her subjects.
Kari Barrett's photographic breadth and love of life are evident in her portfolio, which showcases boudoir, birth, weddings, maternities, portraits, and a little bit of everything else! Telling people's most emotional stories is what indeed calls to her; in Kari's own words: "From the bride taking her new husband's hand, the baby taking its first breath, or any other milestone your family may experience along the way, Kari's passion is to capture the raw emotions of your most important days." Boudoir and the attendant's self-acceptance, vulnerability, and love that the session and images evoke certainly count as a milestone for her clients.
Tami McKenney-Molinaro has a long history of creative endeavors through photography and started her business in 2004 to bring more light to Tulsa residents. Her boudoir styles are incredibly diverse, with themes ranging from classic to pinup, individualized, and anything else you can imagine. Tami also helps clarify the purpose behind your shoot, which influences the collaboration. Are these gifts for a partner or more for your appreciation? This thoughtful approach ensures that you'll get everything you wish out of a partnership with her!
Brandi White is one of the few of the Tulsa boudoir photographers offering more than just classic approaches to the genre. Bridal boudoir, maternity boudoir, and pinup sessions are just a few of her techniques, giving her a creative breadth few photographers can match. But regardless of the specific theme, we see an elegant, classy approach when it comes to poses, backgrounds, and apparel. Brandi's subjects are always well matched to the poses on display, and her color grading expertly fits the mood.
You may have come across the work of Bleakhouse Boudoir in publications like Audacious Fashion Magazine or Beyond the Moon Magazine. These Tulsa boudoir photographers have an impactful editorial quality that makes them ideal for publications. And the sheer diversity of poses, backgrounds, props, apparel, and lighting styles must be seen to be believed! While many Tulsa boudoir photographers specialize in one type or another, few cover as much ground so fluently as Bleakhouse Boudoir. This makes them the top boudoir talent for folks in need of creative counseling.

Get together somewhere better
Book thousands of unique spaces directly from local hosts.
Explore Spaces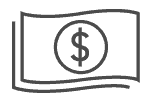 Share your space and start earning
Join thousands of hosts renting their space for meetings, events, and photo shoots.
List Your Space