The 11 Best Boudoir Photographers in Virginia Beach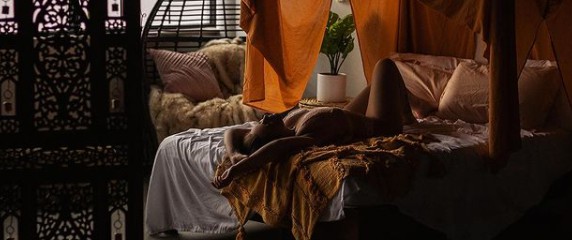 Boudoir photography is something everyone should do at least once. It holds the healing potential for all bodies and personalities; men, women, and couples alike! And as the work of these 11 top Virginia Beach boudoir photographers shows, there's no reason why you can't combine self-love with tasteful fine art that you can appreciate for the rest of your life.
Clara of Be A Peach Boudoir found herself instantly enchanted with the genre after starting just three years ago. We love how she manages to portray her subjects diversely using poses. We get the entire boudoir experience from subdued to sultry while still staying true to each person's individuality. Clara also loves using light in ways that go beyond the shadowy mood familiar to other Virginia Beach boudoir photographers. Bright and sunny can be just as enticing in boudoir with suitable compositions!
Diane Grace Photography sees boudoir as an experience of self-love and reconnection. In her own words: "This experience is about rediscovering the beauty within yourself. It's about falling in love with yourself again (or maybe for the first time)." Through poses ranging from playful to confident, we adore seeing how Diane stays true to this theme in her imagery. She treats viewers to the vision she sees, one free of the imperfections we all tell ourselves exist. For this reason and others, she's one of our top Virginia Beach boudoir photographers.
Marie Violet is perhaps the only one of all the Virginia Beach boudoir photographers whose work has appeared in The Louvre Gallery in Paris and Art Basil in Miami, FL! Femininity is the theme on display and how it expresses itself through your unique form. Marie uses outfit, lighting, and poses that fit a glamorous editorial context; you'll walk away looking and feeling like a superstar. And the makeup and hairstyling that come along with the session help prepare you fully for your first boudoir adventure.
Romance, both of the self and couples, are what Rebecca Burt loves focusing her camera on. This wedding, portrait, and Virginia Beach boudoir photographer sees these relationships as foundational and her art a way to help others reconnect in this way. In her own words: "All bodies are good bodies and are worthy of being photographed." We also love the fine art aspects Rebecca brings to her images, ranging from soft-focus techniques and film-like grain to bright studio lighting and tasteful nudity. Many of her images remind us of paintings in terms of lighting, color grading, and processing, ideal for folks inspired by classic art.
It can be hard to recognize the beauty that others see in us. Myesha Tamu recognizes this struggle fully and hopes to help you remember through soulful boudoir images. Her style is rich contrast paired with vibrant and desaturated colors, as the theme and mood demands. We're also struck by how nicely Myesha mixes in different vantage points in her compositions as well, working from above as often as the sides to find captivating perspectives.
6. Ashley Christina
Ashley Christina is one of the few Virginia Beach boudoir photographers whose images focus on dramatic fashion inspiration! Lovers of gel lighting, sports cars, and studios with carefully chosen props will be able to bring to life any theme they see fit with Ashley at the helm. Yet she's just as much at home crafting more traditional boudoir images indoors and with classic lingerie. Ashley's approach often has a whimsical, fine art quality to it, reaching into creative realms that go beyond purely representational portraiture.
Are you interested in Virginia Beach boudoir photographers who use dramatic lighting and other creative elements? If so, we think you need to study the work of Natasha Krykanova! She uses these to add emotional details to the illumination she's working with. We feel even more powerful emotions like notalgia, sensuality, aloneness, and confidence as a result! The vibrant contrast on display also makes the most of the lighting conditions, deep colors, and shadow that Natasha favors in her shooting environment and her clients' wardrobes.
Spirituality and photography can go hand in hand, as Ariannah demonstrates. In the words of this Virginia Beach boudoir photographer: "​​I believe that in a world of suffering caused by work and lifestyle, boudoir photography is the greatest medicine." Both the testimonies of her clients and our own experience concur! She finds the feminine vibration in each of her clients through poses and natural expressions that simultaneously showcase femininity alongside your own individual story. We love how Ariannah is true to both in the pursuit of her artform.
Boudoir need not always be sultry and moody. It can also be playful, straying into realms of fantasy and mystery, as Lela Smith demonstrates! If your theme is more along the lines of divine goddess, mermaid, or something even more powerful, Lela's creative input will likely be invaluable in bringing that story to life. However, she's just as much at home with traditional boudoir approaches as well, where her expert retouching and eye for pleasing backgrounds make each scene even more dramatic.
With a stylish lingerie and bedroom setting, classic boudoir is what Mamie Lash has to offer us. Whether you prefer windows open, natural light streaming along your naked form, or something more sultry and subdued as the lights grow dim, her compositions are unmatched in bringing your ideas to life. Mamie also uses furniture beyond the bed as places to pose and lifestyle elements in their light. Her compositions carry a deeper story that makes each photoshoot that much more interesting for viewers!
As a sex therapist and boudoir photographer, LeZandra is one of the few Virginia Beach boudoir photographers on a mission. She helps women better understand the judgments that make self-love and intimacy so challenging for them. The fusion of her therapeutic and artistic talents in the boudoir space is incredible to us. It gives LeZandra a deeper ability to help her clients express their stories authentically. As she explains her process: "Because I approach boudoir from this avenue, I'm better able to portray clients the way they wish to be portrayed. What I do is very holistic and involves displaying your story the way you want it to be told."

Get together somewhere better
Book thousands of unique spaces directly from local hosts.
Explore Spaces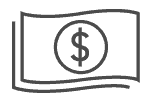 Share your space and start earning
Join thousands of hosts renting their space for meetings, events, and photo shoots.
List Your Space