The 11 Best Charlotte Portrait Photographers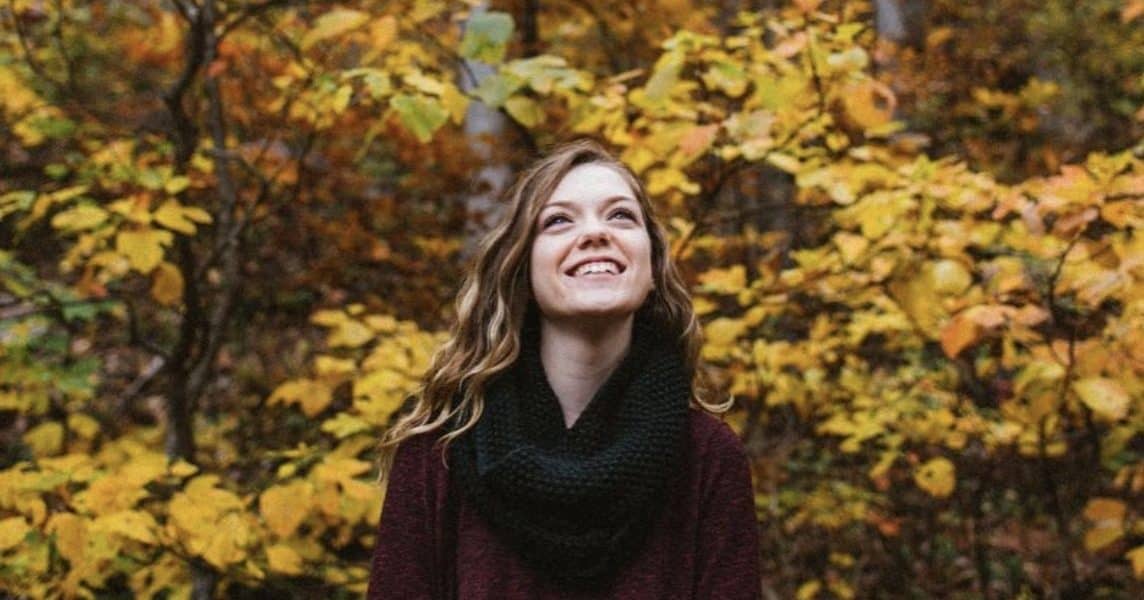 On the lookout for the very best Charlotte portrait photographers? Then you've come to the right place since that's exactly what we at Peerspace have for you today. Charlotte is a fast paced, rapidly growing city filled with talented artists and photographers. But to find the right person to schedule your next portrait session with, Charlotteans must be discerning.
Plenty of people can take a properly exposed photograph, but it takes talent and vision to make truly excellent images. These are the best portrait photographers in Charlotte, precisely because their creativity will leave you stunned and coming back for more. Take a look at their work and see whose style will work best for you.
Finding inspiration to pursue photography from her own family, Rivkah knows firsthand that time passes quickly. For this reason, it's important to document important moments, but also to have a record of yourself. Empathy drives her work, and this is evident not only in her wedding and lifestyle shots, but her portraiture as well. These images offer us a snapshot of people as they are in a moment in time.
Using natural light, Rivkah captures warm, gentle colors that emphasize the subject and never distract. Her images are emotive and captivating, and her skill behind the lens makes her one of the best Charlotte portrait photographers you can find.
Heather works with natural light to create bright and beautiful portraits. She brings passion to each of her shoots, and also puts her relatable life experiences and personality to work in order to build trust with subjects. Heather is also an extremely versatile photographer — while shooting weddings and family portraits, she also has a robust gallery of professional headshots and senior portraits. Her settings are chosen thoughtfully and reflect the right tone for the style of shoot you're doing, and she's got a great knack for finding flattering light.
https://www.instagram.com/p/CY1nUJPr1ty/
Michael has been working professionally for more than 25 years. In fact, he has a robust gallery of images that cover everything from Fortune 500 companies to the health care and pharmaceutical industries. He has also mastered the art of the environmental portrait, capturing real people doing real work in all of his corporate work. His images do more than simply function as PR or advertising material — he tells stories of his subjects with his images. Working on location or in the studio, Michael will deliver impressive portraits that you'll be proud to display.
With formal training as a photojournalist, Chuck's documentary style is evident in his work. Because of this, he knows how to get those special moments in the frame, which keeps his portraiture feeling authentic and fresh. Whether he's shooting senior portraits or corporate headshots, Chuck's work will stand out thanks to his uncanny ability to show the real emotion of his subjects. His style is also marked by bright colors and soft focus, cutting through trends and lending a timeless quality to his work, easily making him one of the best Charlotte portrait photographers.
TJ and Rebekah, the husband-and-wife team that runs Charlotte Photography, brings tons of passion to each of their photoshoots. Their mutual interest in photography was the beginning of their relationship, and they've been working together ever sense. Their natural light work embraces warm colors and makes frequent use of great outdoor settings. Whether you're looking for senior portraits, shots of your family, or if it's time to update your corporate headshots, Charlotte Photography will deliver great work.
Lenn has been in the photography world since the days of film, and his experience is evident in his work. Getting his start when he was still a teenager, he went on to study photography in college and work in various capacities in the industry for years. Once he started his own business, he'd accumulated tons of real-world knowledge. As such, his portrait work is clean, perfectly lit, and incredibly consistent. You'll find that both his work in the studio and on-location is excellent—few photographers have mastered both styles of work as well as Lenn.
Bryan prides himself on doing work that will be remembered, whether that's images of your family or work for modeling agencies. Bryan's technical craft is exceptional since it's guided by his passion for his work. In the studio, he is creative and professional, creating corporate headshots that could easily be at home in a magazine spread as much as a company website. His location work is equally precise and perfectly lit. You can even request Bryan's portrait work to go mobile, as he is willing and able to travel to you on your schedule. All in the name of excellent portrait work!
Carolyn Ann Ryan's approach to portrait photography is often less structured than traditional work. She knows she can capture some incredible moments of genuine emotion by paying attention to her clients and spending enough time building trust for them to relax in front of the camera. Whether she's doing a photoshoot with you and your family, senior portraits, or new headshots for your company, you'll be impressed with Carolyn's emotive, well-lit imagery in settings that never overwhelm the subject.
Laura, the talent behind Laurel Belle Photography, has a different approach than many photographers. Rather than simply providing a service, Laura sees the potential for portraiture to do a lot more. After all, good images can make people feel better about themselves and boost their confidence. So, a session with Laura is both life-affirming and fun.
She strives to capture real emotion in her subjects, whether in personal sessions or as part of a corporate branding campaign. You'll come away from her work feeling uplifted and packing high quality, professional images. Laura's also a local leader in the field of brand imaging and rebranding services, so check her out if you're looking for a bit of a reboot.
Piper's work is meant, first and foremost, to be displayed. In the digital era, most of our photos stay on our phones and computers, but Piper's work is so genuine and luminous, it deserves space on your wall. She specializes in lifestyle portraiture, and as such, her major subjects include families and couples. In the time she spends with clients, Piper will do some light posing to keep the images structured enough to capture your best side, while also leaving room for authentic expressions.
Piper's portfolio is filled with images that feel natural and real. Her couples' portraits are emotive and her family work feels both loving and energetic. This balance certainly makes her one of the best Charlotte portrait photographers.
Like many of the best Charlotte portrait photographers, Tim got his start shooting film. The discipline this taught him has been a part of his work ever sense. Working closely with Trish, his wife, the duo brings plenty of passion and energy to all of their shoots. They know that developing a rapport with their clients quickly breaks the ice and gets them comfortable with being photographed, and that this in turn makes portraiture feel real. His attention to detail and composition result in sharp, balanced images that look great no matter what.
We couldn't wrap up this list of the top Charlotte portrait photographers and fail to mention Jessica Arden. Her heartwarming and fun-loving portraits are what the genre is all about, in our opinion. Jessi fell in love with photography in middle school and went on to study it during college. Since then, her career has centered on snapping images of special moments in the lives of her clients. And whether you want sun-dappled images of you and your partner frolicking outdoors on your wedding day or inside your home as you introduce your new baby to the world, Jessica is the perfect pick for your portrait photographer.
Peerspace loves Charlotte portrait photographers!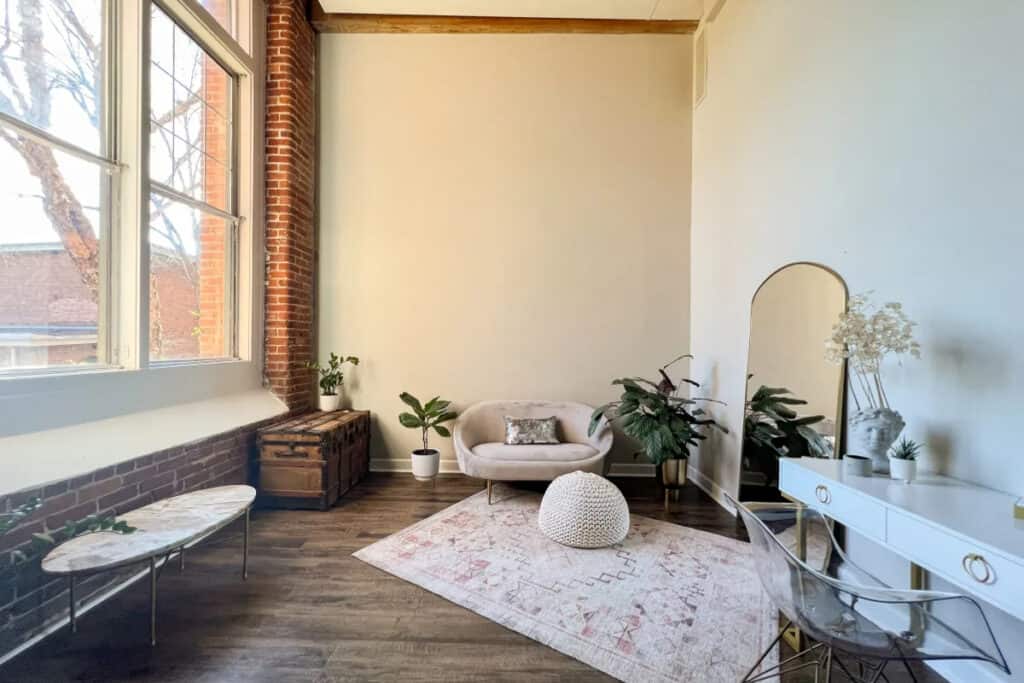 No matter which side of the lens you're on, count on Peerspace to provide you with unique spaces for your next project. We offer you access to hidden gem portrait studios, lofts, warehouses, cabins, rooftops, you name it. All spaces are available to book by the hour and are owned and operated by local creatives like yourself. So go ahead, book a Peerspace, grab your collaborators, and let your imagination run wild.
Because the best portrait photographers in Charlotte don't just do one thing perfectly. In fact, they're well-rounded professionals with a firm grasp of the fundamental skills and theories that make great photography work. Whether they're old hands or rising talents, they're out there producing stunning work over and over again, and we're excited to continue watching them develop, as well as to watch the Charlotte creative scene grow and flourish.

Get together somewhere better
Book thousands of unique spaces directly from local hosts.
Explore Spaces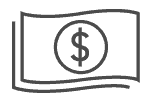 Share your space and start earning
Join thousands of hosts renting their space for meetings, events, and photo shoots.
List Your Space