The 12 Best Chicago Fashion Photographers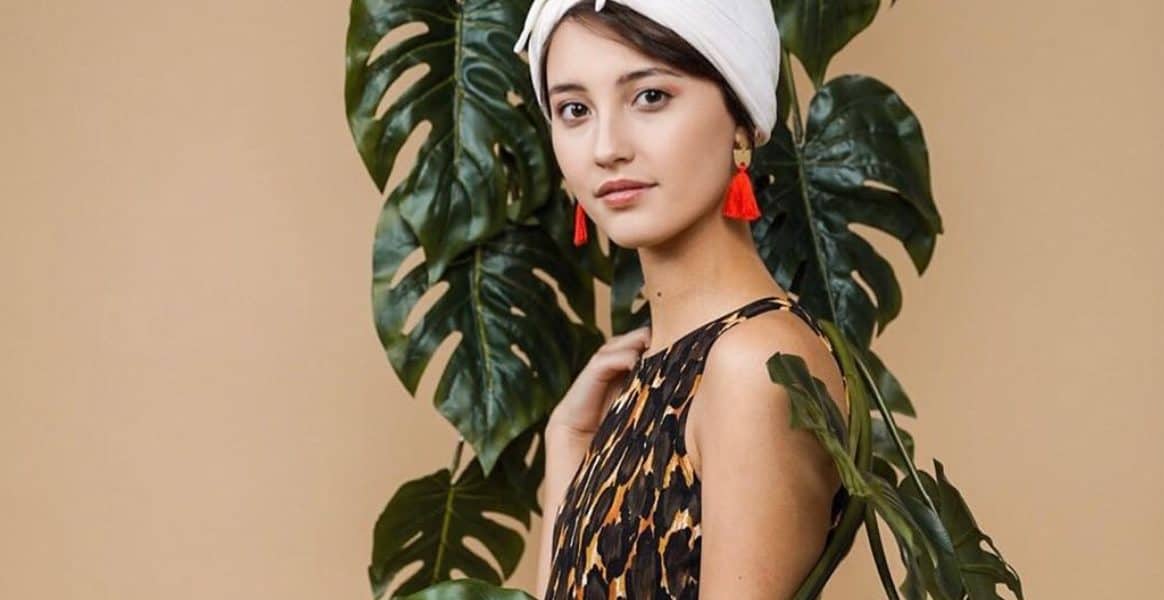 Curious to see who made our list of the top Chicago fashion photographers? It's a list as vibrant as the city itself. As the largest online marketplace for creative hourly venues, Peerspace has hundreds of hidden gem spaces available to rent in Chicago. We have seen the works of countless photographers and hope this article helps introduce you to some of Chicago's finest professional shutterbugs.
The city's artistic diversity and rich cultural heritage have remained a source of inspiration for artists of all types – including fashion photographers. We also love how the city's unique influences are evident throughout the work of its resident visual artists. Check out the most innovative Chicago fashion photographers who are redefining the craft.
Ayaka Sano is known for exceeding her clients' expectations. Her laid-back personality and professionalism help to put her subjects at ease, resulting in relaxed body language and facial expressions. Her use of creamy tones and emphasis on natural movement give her photos a sophisticated and dreamy quality that pairs well with her compositions.
Ayaka's lightning-fast turnaround and wealth of creative location ideas make her one of the best fashion photographers in Chicago. She herself credits her discipline to her craft from her years studying as a classically-trained violinist. Be sure to check out her portfolio on her website to get a clearer picture of the depth and versatility of her work.
For Olivia Kohler, the best way to get to know someone is through her lens. She's a commercial beauty and fashion photographer who draws inspiration from music, travel, and the people she meets along the way. Her bright and colorful style keeps things fresh, while her penchant for humor adds a friendly and accessible quality to her work. We also love how her work has a luminous quality that carries from frame to frame.
As one of the best Chicago fashion photographers, Olivia has worked with top talent from Ford Models. Plus, her work as a product photographer helps her stay up to date on beauty trends.
Ravi Balineni creates images that capture the inner beauty of his subjects, which is something the former New Yorker prides himself on. His signature style includes clear backgrounds and soft, diffused lighting. Ravi also has the ability to generate smooth and glowing skin tones without sacrificing sharpness and detail. This makes him an ideal choice for fashion designers looking for editorial-worthy images.
We're especially fond of his black-and-white images. In fact, these exude an unassuming elegance that showcases the weight and texture of his subject's wardrobe. While he's classically inspired, there is no doubt that Ravi is contemporary to the core.
Hope Sayre is making waves with her futuristic and chic editorials. She also's armed with a bachelor's degree from Columbia College in Chicago, where she studied photography. She has a desire to communicate deeper stories within her fashion portraits, which we see with each image. This desire stems from her appreciation of the artistic magic that occurs when a photographer and subject connect.
We also appreciate how moody her images are while remaining effortlessly chic and vibrant. Her velvety skin tones and smooth color gradients have appeared in magazines like ELEGANT. They also continue to attract attention from makeup artists and designers.
Amy Aiello made the leap to become an Emmy-winning photographer after a background in broadcast journalism and videography. Using rich earth tones and creamy highlights, Aiello creates romantic and dramatic images with elements of fantasy.
Her unique brand of photography has graced the pages of The Chicago Tribune, Shutterbug Magazine, Modern Luxury Brides Magazine, and The Knot Chicago Magazine, to name a few. When Amy isn't shooting, she keeps the creative juices flowing through her studies of classical piano, theater, and dance.
https://www.instagram.com/p/CVTeUI7Pr9G/?utm_source=ig_web_copy_link
Meagan Shuptar is a rising star in the world of commercial fashion photography. In fact, she already worked with clients like Walgreens, Budweiser, and Revlon. She creates effortless and fresh images that bring life to her client's branding ads. This is undoubtedly due to her appreciation for the power of collaboration. Her natural and authentic photos also benefit from her love of Chicago with its big city pace and Midwestern sensibilities.
The first thing you will notice when looking through her portfolio is her embrace of natural light. It gives her work a crisp, modern finish that is simply irresistible. We think you'll be impressed with her work, too.
Originally from Haiti, Martine Severin's unique perspective and worldly travels give her photos a modern tone that exudes strength and wisdom. This Harvard graduate brings out the soulful sophistication in her subjects while showcasing the urban landscape of Chicago. She also typically does so with introspective — sometimes somber — facial expressions that captivate viewers.
Her ability to take portraits that have a sense of regality but never seem stale or emotionless is what makes her one of Chicago's best fashion photographers.
Karolina Zelenekiene's fashion photography gives a fresh nod to vintage pinups thanks to her vivid colors and free-spirited direction. Fun-loving poses and eye-catching backdrops pair well with Karolina's use of bright, single-source lighting. Her on-location shoots also make use of natural lighting and have an inviting and nostalgic feel.
She also has a background in graphic design, a winning combination in fashion photography. In fact, Karolina creates a sense of desire for the products and styles she showcases throughout her body of work. This is obviously a huge bonus for any brand looking to stand out.
As a freelance content creator and artist with a background in digital advertising, Dennis Elliot specializes in cinematic portraits and editorials. His impressive Instagram following continues to grow as he actively produces unique and emotional pieces. Avant-garde exposure techniques, cinematic shadows, and unexpected positioning characterize the modern and unique editorials that his audience has come to expect.
In fact, he is also starting to work in video directing, editing, and filming. We're excited to see where Dennis is heading since his future is obviously incredibly bright.
One of Chicago's best fashion photographers is Anna Komarov, a fun-loving travel enthusiast with a knack for creating crisp photos that stand out. Her use of stiff and imaginative poses adds a sense of modernity to her retro-inspired color palettes.
She's also a female-focused photographer, hoping to empower women through her work. With clean lines and inviting colors, Komarov creates eye-catching images that have garnered the attention of magazines like Vulkan and Lucy's.
Jean Sweet Ehlinger's portfolio is a virtual buffet of striking imagery with hints of retro and steampunk influences. She boasts over 30 years of experience as a fashion trade show producer, a salon owner, and a hair and makeup stylist. Therefore, Ehlinger uses her in-depth knowledge of the industry to produce captivating photos that pop.
Her collaborative style and desire to capture the character and beauty of her subjects is reflected throughout her extensive collection of high-end, brooding portraits.
Baylee Thorburn's passion for photography started at an early age. In fact, she earned a photography and management degree at Columbia College, Chicago, and began her blossoming career from there. She is also well-known for her easygoing attitude and strong work ethic. These traits help her put her skills to use as she crafts intriguing, cinematic images with a signature gritty edge.
Emily Gualdoni is a breath of fresh air in the world of Chicago fashion photographers. In fact, we're not surprised she is one of the most sought-after photographers in Chicago for wedding and boudoir shoots. She excels in fashion photography, wherein she explores street, glam, retro, and high art aesthetics. Emily herself is on a mission to empower women through her work. Work with her as a model or muse and she will showcase your very best attributes.
Peerspace brings fashion photoshoots to life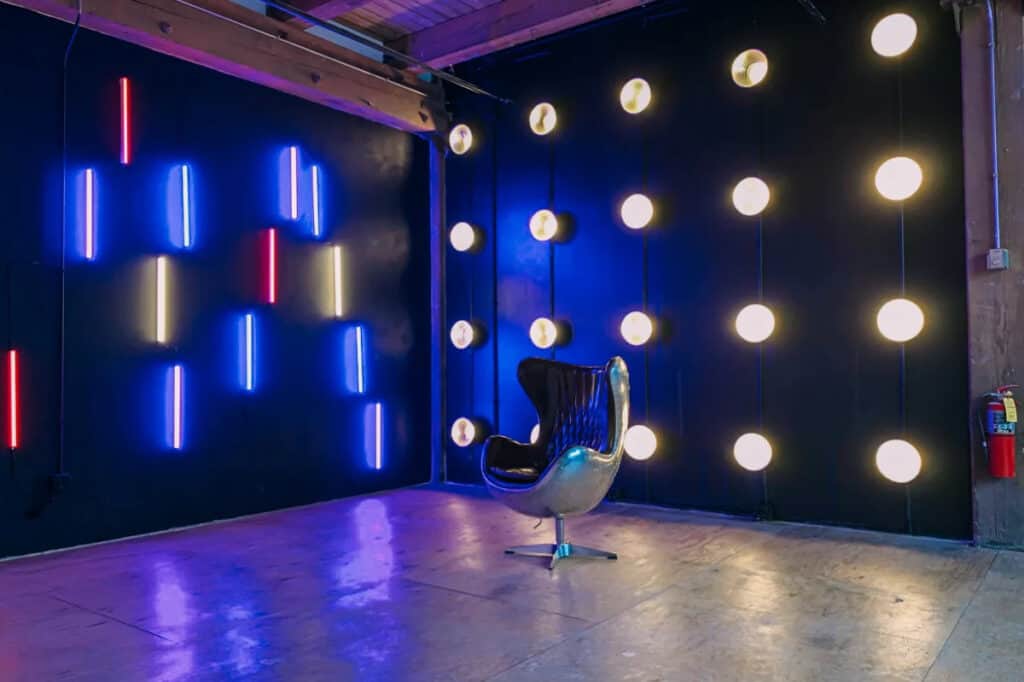 We hope you have enjoyed this list celebrating the top Chicago fashion photographers. It was truly inspiring looking through their portfolios. If you have a project in mind and one of tor more of these talents caught your eye, be sure to reach out to them.
Once you do, come to Peerspace and book a stunning venue for your shoot. We have hundreds of spaces in Chicago alone, all available by the hour. You can book a professional studio, a sky-high penthouse, a cabin in the woods, you name it. We have spaces that suit every vision and style. Check us out today!

Get together somewhere better
Book thousands of unique spaces directly from local hosts.
Explore Spaces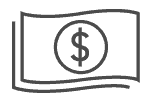 Share your space and start earning
Join thousands of hosts renting their space for meetings, events, and photo shoots.
List Your Space