The 11 Best Columbus Portrait Photographers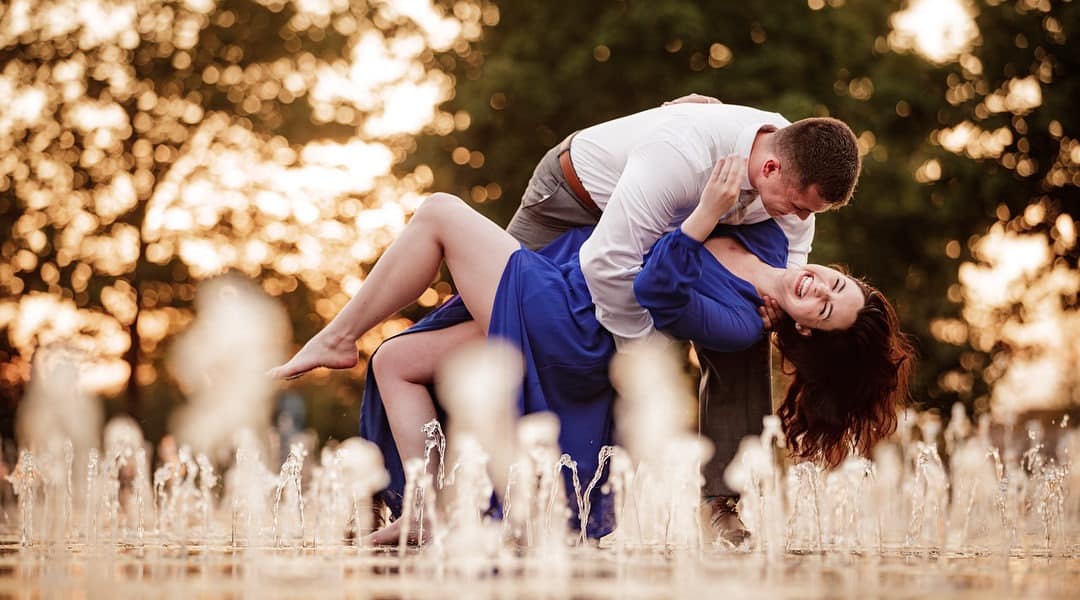 When we set out to pick the 11 best Columbus portrait photographers, we were looking for photographers who excelled at the basics, of course — who could capture a good smile, as well as work with shadows and light to create artful compositions that paid homage to their photographic subjects. But we were also looking for creatives who brought something else, a special spark to their work. These 11 photographers exceeded all of our criteria, and each truly set themselves apart as one of the best Columbus portrait photographers.
There are many reasons you might be looking for a portrait photographer — and odds are you're not looking for someone to turn you into a work of art. Who feels like a work of art, really? These photographers excel in composing gorgeous, lively portraits, even when simply snapping headshots for corporate biographies.
There's only so much a photographer can control, of course — a lot comes down to their photographic subject –– but a good artist can connect and coax something real out of the person in front of the camera. And each of these photographers regularly discover that spark of authentic personality. That's why we're excited to introduce them to you.


Robb McCormick established himself as a skillful and sought-after wedding photographer. The same skills that make him a great wedding photographer also make him one of the best Columbus portrait photographers. His natural and narrative photos are alternatively whimsical and emotionally significant. We love his use of clever framing techniques that both draw the eye to the photo's subjects and add layers of depth.
You experience each of his photos at least twice, as you're first drawn to the subject, and then you begin to try to understand exactly how his photos are achieving their effect. He clearly has a wide artistic range, and you can sense an affectionate interest in all the elements in his photos — from the individuals in them, to their clothes, to the architecture of their surroundings, to the color and movement of the natural world. Work with him, and you'll receive unique portraits that are unlike anything you've seen before.


Jessica Miller is another super-talented photographer who's built a strong reputation as a wedding photographer. She takes incredible, colorful, deeply emotive portraits. Her portraits show a strong eye for color — certainly among the best on this list.
The style isn't overly coy, and yet she's able to create exciting, striking photographs with nothing more than a effective pose, as well as well-chosen clothing, makeup, and backgrounds with just the right amount of complementary and contrasting colors. Her eye for color palettes is more akin to a painter's — and this gives her the very enviable ability to compose simple photographs that would require significant skill to emulate.


Colin McGuire is a portrait photographer who boasts the ability to capture real personality in his subjects. Portrait photography often requires a lot of prefabrication. The lighting has to be set up just right ahead of time, a pose has to be held for the duration of the session, and the portrait photographer has to have an ideal image in mind far in advance. So, when a portrait photographer can capture genuine personality and emotion, it's truly no small feat.
McGuire's photos are filled with light, movement and stillness, laughter, innocence and experience, even longing — the full gamut of human experience. If you're looking for a photographer who can capture the perfect headshot for your LinkedIn page, the personality of your sweet doggo, or commemorate the little genius you're raising who can't wait to get home and do her homework every night. McGuire will return portraits that are far beyond your expectations.
Erika Flugge Moore's photographs demonstrate a loving attention to detail. She excels in capturing natural light and doesn't need to apply excessive filters or Adobe Lightroom tricks to her photos to produce artful photographs that can hold your attention.
She's a skilled portrait photographer who can capture the love you have for your partner, the passion you have for your work, or the innocence and joy with which your children face the world. Our favorite thing about her portraiture is that absolutely nothing looks forced. And, when you're working with posed subjects, that is truly a feat — one that suggests the photographer is as kind as she is skillful.


Kari Bowman of Kari Me Photography is a versatile Columbus portrait photographer, as well as a well-respected photography mentor and teacher with deep roots in the area. Her portraiture — whether she's photographing families, children, high school seniors, or adults — has a signature style that we'd describe as natural, airy, and narrative.
Even her most posed photographs have a sense of motion to them that appears candid and photojournalistic, and that's a quality trait in portrait photographers. We've all seen portraits where someone's smile just doesn't seem to make it to their eyes or simply feels forced. Bowman's photos have none of these unnatural shortcomings. Instead, they appear effortless while being impeccably composed.


Claire Bow of Rouxby Photography (that's pronounced like "ruby") takes dramatic, contrast-filled, artistic photographs that would not be out of place in a magazine spread. She makes use of natural light and real moments to create deeply felt, gorgeously composed portraits of adults, children, and pets. Every photo takes on the distinct personality of its photographic subject and shows them quite at home in the surroundings. We appreciate that many of her photos have a distinct sense of place — a sense of of how your surroundings help make you who you are, and how you in turn reflect back upon your surroundings.
We're also total suckers for photographers who love animals as much as we do. Her dog pics are among the best we've seen — which makes total sense, given Rouxby Photography is named after Roux, Claire's dog from her early 20s. Also, Claire got her start taking photos of her own and other people's dogs. We love that!


Carmilla "Carmen" Jane is a Columbus-based portrait photographer who specializes in high school senior photographs. She's one of the few specialists on the list. We think that, in this case, the medium and the message are remarkably well-fit for each other, as most seniors want something new when they're photographed — something unique that sets them apart from their classmates.
Working primarily with high school seniors has give Carmen a ton of license to express her creativity and expand her notions of what makes a good portrait. While browsing her portfolio, you'll see a photographer with an exceptional grasp of the technical aspects of photography, and yet she still seems to grow from portrait to portrait, subject to subject. If you're looking for the right photographer for your own high school senior, we suggest you take a peek at Carmen's portfolio.


Ashley and Coty Henry are a husband-and-wife photography team from Columbus, and they also take on destination wedding photography gigs in cities all over the country. Their portraiture is extremely organic, often narrative and implying motion. We like their full embrace of bright natural light, and appreciate seeing the sun-bathed skin and smiles of their subjects.
Take note of their use of bright, blooming backgrounds — which, when combined with their use of tight focus and a centrally framed foregrounded subject, really serves to give a sense of magic to their photos, as if each photo is being taken on one of the best days of the person's life. That's a skill we're sure comes in handy in their wedding photography work, and it's lovely to see that level of joy and innocence brought to everyday portraiture.
David Edwards of Eikonic Photography is an accountant who moonlights as a portrait photographer in Columbus and the surrounding area. He's a talented family photographer with the ability to find the inner child in his adult subjects, as well as the inner adult in his younger subjects — which lends both a sense of timelessness. There's an enviable sense of whimsy to his portfolio.
It's also quite clear that he invests significant effort in each of his portraits, as he tries to find the person you're trying to be, the you that you want to look like, rather than photographing purely based on his own aesthetic assumptions. We believe that's an underutilized skill among portrait photographers, and it suggests a bracing thoughtfulness and friendliness we're sure plays a monumental role in his ability to take such excellent portraits.


Jacquelyn Arora is a portrait photographer in Columbus (well, Westerville, technically) who takes sweet portraits and family photographs. It's not uncommon for her work to exude a mix of high-fashion sensibility and more of a down-home, almost country focus on love, laughter, comfort, tradition, and family. Her photographs are highly narrative, without attempting to force any particular point of view on her subject matter. They simply capture who the person is in the moment.
What sets her apart from others on this list is her ability to capture stunning lowlight photographs. In her portfolio, sunset and dusk are regular backdrops for her smiling, happy portraits — giving the impression that what you're seeing is the end of a long, lovely day of family fun. She also excels in black-and-white photography, which is a stunning medium for any photographer with an ability to capture the subtle motions of everyday life.
Beyond that, she demonstrates a wide range of technical ability, playing with a variety of perspectives and framing techniques. Clearly, she has fun with the camera in her hands, and it shows.


Karen Evans is a skilled photographic storyteller who captures gorgeous photos without ever imposing any preconceptions of beauty onto her subjects. It's clear, looking through her portfolio, that what she's after is simply truth: true love between a mother and a daughter, between sisters – –that acknowledgement of the deep emotions that have accumulated throughout the years.
As such, her photos, even when simple and stripped of artifice, contain something mysterious. Who really understands how these bonds are forged to make our lives what they are? But they're truly all we have to shield ourselves against the constant onslaught of every other loud and distasteful thing we have to face in our lives.
Evans is one of the most noteworthy Columbus portrait photographers to capture your important moments — the moment your first child sees her new baby brother for the first time; or the moment you, as a bride, meet your father on the dance floor, the same as you ever were, but imperceptibly changed. These are portraits you'll treasure for life.


Parting tips for an amazing portrait session
In order to get the most out of your portrait session, we suggest you look through each portfolio of these Columbus portrait photographers and select images that speak to you. You don't have to try to understand exactly how each of the photographs is composed or what makes them special. However, your photographer will be able to understand what about the compositions makes them work, and this will help them visualize exactly what you're after with your own photographs.
If you're nervous about the process, don't hesitate to hash it out with your photographer. They've got plenty of experience working with nervous subjects, and the ability to connect on a human level is part of what makes any great photographer who they are. The more open you are and collaborative in the process, the better your portrait is likely to be.



Get together somewhere better
Book thousands of unique spaces directly from local hosts.
Explore Spaces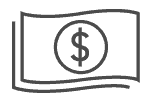 Share your space and start earning
Join thousands of hosts renting their space for meetings, events, and photo shoots.
List Your Space