The 11 Best Commercial Photographers in Albuquerque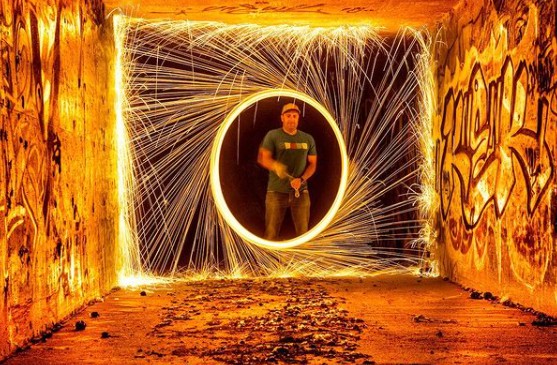 Albuquerque commercial photographers have to be masters of several art forms. They are expert portrait shooters, architectural photographers, studio product experts, and much more. They also tend to be pros at it all because they have a love for photography that other professionals may not. The portfolios of these talented ABQ creatives are bursting with talent!
Fire and rescue, headshots, portraits, families … Like the best Albuquerque commercial photographers, Dham Khalsa shoots a little bit of everything! And as a Northern New Mexico local, he is a font of information regarding the best places to use as a backdrop for a potential collaboration. We especially love his use of catchlights in his headshots, where the eyes gain an extra spark of life from intentional lighting use. The technique adds even more detail to his gritty, classically inspired, high contrast monochrome photography.
Marble Street Studio is a local and woman-owned creative agency. They provide photography and videography services for architecture, people, engineering, product, advertising, and other commercial needs. Their images have instant impact thanks to the gentle yet noticeable saturation bumps and just the right amount of contrast. The style is especially evident in their product and food photography, where color and texture invoke emotional and sensory details in potential customers! Marble Street Studio also uses infinity backgrounds as well as in-venue presentations to isolate products or showcase them as customers would experience them.
Magazines, branding agencies, healthcare organizations, and other Albuquerque businesses know that Kip Malone is the photographer for commercial visual solutions. In particular, his commercial medical photography ideally presents healthcare services in images that contain entire narratives in a single frame. A child's visit to the doctor's office, the birth of a newborn, and staff portraits all convey peace, ease, and professionalism through Kip's compositions. And his collection of portraiture goes beyond smiles to showcase the careers of his subjects. He gives us a glimpse into the lives of chefs, professional athletes, and many more.
Collaboration to ensure your results are exactly what you sought is the mission of Core-Visual, a group of Albuquerque commercial photographers. Government offices, foundations, advertising agencies, and more have all found their services to be top-notch. We love seeing the attention to the visual impact that Core-Visual uses in their work as well! The way they compose often introduces dynamism through lines and color, such as in their architecture photography. Or when viewing their lifestyle-oriented images, Core-Visual's use of scenic outdoor backdrops, and scaling the subject to match, we feel an increased sense of adventure.
Bryan's Photography is a studio that provides a little bit of everything for Albuquerque and Rio Rancho metro residents. Not only does their commercial work stand out, but so does their family, newborn, boudoir, and wedding photography! Bryan and his daughter Breanna's images are strongly people-centric, which gives them an emotional quality that's hard to beat. They expertly portray subjects in classic poses, coupled with ideal lighting to bring out highlights, eye catchlights, and use vintage or plain backgrounds to avoid distractions.
Looking for Albuquerque commercial photographers with a focus on the real estate world? MediaKingsmen specializes in featuring residential and commercial spaces, both from the outside and within. Their careful compositions result in clean, straight lines. They always find angles that best highlight the interior decor and design of a given space. We also love seeing HDR (high dynamic range) images that retain a natural aspect; much of this style of photography tends to be unnatural when highlights and shadows overwhelm.
Amanda of Adrift A Dream offers commercial work that helps brands get their message out to a wider digital audience. Her style presents the business space, experience, services, and products in a way that leaves no question what to expect. At the same time, she provides her own sense of contemporary artistry. Amanda favors a warm grading with earth tones that are an excellent match to the desert and mountainous atmosphere of northern New Mexico. Her style is perfect for folks who want extra creative input from their photographer.
As an Albuquerque commercial photographer, Kate wears several hats at once. She provides business and commercial-oriented images as well as event, graduation, wedding, family, and maternity photography for residents. All of which is inspired by her love of connection and showcasing it through visual art. Kate's commercial photography has a human-centric focus as a result, featuring corporate portraits and documentary images of people working in their chosen fields. It help viewers understand what's involved in their careers.
Jason Collins has had a lifelong fascination with photography. But it was the advent of digital that allowed him to skip the waiting involved in the film days and create at his own pace! As an Albuquerque commercial photographer, he is a master of several styles, with a strong focus on the architecture, food, car, and product spheres. Jason also uses drone's eye views to showcase real estate, construction areas, and more to give a complete presentation. People looking for commercial headshots for professional use will also appreciate Jason's expert flash knowledge and classic headshot compositions.
Commercial architecture and real estate photography are where Mona Makela's work shines! She has 15 years of experience in the Northern New Mexican market, providing interior and exterior images that make great use of the unique light and construction style of the region. Mona's attention to detail results in perfectly straight lines in compositions and hero angles that emphasize architectural flair in expert fashion. We also love her gently graded HDR style, which avoids an unnatural appearance and leaves you feeling as if you're standing right inside each building.
Clarke Condé describes himself as a "food and folk" photographer. And we agree entirely with his assessment! He also features spaces where both food and folk come together in his portfolio, with a style favoring tighter composition than is traditional. This gives his work a creative flair we love to see in this genre. Clarke's food photography often features prized dishes and the process of their creation. How the steaks are prepared and by whom, giving a culinary documentary perspective into the world of food photography.

Get together somewhere better
Book thousands of unique spaces directly from local hosts.
Explore Spaces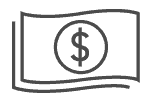 Share your space and start earning
Join thousands of hosts renting their space for meetings, events, and photo shoots.
List Your Space