The 11 Best Commercial Photographers in Atlanta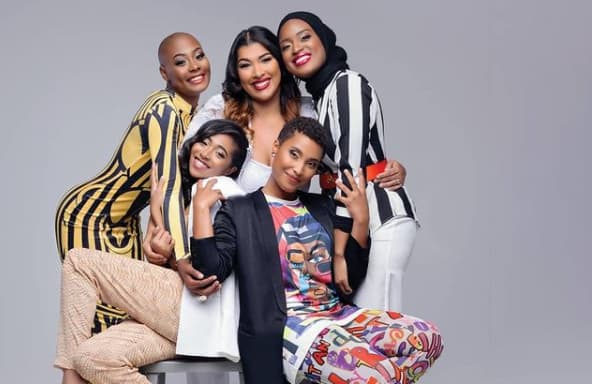 Georgia's largest city is one of the most vital metropolitan areas in the country for creatives and businesses alike. It's here in the heart of the Peach Tree state that folks looking to elevate their brands through dynamic and impactful imagery have the most success. The portfolios of the top 11 Atlanta commercial photographers are a testament to this genre's ability to help us engage with brands before even coming into contact with them!
Corey Reese uses his art to elevate the character, messaging, products, and people of creative brands. As an Atlanta commercial photographer, his work includes beauty, entertainment, fashion, fitness, branding, and several others. And he is a master of teasing out the unique individuality of his clients through compositional, lighting, and expressions that help us understand who we will be working with when seeking brands to collaborate with. Corey's studio high fashion photography is even more impactful, using backgrounds and lighting that help subjects pop in a distraction-free setting.
Atlanta actors, lawyers, seniors, and fashion models all know that Hollywood Headshots is the place to turn when looking for portraits with a polish. Michael Justice's headshots are captured classically, with close crops taking in the head and shoulders or simply the face. Even studio lighting to bring out gentle highlights in skin tones and banish unflattering shadows. And taken as a whole, his portfolio presents strong consistency in vision that ensures you'll know exactly what to expect when partnering with Michael.
When marketing your brand to the wider world, one of the first things people come in contact with is your portraits. How you show up in them affects their first impression of your brand from the get-go. That's why partnering with an Atlanta commercial photographer who understands the power of impact, like Capture Queen Photos, is vital. She artistically chooses backgrounds that highlight what you have to offer while increasing the sense of competence, creativity, and openness that you already have through gently guided poses. Her choices in apparel also reflect a deep knowledge of color theory and invite your eye to explore the frame in intentional ways further.
As a portrait, fine art, and commercial photographer, Michael Boatright has a broad knowledge base that he draws from when collaborating with Atlanta businesses and individuals. His portfolio is an interesting dive into the worlds of architecture, editorial portraiture, musical events, studio portraits, and much more. We especially enjoy his slightly subdued tastes in color, avoiding the punchy saturation favored by many modern commercial photographers in favor of a more natural presentation. Unsurprising, given his extensive background in fine art, travel photography, cityscapes, and landscapes.
Architects, construction engineers, and interior designers looking to partner directly with an Atlanta commercial photographer turn to Galina Juliana. You may have already seen her work in publications like Modern Luxury, Milieu, or Atlanta Home & Lifestyle. Both exterior and interior presentations use a rich contrast that highlights the color palette favored by interior designers and lines, shapes, and other transition areas within the frame. And her mixture of wide-angle and normal fields of view results in a varied, dynamic presentation to spaces that is a delight to study.
Stephanie of Eley Photo is an Atlanta commercial photographer who sees the genre as an outlet for positivity. Specifically, she wants to showcase the magnificence that exists in everyone's lives through the view of her lens. In her own words: "My style of photography depicts the magnificence that exists in everyone's lives. This work presents the boldness, the expressiveness, and the raw identity of each life captured." We see this represented most strongly in her studio portraiture, using poses that convey individuality, character, respect, and love that Stephanie holds for her subjects.
Portraits and products are what Leef churns out of his Atlanta studio. And regardless of whether he's working with people or things, his style is up close and intimate in a way that brings out fresh details and heightens your appreciation for his images. He also works outdoors in the infinite variety of Atlanta's urban areas, where the city provides the perfect backdrop for professional portraits. Strong contrast and vibrant colors add to the intense expressions and flavorful poses and props on display, giving us an exciting view into how Leef sees the world and his subjects.
Looking for studio and on-location food and product photography? Woodie Williams brings 20 years of experience to each collaboration he's a part of. He is also a master real estate photographer and one of the first in the Atlanta area to embrace digital as it overtook film at the turn of the millennium. His commercial photography often uses especially busy and artistic compositions without feeling overwhelming or unintentionally so. For example, he often shoots from directly overhead when working with products in a way that heightens our appreciation for the shapes, textures, and colors on display without distracting from the subjects themselves.
Atlanta commercial photographers like David and Jess who specialize in headshots, often make the finest commercial photographers thanks to their intense focus. In doing so, they use techniques, gear, and approaches that fully bring to life your individual character for businesses and brands to engage with before ever meeting you in person. The diversity in shooting environments that David and Jess prefer adds to the uniqueness on display, using Atlanta's scenic downtown, parks, professional offices, or their personal studio, whichever best meets your needs.
Fashion, cosmetics, and beauty are Leslie Andrew's specialties. And she features these topics using models, lighting, and studio settings set up in the finest high fashion style. Leslie is also a favorite of Atlanta small businesses and brands looking for images that help prospective partners better understand who they are working with. Her style is especially appealing thanks to the way Leslie guides the eyes of her subjects to engage with the viewer (or scene) in intentional ways! Her portraits have the polish of true fine artwork.
Enrique Samson is an Atlanta commercial photographer whose real estate and interior photography are well worth getting to know better. His appreciation for spaces and artistically featuring them goes way back, considering he was raised in a family of architects. Enrique's work also goes beyond the commercial spheres and finds its way into occasional exhibitions where he wins awards, including Everyday Atlanta, Fotoville 2016, and the walls of The Consulate General of Mexico.

Get together somewhere better
Book thousands of unique spaces directly from local hosts.
Explore Spaces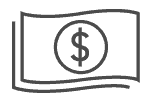 Share your space and start earning
Join thousands of hosts renting their space for meetings, events, and photo shoots.
List Your Space