The 11 Best Commercial Photographers in Austin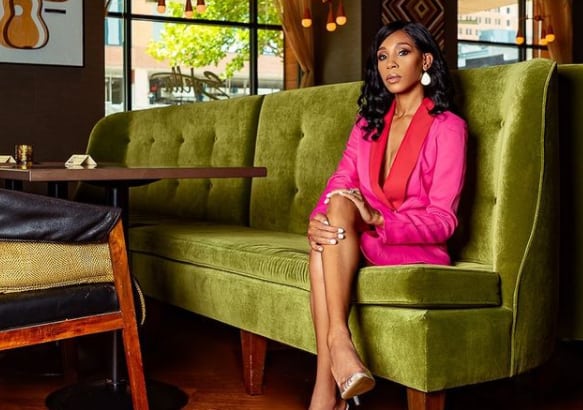 As the capital of Texas, Austin is a happening place! Local brands, international businesses, and everything in between is all present and working to capture a precious slice of the attention of potential customers. It takes a rare creative to understand precisely how to craft images with enough visual impact to reach people. Fortunately, we've found the 11 best Austin commercial photographers, each of whom uses a style designed to do precisely that!
When it comes to using expert composition, ideal lighting, and revealing fine details, there is no better Austin commercial photographer than Mesh Bhakta! He works in the studio and on location as needed to generate precisely the story a collaboration demands. Mesh's portfolio is a testament to his experience working with product, editorial, fashion, fitness, and corporate clients. Specifically, crafting images that engage the audience with emotional and sensory qualities before encountering them in person. In this way, Mesh ensures that their first impression is ultimately a lasting one.
If you're looking for commercial branding images that showcase precisely what your business is about, then Austin Pro Photo is the company you'll want to collaborate with. Sometimes it's not possible to find a stock image that accurately reflects what your business has to offer. In these cases, Austin Pro Photo works with you and your employees to showcase the location and procedure in a storytelling manner, using a range of intimate and expansive wide-angle presentations!
Justin Leitner is an Oklahoma native turned Texan who brought his business to the Austin metro area. His commercial photography includes the event and architecture spheres, where Justin can feature spaces and the people occupying them to their best effect. One aspect of his interior images that we love seeing is his willingness to stray away from traditional wide-angle, HDR presentations. Instead, he uses plenty of normal focal lengths, giving us a perspective that's well-composed yet natural!
Margeaux Ferreira of Wildly Curious is an Austin commercial photographer who truly understands the importance of first impressions. Her photography has a vibrant, high contrast style that catches our attention and suggests artistry and love for color beyond merely representing her clients' spaces, products, and expressions. Margareux's client list is impressive, including major brands like Dell, Microsoft, IBM, and Panasonic. And while she's based in Austin, Margareux has worked throughout the Texas Triangle (Dallas, Houston, San Antonio) and further afield in the USA!
Architecture, hospitality, and interior design imagery are the specialties of Rachel Kay. Her attention to lighting, composition, lines, and details have been finely honed during her partnerships with hotels, resorts, architects, and other interior space experts! Rachel's images are crafted in the best contemporary tradition, with gentle grading to shadows and highlights, moderate contrast, and gentle color saturation. She also uses motion blur to suggest movement and create a sense of dynamism where people are present within the frame.
Korey Howell and her team are a quartet of Austin commercial photographers whose business and branding images are increasingly in demand. Studio corporate headshots and personal branding portrait sessions are what they have to offer, helping you to cultivate precisely the professional mood that's required for your field. Many entrepreneurs seek a relaxed yet affirming style, while corporate clients often look for a classic, polished approach. Both of these styles and more are available through Korey's team!
Medical, product, real estate, events, CEO portraits … There are few commercial photography avenues Justin Wallace hasn't already become an expert in! We love how human-centric his work feels, with expressions and poses that carry powerful mood elements that influence how we perceive each story or product. Justin's photography cuts straight to the heart of a particular brand's messaging and makes it clear just what's on offer with them!
If you enjoy impactful commercial portraits of people and products, then you're going to love the portfolio of Marshall Moon! We love how punchy and artistic his product shots are in particular, where hero angles, color, and shape showcase each item to the best effect. And when working with models, Marshall enjoys motion and unexpected compositions that add impact and interest without detracting from the featured product. This makes him a natural match for fashion and apparel brands looking for more than simple representational shots of their items!
Shaun Menary focuses on the commercial architecture and interior design world of Austin and the surrounding region. His eye for color, lines, and light is especially well suited to commercial spaces where complex interior design elements come together artistically. And to include a dynamic human presence, Shaun uses motion blur to include traffic and people within the space. This also gives each shot a sense of both scale and purpose for viewers to better gauge what a space has to offer!
Corporate and branding portraits need not be a stiff affair, especially not when Paige is involved! The Headshot Happy Hour specializes in crafting fun, personable portraits that convey precisely the mood or story you require for a business venture. Be it professional, laid back, or something else entirely, Paige's headshots convey the unique character of each person she partners up with. She is also an expert product photographer whose contemporary color palette is a natural match for the food and cosmetic products she features!
Cheerful overhead spreads of food and punchy product photography are what Krista Miller has to share with us. This Austin commercial photographer celebrates color to great effect, using backgrounds and lighting that helps saturation and contrast pop without straying into unnatural territory. And by working with models and well-chosen props, Krista can subtly insert lifestyle narratives into her commercial images, better portraying what each brand has to offer us!

Get together somewhere better
Book thousands of unique spaces directly from local hosts.
Explore Spaces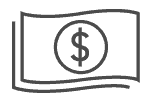 Share your space and start earning
Join thousands of hosts renting their space for meetings, events, and photo shoots.
List Your Space