The 11 Best Commercial Photographers in Boise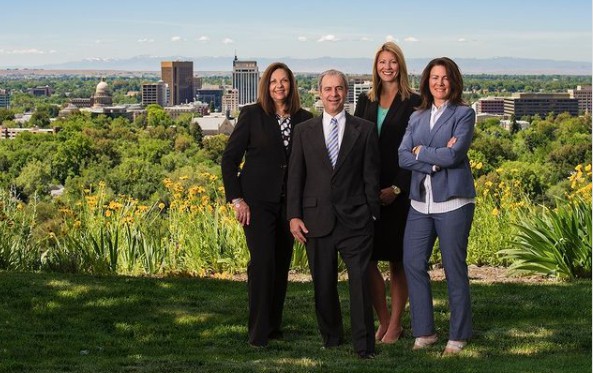 As the capital and largest city in Idaho, Boise is the place to be if you're an Idahoan looking to partner up with a photographer on a creative venture. And while commercial photographers are common here, the work of these creatives is anything but! So take a look at the portfolios of these 11 top Boise commercial photographers and see if you don't agree with us!
Looking for professional headshots taken with studio backdrops, brand imagery, and other photos meant to help customers understand what you're about? Look no further than Pixel Light Creative Group, one of the top Boise commercial photographers to work with. Their visual branding images are compelling, showcasing employees and management performing essential functions using balanced flash, colors, and contrast. This approach avoids a punchy HDR look common to the genre that sometimes feels off-putting and unnatural!
Storytelling can be done in several ways, and commercial photographers often create corporate headshots and portraits. The work of Lisa Marie Pane is often a person's first introduction to a business or brand, paving the way to future interactions through positive, lasting first impressions. Her images use classic backgrounds, ideal lighting, and gently guided poses to tease out the individuality of her subjects. Lisa is also an expert in several styles of studio portraiture, from vintage to high key, and everything in between.
Jim Bolen is a Boise photographer who focuses on both the residential and commercial real estate genres. He uses a mixture of normal and wide-angle views to showcase interior elements in dynamic ways. Jim's adjustments are made in the finest HDR style, allowing the scene to be portrayed like the expanded tonal range of natural perception. He is also a licensed drone pilot and provides aerial photography and 360 virtual tours for Boise and Treasure Valley businesses and residents! 
Professional headshots help individuals maintain a polished persona that's ideal for corporate business needs. Whether you have a website, social media account, or business cards that need your face, Headshot Boise is the commercial studio of choice here. We especially love how they render soft skin tones using even lighting that avoids harsh highlights while still banishing unflattering shadows. And the consistency of how they use colors, vignetting, and subdued backgrounds give Headshot Boise a polish that indicates a mature style. In this way, potential customers also know precisely what to expect when working with them!
The work of Chad Jackson is an exploration of real estate, architecture spheres, and the world of hospitality images. This involves crafting images that cultivate a sense of invitation, artistry, and other nostalgic qualities that hotels, restaurants, and other venues hope to convey. We also enjoy seeing photographers use both wide angles and closely cropped fields of view. This requires a different kind of composition that focuses on shapes, colors, and transitions over expansiveness!
Valerie Abenroth is a portrait and Boise commercial photographer specializing in food, product, and lifestyle presentations. Her way of showcasing food in an almost celebratory fashion caught our attention here. Valerie enjoys overhead spreads, stacks of sweets, and other visually dense items that convey textures, colors, and memories of flavor in rich detail! And when she seeks to create more of a lifestyle narrative, Valerie works with models young and old to craft a sense of story into a particular brand's offerings!
Bryan Rupp is a Boise commercial photographer that counts several major brands as past partners of his. Some of these include The Salvation Army, Idaho Business Review, and ProGrade Digital. And all of them note that Bryan has a real knack for finding the best method of conveying precisely what a particular business has to offer to a waiting audience. Be it products, background stories, or brand values. He uses images that carry strong emotional elements. In this way, he helps brands build relationships with potential clients that are long-lasting!
The work of Amanda Allard takes us on a tour of the real estate and commercial documentary photography worlds. Here we get to see how construction operations work from behind the scenes using intimate environmental portraits. She also uses expansive compositions in her real estate images that present lines and architectural artistry to the best effect. Amanda's choice of neutral colors and rich contrast is a nice departure from the style favored by most contemporary real estate shooters. And if you need more than commercial images, she is a family, senior, and pet portrait shooter as well!
Chloe, Danica, and Katie are the trio of female entrepreneurs behind Notch Design House. This Bosie commercial photography studio specializes in crafting shots that best showcase your brand's story, values, and message while adding their own artistic element to the collaboration. These elements range from vintage-inspired, as seen in their partnerships with crafting businesses, to active themes for outdoor apparel projects!
Treasure Valley RE is the real estate photography brand of choice for the Boise metro area. This business got its start in 2008 as a deeper exploration into the world of architecture. The way lines, light, shapes, and color, come together within a space to craft a sense of scale and mood takes an expert's attention and eye for nuance. And the strong retouching that Treasure Valley uses gives their photography a polish that results in an ideal presentation of a building or space. We can more easily see all of the possibilities of a particular real estate venue through their lens!
Few photographers are as thoughtful and intentional as Kelsey Parfitt. Her methodology involves solid compositional elements like color theory and poses and how the story impacts us as viewers. In her own words: "I love coming up with campaign ideas, styling shoots tailored to one idea or concept. This is what makes or breaks a photoshoot. This, the story is what stops the scroll, initiates the click, and lands the client." It's no surprise, therefore, that when we view her photography, we're easily transported into the brand narratives or values being portrayed!

Get together somewhere better
Book thousands of unique spaces directly from local hosts.
Explore Spaces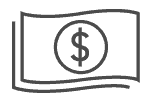 Share your space and start earning
Join thousands of hosts renting their space for meetings, events, and photo shoots.
List Your Space