The 11 Best Commercial Photographers in Brisbane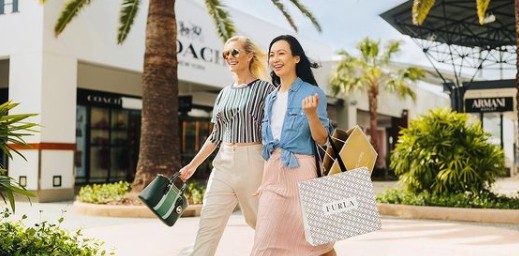 As the heart and capital of Queensland, Brisbane offers an exceptional choice of photographers you can work with to convey your brand story. A city with a blend of so many beautiful cultures, sensational skies, and a cheerful spirit — it's easy to stand out, and make a lasting impression. Have a look at these amazing Brisbane commercial photographers, and find out how brands pull off heavenly photoshoots here, one after the other!
Paul Bamford, one of the top-tier Brisbane commercial photographers, works on a range of projects in advertising, lifestyle, portraits, architecture, and editorial photography. With a special focus on authentic lifestyle images, Bamford captures brands in the most natural way. What makes his photos even more appealing to us is his choice of vibrant and rich color palettes! 
Bamford's use of fresh concepts and sharp frames adds exceptional quality to his work. He captures every brand he works with remarkably, bringing something unique to every photoshoot. While he regularly collaborates with small local businesses too, Bamford has produced a huge amount of commendable work with industry bigwigs such as Uber, Google, The New York Times, Suncorp, Etsy, Qatar Airways, and NBC.
With over 10 years of experience in commercial photography, Dale Travers is deeply passionate about sports photography and has traveled across the globe collaborating with a bunch of athletes. His work with artists, athletes, and other professionals brings stories to life by showcasing their individuality and their profession in a rich and dynamic fashion. 
The concepts of each of Travers's projects are often more expansive and detail-oriented than most Brisbane commercial photographers. The lighting, style, and feel of the shots are beautifully tailored to match the purpose of his client's brands. The shots featuring tight compositions bring out an effortlessly surreal element in them. The background in his photographs always compliments the subject, thereby adding an extra bit of personality to every shot the photographer takes. 
Content is king! It is the one thing that can help you establish and maintain a close bond with your audiences. And that's why the creatives at LP Commercial don't just produce aesthetic feel-good imagery. They're Brisbane commercial photographers that produce well-thought-out pieces that help you communicate your brand identity and core values to your users. The striking details in their shots perfectly showcase the features and emotions of every project, leaving behind a very lasting first impression. 
The specialists at LP can effortlessly pull off an 'in-situ' shoot, or set up a small studio area, or shoot in their studio using professional lighting setups to produce high-quality lifestyle and product photography. The colorful contrast and punchy editing style by this team will definitely wow your social media audience, and keep them coming back for more content by your handle.
Glenn Hunt's photography style includes making various elements come together to uplift the impact of each shot he takes. Dramatic setups, stunning use of lighting, confident poses — Hunt leaves no stone unturned to add elegance and finesse to his photoshoots. His portfolio consists of dark and earthy tones which create extremely dynamic and polished visuals. 
A special mention about his work for the Black Lives Matter movement that is so raw and moving, you can't help but be mesmerized by his artistry. Gathering a ton of experience in diverse industries over three decades, Hunt has worked with the likes of New York Times and Forbes and has had a long-standing association in digital media too. 
Each shot by Michael Carrello manifests his eye for aesthetics and his great sense of cinematic overview. The use of perfect lighting, camera angles, and upbeat backgrounds ensure his photoshoots always turn out spectacularly. The way he presents products, places, and ideas creates a desire in the user for further engagement, turning a new viewer into a potential customer.
What we specifically like about Carrello is his panache for adding a distinctly human touch to all his shots. His work for MAXTRAX shows his exceptional abilities to create a set of attractive and colorful images that capture the authentic soulful culture of Brisbane while also showcasing the products in question beautifully.
Anaïs Chaine's photographs kindle a wide range of emotions in the viewer as she captures people and products in their truest and most raw forms. We are in awe of her ability to capture even the minutest of details while photographing brands. She is one of the few Brisbane commercial photographers who can make items look breathtaking yet approachable. 
With her bold concepts, Chaine offers a beautiful narrative for each commercial photoshoot that she takes up. Her style of adding an editorial touch coupled with her choice of tonal contrasts render her craft mesmerizing and memorable. And if you think Chaine's talents are limited to commercial photography, wait until you see her surreal underwater shots.
In recent years, Stefan Jannides has moved towards location-based assignments — be it showcasing stunning skyscrapers or capturing the lively streets of Brisbane. He can tame any lighting situation, making each photograph look more elegant and aesthetic. His attention to fine lines, shadows, and specific environmental details add an extra layer of depth and finesse to his shoots. 
Although he has worked with a diverse range of reputable clients, Jannides's specialty lies in architecture, interiors, property development, heavy industry, and aerial photography. All in all, if you have a property to advertise, you can bank on this Brisbane commercial photographer's ability to capture its magic and showcase it to the world with aplomb.
With a glorious career spanning over a decade, Renee Brazel takes a fresh and vivacious approach towards her photoshoots. She is one of the few Brisbane commercial photographers to embrace bright and quirky color tones bringing out a very cheerful vibe in her photographs. 
Every picture of hers uses just the right background and the perfect artistic composition without losing any focus on the subject. Brazel's strong sense of branding is conspicuous in her attention to the minutest of details of her client's business space. Her photography not only brings out the 'wow factor' aesthetically but also creates an instant connection with the audience, as is evident by the comments section on her Instagram feed.
Joseph Byford has a comprehensive understanding of visual media and translates that into highly engaging and emotive work. He's one of those Brisbane commercial photographers in which every photo feels special and surreal, thanks to his ability to attain a sharp balance between the subject, setting, and lighting. 
We were particularly moved by Byford's advertorial shoot for Mercedes Benz, which is the perfect example of the photographer's effortless artistry, and his bold and contemporary style. His use of experimental angles and perspective brings out vivid imagery and enhances the richness of the layouts. We love his attention to detail and passion for capturing the most authentic personality of his clients with each shot he takes. 
In photographer Melinda Koltai's visually stunning work, branding takes center stage as she captures every little detail with her masterful photography. Her ability to see what needs to be shown in a commercial photograph is the reason so many up-and-coming companies trust her with their photoshoots. Her modern approach to styling and branding brings out appealing features of both the models and the products. 
The perfect combination of bright colors and charming aesthetics gives Koltai's shots a more alluring effect. She portrays a compelling visual story provoking a sense of curiosity in the users. We highly recommend Koltai if you are looking to launch or market your business like a pro.
Along with being one of our favorite Brisbane commercial photographers, Jen Dainer is also a defense and industrial marketing expert. Therefore, she has extensive experience with complex industrial environments. Dainer has the passion to go underwater or fly a drone — anything it takes to capture the perfect picture that best represents her client's brand.
Her elaborate imagery and an eye for rich contrast and saturated colors add to the sensation of Brisbane hues. She has worked extensively with the Brisbane Airport and produced a very stylish and fresh image library each time, without fail.  
Paint your visual story, your way!
You need immense creativity to paint an authentic brand narrative that helps you connect with your target audience. And finding a photographer who understands your brand as thoroughly as you do is half the battle. It requires relentless brainstorming, continuous planning, and the ability to choose what works for every campaign you envision. And these Brisbane commercial photographers have just what it takes to make your brand's story a highly memorable one. 

Get together somewhere better
Book thousands of unique spaces directly from local hosts.
Explore Spaces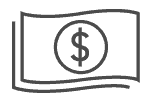 Share your space and start earning
Join thousands of hosts renting their space for meetings, events, and photo shoots.
List Your Space