The 9 Best Commercial Photographers in Charlotte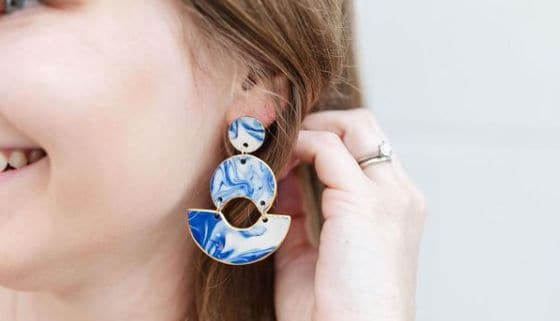 When building your Queen City brand, the first thing you think of should be your image! How do I engage as many people as possible at first contact with my brand? As it turns out: good photography is absolutely key! That's why we've curated this list of the 9 best Charlotte commercial photographers to collaborate with this year.
Kelly Klemmensen regularly works with graphic designers, business coaches, fitness instructors, and other Charlotte residents who need images that uplift and advance their business. As a photographer specializing in branding, her work is contemporary in character. It avoids flashy colors and editing in favor of portraits that squeeze as much story and impact into the frame as possible. Each image suggests to the viewer something about the female entrepreneur in question in terms of personality, business, style, and more! Thanks to her focus on the brand side of commercial photography, Kelly masterfully portrays the confidence and uniqueness of her clients.
Weddings, food, and life are the focus of Lunahzon Photography, with Debby and Jeremy at the helm co-piloting the business adventure! We find their food photography a masterful expression of the commercial genre and worth your attention. Like their portrait and wedding images, they use a high contrast shadow-filled style that makes earth tones richer and gives extra weight to complex lighting environments. Their food photography ranges from fine dining to punchy beverage images but almost always favors a subdued tonality that generates a relaxed mood!
When not shooting portraits and weddings, Haylie Jeter is a fantastic Charlotte commercial photographer who focuses on the product angle and finding ways to elegantly display fashion accessories, beauty supplies, food, and other items! We love her mildly desaturated and modern tonality; rather than punchy colors, Haylie brings in well-recovered highlights and shadows mixed with softer contrast for a signature style that's very eye-catching! As a studio product photographer, her lighting is perfectly controlled to mimic natural ambient sunlight. Haylie also brings in compositions that highlight form, shapes, and complementary colors along with the zest of a dish or the desirability of a purse.
Looking for captivating studio product photos? Charlotte commercial photographer Brittany Little has precisely the style you're looking for. She has an excellent eye for backgrounds that flatter and add emphasis to the products in question. From salt and fruit to floral essence, ingredients that go into a beverage help illustrate to the potential consumer precisely what to expect from the drinking experience. Brittany also tells the story behind a brew by taking her camera behind the scenes so we can see the faces and technology that make microbrews possible!
Salt Paper Studio is a Charlotte business featuring six talented creatives (seven if you include Saige the Studio Pup!) whose collective skills include food styling, photography, event photography, wardrobes, and much more! Their projects as Charlotte commercial photographers cover every angle from real estate and branding to food and product imagery. Their satisfied clients include major national and international brands like Krispy Kreme, Olivina, and MattressFIRM. A major aspect of Salt Paper Studio's work we love is their attention to the ambiance. Their studio can replicate nearly any scene, from morning donuts to downtown fine dining and their huge array of props, lighting elements, and lenses ensures they generate precisely the concept that best conveys what your business is all about.
While portraiture is a major part of Adrienne Hess's work, she has been a Charlotte commercial photographer for over a decade. Clients nationwide reach out to her knowing her expertise and masterful vision results in images that help showcase their brands on the first contact. Some of her clients include Juniper Engraving, Northwood Retail, Belk, and Peter Millar. Adrienne has a perfect eye for creating busy compositions with multiple products without the frame feeling cluttered or distracted in any way. She uses lines that artistically complement one another or casual arrangements of clothes that let us appreciate patterns and variety in a natural fashion!
Laura Tompkins offers some excellent advice to Charlotte entrepreneurs: "You need to humanize your brand by getting in front of the camera!" While a flashy website and lists of skills and clients do wonders, nothing attracts attention like seeing the confident smile behind the skillset. Customers want to be able to imagine partnering with you on their collaborations, and Laura fully understands this as she finds expressions that highlight your brand's image through photography. She partners mostly with women and teens in need of her vision and has experience working with everyone from bloggers to cosmetic surgeons!
Carrie Allen summarizes her philosophy as a lifestyle and branding photographer best in her own words: "My goal is to create images and galleries that tell an authentic story — whether I'm shooting for business or personal use. My style is clean, vibrant, and polished." We fully agree with her assessment. Carrie favors compositions closely cropped and rich with detail and meaning with little in the way of distracting or busy backgrounds. Her headshots convey a professional tone and mix perfectly with environmental portraits that help further the story of a unique brand!
From hobbyist to professional, Tina Krzesicki has turned her love of photography into a successful business that inspires and motivates her daily! While she works in several genres, we were especially impressed by her product photography. Partnering with several local beverage brands, Tina appeals to the sensory and emotional elements of fine drinks by using everything from beer in motion from being poured to the anticipatory stillness of a full glass ready to be consumed. Her backgrounds are also carefully considered for maximum impact, from plain and matte in tone to busy in a complementary fashion!


Get together somewhere better
Book thousands of unique spaces directly from local hosts.
Explore Spaces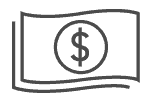 Share your space and start earning
Join thousands of hosts renting their space for meetings, events, and photo shoots.
List Your Space