The 11 Best Commercial Photographers in Chicago
As a hub of the Midwest and the USA, Chicago is a major city where businesses and brands compete for a share of people's limited attention. It takes photography with immediate impact to interest people in learning more about who you are and what you're about. That's why the work of the top 11 Chicago commercial photographers will be of interest to you. They all craft images with both style and magnetism.
Vast experience can help top Chicago commercial photographers stand apart from the hundreds of other folks with a camera. And this is a point that John Gress demonstrates well. With over 20 years of experience, he frequently partners with America's largest companies and media outlets, including Burger King, The New York Times, and Microsoft. His style is vibrant, with rich saturation and a dynamic quality from subject motion, individualistic poses, and expansive presentations.
Music, sports, travel, branding images, and more are the focus of Anthony Barlich. If you're looking for further samples of his work, you might try asking some of his previous clients, including The University of Chicago and Marriott. His photos have also been published in Rolling Stone, CS Bride Magazine, and Loudwire. What immediately stands out to us is Anthony's love for dramatic lighting conditions. Downtown neon, studio flash, window natural light, Golden Hour backlighting … The way he intentionally works with light results in a diverse palette of emotional responses for viewers!
Few Chicago commercial photographers have the human-centric focus of Ricky Kluge. His photography involves people in apparel and pose choices that bring stories to life. When working with Stihl USA, we get to see the products they are known for (chainsaws) and precisely the right background and person for the job. Ricky also works in studio or on location with artists, athletes, and other professionals looking for a presentation that best represents their individuality and profession.
Chloe Camille is an editorial and Chicago commercial photographer whose food and fashion images might be what you're looking for. She is unafraid to use untraditional compositions that intrigue while simultaneously showcasing the best aspects of a particular item. Chloe also consistently favors earth tones coupled with strong contrast for a contemporary flavored portfolio. The style also matches her wedding photography nicely, a genre where she frequently partners up with Josh Sheldon.
Clayton Hauck sees himself as a "traveling visual salesman," an approach we love to see! His love for travel ensures he comes into contact with a diverse range of people, environments, and stories for his commercial photography. Clayton's is a very human-centric approach, with plenty of environmental details that invite us to consider the intentions of both the photographer and his collaborators. The stories on display are dynamic, invoking tales of childhood nostalgia, travel, professional work culture, and many others!
Powell and Sasha Jordano are Chicago commercial photographers who fully understand how important it is to make a lasting impression as quickly as possible. This duo, one part photographer and one part producer, strives to bring new heights of creativity to your project in a fun and professional manner. Their images are quirky, bright, unexpected, and absolutely captivating. We had a hard time clicking away from their work!
Kinmiar describes his work as "slick, stylish, high energy, sexy," adjectives we can't help but agree with! His focus on fashion, e-commerce, and portrait images all benefit from this approach. In fact, he offers a glamorous and intense window into the world of commercial photography. Women are his main subjects, framed using tight compositions to heighten the impact of their expressions and forms. Kinmiar's expert use of studio lighting also allows him to evoke a diverse range of tonal and contrast ranges. Think bright and airy highlights to dark and moody shadows, and then you only have the gist. Check him out!
For certain advertising and social media purposes, a clean studio background, ideal lighting, and neatly composed products are just what a brand is looking for. In this case, Brian Gross is going to be your Chicago commercial photographer of choice! His studio has been in business since 2019 and is a natural outgrowth of his background in Digital Marketing and Project Management. The quality of Brian's product images has made him a favorite with brands like Unity Manufacturing Co. and WOW Natural Foods.
If you're interested in commercial fitness images, then David Hernandez is precisely who you should partner up with. By bringing off-camera lighting to locations like gyms and the outdoors, he can create settings where you gain the benefits of studio lighting from the background of your business. David also works in the studio, using light to highlight the power and grace of athletic efforts gently. His subjects include MMA fighters, powerlifters, fitness instructors, models, and many others.
Jeff Sciortino has had over a decade of experience teasing out just the right expressions in his clients to bring out a smile in us viewers. In building his diverse portfolio, he's worked with celebrities, politicians, executives, and ordinary people from all walks of life. The way Jeff tells their story through portraiture varies tremendously; sometimes he works in studio, using classic backgrounds and vignettes for a traditional portrait flair. And in other cases, especially for commercial shoots, he works on location. His often abstract style allows the subject, apparel, and setting to tell us more about the showcased brand or person.
Alex and Lidiya Kovalchuk are Chicago commercial photographers whose emphasis on the world of food is too tasty to ignore. We especially enjoy their eye for gently saturated colors and intentional shadows that suggest natural light ambiance while providing balanced exposure. The Kovalchuks also use colors, textures, and working distance to bring sensory elements like feel, taste, and smell to life, which strong food photos inspire in viewers.

Get together somewhere better
Book thousands of unique spaces directly from local hosts.
Explore Spaces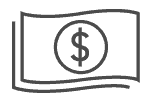 Share your space and start earning
Join thousands of hosts renting their space for meetings, events, and photo shoots.
List Your Space