The 11 Best Commercial Photographers in Cincinnati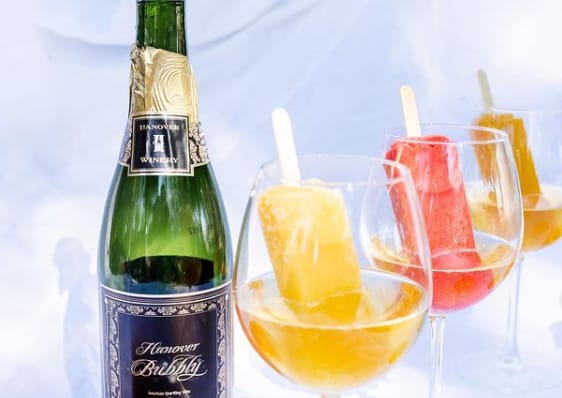 Commercial photographers know that being able to manage diversity is a real strength of this genre! While some specialize in corporate headshots or real estate, you're going to love what's on offer here. Most of these creatives are willing to partner with you for event work, branding shots, medical imagery, or anything else you have in mind. So why not explore the work of these 11 top Cincinnati commercial photographers today?
Whitney characterizes her photography as "clean, bold, and dynamic," which we fully agree with. She often works with weddings, seniors, and individuals looking for soulful, intimate shots as an immensely talented portrait photographer. However, she also crafts commercial portraits using corporate headshots, lifestyle, and branding techniques to help viewers relate to her subjects better. Whitney's product photography also speaks to us, making perfect use of directional natural light to suggest seasons, moods and bring out reflections in goods!
Few Cincinnati commercial photographers cover the breadth of subjects that Krista Silz does. From branding and corporate headshots to real estate and aerial drone imagery, she provides visual solutions for businesses to clarify their brand messaging for prospective clients. Since her style needs to appeal to a vast audience, Krista favors a natural color and contrast style. Her moderate saturation and other processing aspects ensure that these images fit into any portfolio, social media, or business presentation.
When it comes to dynamic, impressionable photography, we think the work of Gabe Aragon is in a whole new league. He is a Cincinnati commercial photographer and assistant whose focus is on the genre's portrait and live event avenues. Gabe's images have the dynamic quality that live sports and music provide when shot from intimate distances. And his love for rich contrast and grading choices that add emotional energy to the frame makes him our photographer of choice for collaborators looking for an artist that adds a little bit of himself to the scene.
Food, drink, restaurants, and portraits are what Amy Elisabeth Spasoff has to share with Cincinnati and the world. Her commercial photography has seen publication in several major brands, including Elle Decor, Cincinnati Business Courier, and Cincinnati Magazine. And as a high-end portrait photographer, she has shot portrait sessions with celebrities like Bob Woodward, Margaret Atwood, Karen Attiah, and Chuck D! As much as we love all of her images, it's her food photography that really stands apart thanks to her moody, shadow-filled style. Amy favors detailed backgrounds that add lifestyle notes like "downtown fine dining" or "country kitchen" to the frame.
Sarah Hone of Honemade Photography is a commercial photographer with a very distinct focus: food and product images that reflect home life's nostalgic, timeless qualities. This comes to life both in the subjects she works with and how she arranges the particulars of each scene. Food is a natural match for homey images, but the cosmetics, drinks, and family portrait sessions she shoots are. We also love her choice of desaturated, earthy, and pastel color palettes, giving her photography a contemporary quality that's widely appealing.
Say Yes to Jess Media is the work of a Cincinannti commercial photographer who also provides nearby Louisville, Northern KY, and Columbus, OH, with impactful food, product, corporate headshot, and real estate images. We love the dynamic, playful quality that Jess's photography has, thanks to her love for backgrounds that pop, motion-filled compositions, and rich colors. Rather than a static, often boring studio scene, Jess favors images that engage you right from the start.
Real estate and architecture are the commercial photography niches of Jesse Swensgard. His images are done in the classic real estate style of well-recovered shadows and highlights coupled with expansive presentations for an airy, inviting view of a space. However, we're pleased to see how Jesse intermixes normal angles of view into his portfolio to give viewers a better idea of what it's like to inhabit a space. Normal views require even more attention to artistry since so many elements can be cut off within the frame.
Branding, events, portraiture…There is little that Glenn and Malinda Hartong don't cover! They are commercial photographers and photojournalists, two genres that often overlap in the Hartong's portfolio. Their event images often blend documentary capture of people engaging the space and each other free of poses in a true photojournalistic fashion. This ability keeps the Hartongs in demand with Cincinnati businesses and major publications like National Geographic, Washington Post, and The Times of London.
Kortnee Kate Photo provides commercial and branding services and wedding, portrait, real estate, family, and professional videography. You'll even find fashion and real estate in this portfolio! What we most love about Kortnee's approach is her love for strong illumination. White highlights, flowing natural light, and apparel choices to match are a strong signal of just how intentional her compositions are. These color and lighting choices also fit naturally with interior design, real estate, branding photography, and other commercial genres that benefit from a lifestyle twist.
If your business or brand needs a team well-versed in photography and videography services, then AGI Studios might be the best partner for you. They deliver so well that the majority of their clients have been working with AGI for years. These clients include businesses in the medical, food, beverage, real estate, industrial, product, and lifestyle spheres of commercial imaging. This flexibility of subject matter allows AGI Studios to showcase any aspect of a particular business, be it core values, progress shots, finished products, or something more.
Looking for a Cincinnati commercial photographer specializing in professional headshots for LinkedIn profiles, business cards, or websites? If so, then Kim Dalton is the creative you should engage with. She uses solid backgrounds and balanced flash to create precisely the mood a professional portrait needs. This can range from corporate to individualistic, as in her actor's portraits, but always polished and inviting. Kim's framing of subjects from shoulders up and her choice in grading is extremely consistent as well, so potential clients know precisely what to expect from her work.

Get together somewhere better
Book thousands of unique spaces directly from local hosts.
Explore Spaces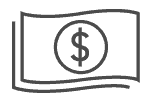 Share your space and start earning
Join thousands of hosts renting their space for meetings, events, and photo shoots.
List Your Space