The 11 Best Commercial Photographers in Cleveland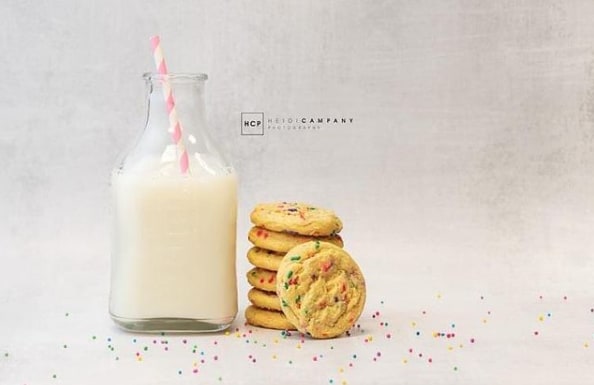 Nestled on the shore of Lake Erie, Cleveland is a favorite destination of artists and businesses interested in Rust Belt revitalization! And a major part of that process is photography that speaks to people and engages their interest. As the work of the top 11 Cleveland commercial photographers will demonstrate, images with impact are what separate the best from the average. Fortunately, we've curated this list to save you some time and showcase just what makes these artists the finest in their genre!
Heidi Campany is worth getting to know if you're looking for a Cleveland commercial photographer with certification and training. Her food, corporate headshot, and branding photography help businesses showcase their messaging, values, and products for modern audiences. We really enjoy how well her headshots portray the unique character of each subject by using diverse backgrounds and compositions that go beyond head and shoulders captures. Her portraits suggest confidence, competence, and other positive attributes as first impressions.
Stephen Cutri started in photojournalism, graduating with a degree and partnering with a Gannett Newspaper in Port Clinton, Ohio. He moved on to shooting freelance for the Associated Press and Cleveland Plain Dealer before starting his own commercial studio in 2000. Stephen's commercial photography includes industrial tours for interior publications and shots of work in progress for social media and website use. He also provides professional headshots using flash and environmental details for attorneys, CEOs, and artists alike.
Cleveland commercial photographer Caitlin Antje often works with small businesses looking to further their presence in the digital medium. Her style ensures that these smaller brands have access to polished images with consistency and visual impact. Therefore, Caitlin focuses on the product, real estate, and brand genres of the commercial world. You're most likely to encounter her images on menus, websites, business cards, social media, and even billboards.
As a wedding and Cleveland commercial photographer, Hannah Donze is one of our favorites. She jumped right into the genre while still finishing college. She knew precisely what she wanted to do and took all of the risks, knowing that doing what she loved as a career was worth the growing pains. We also love how her wedding, branding, and real estate photography use a similar color grade style. In fact, her desaturated tones and embrace of shadow offer a distinct, contemporary character. This is a perfect match for interior design and athletic product images, as Hannah's portfolio demonstrates.
The promise that Amy Lyn offers to clients is: "You should stand out. Commercial and portrait photography that makes people stop and look." And it's one that we fully agree with! Amy uses a branding and commercial photography style using tight, clean compositions with a clear subject and a minimalist character. Her images often employ fine art techniques in highlighting lines, shapes, product arrangements, and complementary colors within the frame. Each aspect adds to the visual impact of a simple composition.
Cleveland small businesses, brands, and individuals looking for authentic and emotional captures know that Alex Denver is the man to turn to. Through photography, he's a master of mood, using lighting, compositions, and finding expressions that best convey feelings. For example, in his fitness photography, Alex uses stark lighting, powerful and expansive postures, and powder to convey athletes' energy. And his intentional use of monochrome ensures that color doesn't distract from his chosen expression.
Food photography, food styling, and recipe development are the specialty of Cleveland commercial photographer Dora Cavallo. Her work encompasses the entire range of food image-making, from hero angles of singular products to overhead spreads of busy dining tables covered in savory dishes. We are especially fond of Dora's moodier style, with deep shadow, rich contrast, and strong directional lighting adding to the atmosphere. She is also an expert in using color, texture, and form to highlight sensory elements through this purely visual medium.
Need a Cleveland commercial photographer to collaborate with on location? Roger Mastroianni is going to be your creative of choice, then. His portfolio takes on journeys into professional kitchens, on helicopter rides, behind the scenes on industrial projects, and further afield. Roger's work has a close-up intimacy that we love to see, shooting side by side with the people performing hard or intricate tasks. And his use of gently saturated colors and an excellent fit for his commercial images.
Eric Preston Mull brings over 30 years of photographic experience to the table. And with that comes the knowledge that relationships between photographer and subject make professional images possible, be it a person, product, or landscape. Eric's vision of the world is light-filled and people-centric, with shallow depth of field and radiant highlights filling the frame with illumination. Even his corporate headshots, traditionally a more somber and moody presentation, have a bright character to them that comes from his innate artistic vision.
James Douglas Shields is a constant reminder that when performed by a master, commercial photography naturally blends the art and business worlds. His work, therefore, rarely feels simply representational and instead explores mood, emotion, concepts, and more through evocative poses, lighting, props, and expressions. James's images' people-centric style and impact make him a photographer of choice for major brands like ESPN, Comedy Central, and Target.
Cleveland commercial photographer Angelo Merendino's images fall under the brand narrative sphere, helping small businesses, artists, and other brands find their voice through photography. His images explore the people, passion, and projects that work behind the scene to bring a product or service to life. These include beekeepers, potters, and other small businesses that know the importance of impactful images.

Get together somewhere better
Book thousands of unique spaces directly from local hosts.
Explore Spaces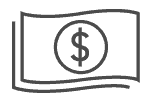 Share your space and start earning
Join thousands of hosts renting their space for meetings, events, and photo shoots.
List Your Space