The 11 Best Commercial Photographers in Columbus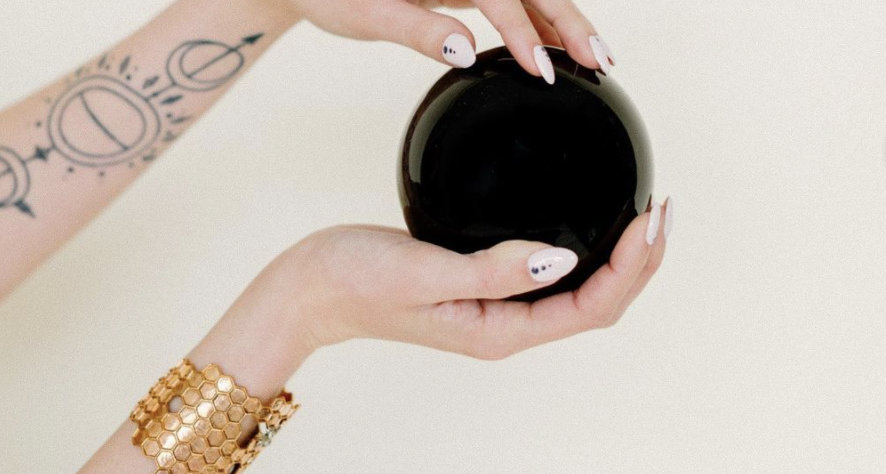 Ohio is home to some of the most successful brands and businesses, as well as hundreds of up-and-coming projects that need a little more exposure. That's why the commercial photographers here are some of the best in the country. After all, it takes a diverse eye to shoot portraits, products, food, lifestyle, and more, as this genre demands. So let's take a look at the work of the top 11 Columbus commercial photographers and see what Cap City has to offer!
Natalie Folchi is a Columbus commercial photographer whose love for storytelling through brand and product images is second to none. As she describes her approach: "I believe compelling visuals are one of the most important pieces to shaping your brand and bringing it to life." And regardless of the genre she's working from, Natalie's clear and mature style, using earth tones, desaturated colors, and monochrome, is highly consistent. This gives you a bright window into how she sees the world as an artist.
Impactful storytelling is the name of the game when partnering up with Matt Reese. His style uses both natural light and bold studio flash to portray a particular theme or subject best. Matt's photography is bold in impact, with rich contrast, illumination, and expressions that captivate while leading us to wonder more about each subject. Matt also has extensive experience in large-scale productions where dozens of technical professionals collaborate to create a polished final product.
Few Columbus commercial photographers offer as much experience in the real estate sphere as Brad Feinknopf does. His preternatural sense for presenting space in pleasing ways comes from over 25 years of personal experience, not to mention his roots in a family line of architects. You may have seen Brad's photography in exhibitions, publications, and contests like Arcaid Images Architectural Photography Awards. His eye for contrast, leading lines, space, and tonality results in presentations of space as it is and could be for prospective clients.
We love seeing vibrant, modern HDR presentations of residential and commercial spaces. And showcasing these areas in ideal fashion is precisely what CA Robinson is best at. They have been working in Columbus since 2003 and are a major resource for architects, realtors, designers, and home builders who need images that reach a diverse audience in just the right manner. In the case of CA Robinson, the immediate mood felt is one of invitation and possibilities thanks to their slightly saturated color profile and love of abundant natural lighting.
Dynamic and engaging product photography is something that Cait Rose specializes in. Rather than sticking simply to infinity backgrounds and still products, she engages viewers with models, colors, and compositions that play up lifestyle narratives. This added storyline heightens our appreciation and helps us feel what it is to be an owner of a particular item. Cait also loves tremendous smiles and laughter that shine through in her collaborations with models and product brands.
Mimi and Divine are the creative sibling duo behind Honey N Brown, a Columbus real estate photography team. The polish they present interior residential spaces with is second to none, with an editorial quality worthy of publication. Mimi and Divine naturally guide the eye through the room using lines, shapes, and forms that call one's attention without fighting against how the furniture and other elements are laid out. And their use of HDR adds extra dynamic range into the highlights and shadows for a pleasing presentation of how light would appear to you.
The commercial photography of UA Creative Studios covers a wide range of artistic avenues, including professional headshots, architecture, food, live event coverage, and more. And what immediately speaks to us is how UA Creative loves to fill the frame with their subject matter using wide to normal fields of view. This gives their work a dynamic, captivating quality that creates the impression of being present and in front of their subjects.
Photography that inspires and uplifts is what Sarah Pfeifer seeks to capture, which she masterfully succeeds at through the mediums of product, food, and especially portraiture. We really enjoy seeing the world through her eyes, rich colors, intricate textures, and compositions full of liveliness and detail. Sarah is inspired by the painterly qualities of Rembrandt lighting and baroque styles of fine art, which inform her love for color and subtle illumination.
Addison Jones is a Columbus commercial photographer who sees possibilities in light, space, form, and contrast. This view is especially evident in her architectural photography, where she uses precision focal lengths as a scalpel to mold the shapes, textures, and spaces into fine art-worthy presentations. However, Addison is also at home with artists and other brands that need uplifting through visual media. Here, she presents them at their most inspiring: engaged in the moment of creation and surrounded by the tools of the trade.
Interested in product, food, and apparel photography? Then look no further than Bryce Laughlin. His commercial studio specializes in prop-based and infinity background composed shots for social media, website, or advertising purposes. His work also finds a ready home in editorial publications in need of emotionally engaging and visually impactful photography. We especially enjoy how Bryce employs several lighting styles to create moods for product photography, from somber shadows to cheerful highlights.
The vision of Harry Acosta is one full of intense emotions, expressions, and tonal contrast. His photography is a natural fit for the live music scene as a result. However, we think you'll also enjoy his studio headshot gallery, where Harry blends his innate vision with the unique characteristics of his clients to great effect. His love for tasteful vignettes, backgrounds with pop, and poses ranging from classic to quirky gives each portrait an individuality that's rare in the sometimes bland world of studio headshots.

Get together somewhere better
Book thousands of unique spaces directly from local hosts.
Explore Spaces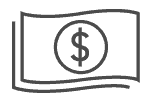 Share your space and start earning
Join thousands of hosts renting their space for meetings, events, and photo shoots.
List Your Space