The 9 Best Commercial Photographers in Denver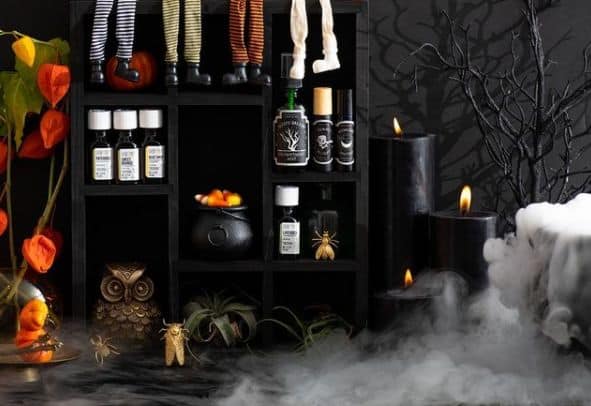 The Mile High City's capital status means it's not only the largest metro in the Centennial State but has the most thriving business climate as well. From chic cafes to international brands, local creatives partner with these successful photographers to find visual solutions that best speak to discerning consumers. If you're looking to partner with one of the best Denver commercial photographers of 2021, we've got you covered!
If you need a Denver commercial photographer specializing in the food genre, we strongly recommend looking through Cassandra Stiltner's work. Her personal philosophy best sums up her style: "Photos without false ingredients, photos that capture the character of the food, the place, the moment. Photos that glorify what is plain to see but rarely noticed." She wants to shine a light on all of the details that help your brand stand apart from others and have prospective clients savoring for more before they set foot inside your restaurant! Cassandra's studio setup is perfectly tailored to replicate abundant natural light and uses color contrast, form, texture, and other elements to evoke emotional responses in viewers.
Kate specializes in family images and helping creative brands find better expression through the medium of photography. From local artists who design macrame hangings to Colorado potters, Kate finds artists in their studios and workshops to showcase them in the grip of their craft. She has an honest, photojournalistic style to both her family and brand images that we love. It makes space for authentic moments of unplanned emotion and expression that make for the best kind of art! Kate uses a subdued tonality that embraces shadows and works perfectly within the complex lighting environments of art studios.
Danielle Trant has a vibrant, colorful style that fits her personality, wedding images, and product photography! She is Colorado and Texas-based, and when creating images for clients, she even gives mini-reviews on the pluses of each coffee, nut butter, or other product that she enjoys both photographing and sampling. With her diverse collection of mugs, pots, and stylish sweaters, prospective coffee customers feel completely connected to the relaxed vibe Danielle cultivates in her art. She is also an immensely talented wedding photographer who uses a cheery pastel palette when photographing the special ceremonies of Denver residents.
As a Denver commercial photographer, Heidi Jewell covers branding and product projects for metro clients, emphasizing lifestyle, food, and beverage images. She combines both innate passion for the art with formal study as a graduate from Concordia University, Montréal. Heidi's work has been featured in several international publications, including The New York Times, Refinery29, and Elle USA and UK. She also brings director-level marketing agency experience to her shoots, meaning she knows precisely how photography engages clients and generates lasting results for her customers!
While everything from protestors to politicians were the subject of Rae Scott's lens at first, she is now a talented Denver commercial photographer, focusing on brands and people-oriented images. We especially love Rae's color profile — her moody yet contemporary, desaturated tone is completely consistent across shoots and characterizes her personal vision as an artist. Form, textures, and intriguing compositions give Rae's work a playful character that's the culmination of this lifelong photographer's decades of experience!
One of Justin LeVett"s strengths as a Denver commercial photographer is his extremely diverse portfolio. He's worked on corporate, advertising, branding, editorial, product, and many, many other facets of the commercial genre. In short: if you have a concept, Justin has the knowledge to make it come to life! Videography is also part of the skillset he brings to the table, as are the years spent honing his collaborative skills in order to build authentic, lasting relationships with clients.
Toba Zaritsky is a Denver creative who has decades of experience working in the imaging industry. After graduating from the Art Institute of Chicago with a BFA in photography, film, and video, Toba leapt right into the tech aspects of photography by working as a representative for several major brands, including Kodak and the Ricoh Corp. Eventually, Toba decided she'd be happier working directly with artists and leverages her experience and talents into unique and creative commercial imagery. Products, beverages, and lifestyle are just a few of the avenues Toba explores in her portfolio.
Nick and Kristin are a husband and wife videography and photography team who run Left of Frame Productions. Each brings unique talents to the partnership. Nick prefers working on corporate interview videos and commercial photography. Kristin is the food and beverage photography talent and an expert product and advertising photographer. Together, they offer a one-stop shop for Denver residents and businesses looking for images that help their brand speak through photography! Left of Frame uses a punchy color style that pairs perfectly with bold labels, fresh fruits, and busy salads to captivate viewers with a glance.
Jody Zorn Photo is yet another husband and wife team working with Denver clients on commercial collaborations. Jody covers most commercial angles and travel, fashion, editorial, and lifestyle images. And when weddings are around the corner, she partners with her husband Zach! Real estate, food, fashion, and product images play a major role in Jody Zorn Photo's portfolio. Their clients include several national and international brands, including Vogue.com, Kerastase, and Four Seasons Hotels. If you've seen ads for these brands in magazines, billboards, or on TV, there's an excellent chance you're already acquainted with Jody's work!


Get together somewhere better
Book thousands of unique spaces directly from local hosts.
Explore Spaces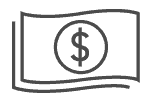 Share your space and start earning
Join thousands of hosts renting their space for meetings, events, and photo shoots.
List Your Space