The 9 Best Commercial Photographers in Fremont, CA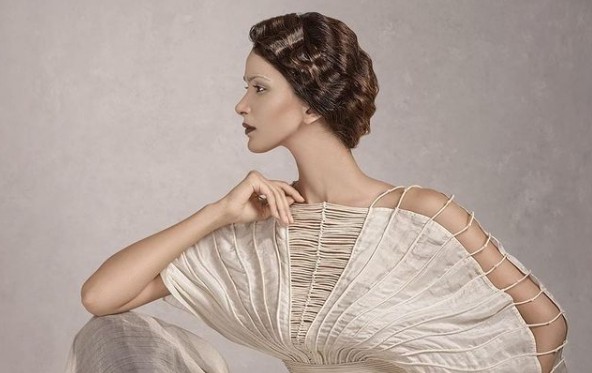 Nestled in the heart of the Bay Area, Fremont is a thriving hub of innovation and talent. Businesses by the thousands exist here, all competing for a tiny share of people's attention. And to do so, they rely on engaging product, brand, and headshot photography that helps people understand precisely who and what they have to offer! Small wonder the work of the top 9 Fremont commercial photographers is as exciting and impactful as it is.
Swati Chakraborty's love for photography was inspired by the connection to distant memories that the art form offers. She has training as a graduate from the New York Institute of Photography (NYIP) and has dozens of awards to her name. Swati's commercial photography is people-centric, taking us on journeys to events in California and beyond like fashion shows and festivals. We especially enjoyed her studio powder shoots, using models, action, and ideal lighting in innovative ways. She also appreciates photography for its sheer artistry as much as its business use, as we often see looking at her studio portraiture. Themes like grace, beauty, and femininity are readily apparent thanks to Swati's creative vision.
Vincent Gotti is a Fremont commercial photographer whose emphasis on fashion, beauty, and modeling has him in constant demand. You may have already come across examples of his work on the front cover of magazines like Afro Inspired, Luxury Trending, and Pedigree. He has also collaborated with partners in nearby San Francisco as well as Los Angeles.
Classic fashion and beauty photography are his strong suits. But Vincent's photography often includes obvious lifestyle elements, with apparel and prop choices that suggest what it's like to be a particular person. These elements are just as enjoyable as the sheer beauty of his composition and models because they give us an entire story in a single frame to appreciate their apparel and cosmetic choices.
As Emily Kim knows, brand photography is one of the most important aspects of getting the word out to the wider world. The first contact people will have with your business is the images they see. That's why she uses a dynamic, instantly impactful style to introduce people to the people and products that make up a business or brand! Her images often use natural focal lengths, radiant natural light, and subdued colors ideal for contemporary brand imagery. Her compositions and color palettes set her apart from other Fremont commercial photographers.
Dean Birinyi started as a Fremont commercial photographer over 30 years ago, where he realized that creating professional headshots appealed to him. Today, his focus is on executives, lawyers, and other professionals who need images that convey a particular competence and polish! Dean also shoots architecture images for commercial spaces like coffee shops and coworking spaces. We love the more relaxed retouching style Dean favors, avoiding punchy edits and overly recovered shadows and highlights. Coupled with ideal exposure, he presents interior spaces in a way that's natural while still inviting to potential visitors.
Love, connection, professionalism…These are just a few of the moods and emotions that Ian Lee seeks to portray in his family and commercial portraiture! When working with businessmen and women, he often uses a style that includes busier backgrounds and wider angles of view, adding diversity to the presentations available. Ian's gently graded saturation and contrast are also a nice match to the outdoor shooting environments he favors. However, he is a Fremont commercial photographer just as familiar with traditional head and shoulders cropped studio headshots.
Opened Shutter Photography is a commercial photography studio serving the entire greater San Francisco Bay region. Corporate headshots, portraits, and real estate photography are their specialties, providing images ready for use by local businesses and professionals alike. We enjoy the more classic presentation offered by Opened Shutter, with matte backgrounds and distinctive vignetting, as if each image were shot using a vintage lens. Contrast and saturation are also dialed back, furthering the classic, fine art portrait appearance.
Yana Mostitsky is a Fremont commercial photographer and a portrait, family, and event shooter. Her commercial work is a deep dive into the world of product, fashion, branding, corporate portraiture, and social media photography. And she shoots all of the above using a high contrast, intimate style where she works up close and personal to bring out your individuality for the world to see. Yana sees her style as artistic portraiture, bringing out the unique moods, expressions, and emotions of each commercial subject.
Few Fremont commercial photographers are as thoughtful as Nina Pomeroy when considering how their work impacts viewers. She asks us a fine question: "What story is your headshot telling about you?" This is a powerful one since it's the question your branding or corporate headshot viewers ask as they look at the photo. When looking at people through Nina's lens, we see stories of competence, confidence, excitement, openness, and other natural qualities magnified by her compositional skills.
The work of Fremont commercial photographer Eric Muetterties is of the classic studio photography style. He combines ideally controlled flash with perfectly arranged products and models for clear and artistic presentations of both. His subject matter is wide in scope, with product, food, people, and apparel appearing in Eric's portfolio. His studio talents are further assisted by using medium format cameras, allowing him to reproduce even tiny subjects as massive images suitable for any commercial use.

Get together somewhere better
Book thousands of unique spaces directly from local hosts.
Explore Spaces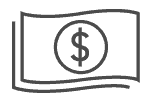 Share your space and start earning
Join thousands of hosts renting their space for meetings, events, and photo shoots.
List Your Space