The 9 Best Commercial Photographers in Indianapolis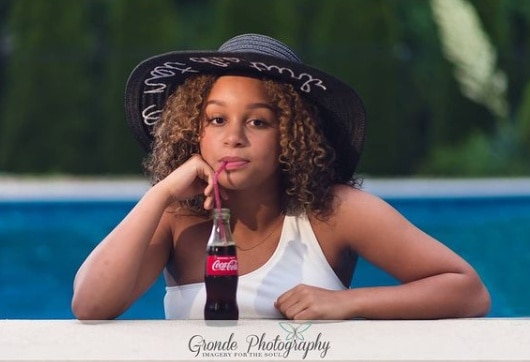 While Indy is well known for car racing and memorials, are you also aware that it's home to some of the most talented photographers in the nation? We've been covering commercial and branding creatives, and it turns out there's a load of undiscovered talent you need to know better. So without further ado, here are the top 9 Indianapolis commercial photographers to partner up with this year!
Gronde Photography is the collaboration of the husband and wife team Brandy and Chris Gronde. As artists and storytellers, they have a passion for all things photography – from portraits to food images Gronde is at the front lines of the Indianapolis individual and business scene. Their branding, food, and product images caught our attention, not to mention their real estate and corporate headshot collection. They even provide Instagram marketing services, making Gronde a one-stop-shop for elevating your brand.
Carly Secrest focuses her talents on product photography and stylized portraits that convey stories and moods along with beauty and unique character. While people's photos have been a part of her photography world since childhood, Carly finds commercial product photography in a controlled studio environment just as fascinating. As she explains her enthusiasm: " If you would have asked me if I thought I'd be dabbling in commercial work, I'd say in a million years! Turns out I actually love working with products. Each project is a new adventure, and the fact that I'm able to bring life and character to inanimate objects is my greatest prize." From local coffee to beauty products, Carly showcases her talent at highlighting each item's best and most attractive qualities in front of her lens!
Carolyn Cuttill is an Indianapolis commercial photographer with a talent for product shots. Her images go beyond the typical product portraits done in stock photography style to storytelling images with lifestyle elements. By working with models and plenty of props, a product becomes the focal point of an outdoor picnic with eager children. Carolyn has a great eye for color as well. She chooses studio backgrounds that perfectly complement tasty products and clean compositions that avoid distracting elements – the perfect pairing to her lifestyle commercial images!
Food, architecture, and advertising are the main niches of Indianapolis commercial photographer John Bragg. As a food photographer, he uses tasteful vignettes, subdued lighting, and tableside views to enhance the fine dining atmosphere and bring out emotional and sensory suggestions through the medium of photography. His advertising work is also some of the most vibrant and eye-catching we've come across! By working with models in color-matched outfits and backgrounds in his Aeroblend Vegan Makeup series, John expertly highlights the products in question in an artistic, novel manner.
Zach Dobson brings natural creative talent and formal training to the fore. With a degree in Journalism from Indiana University with a Concentration in Photography, he set out in 2006 to document people's lives and businesses. He's since worked with some of the largest international name brands around, including Coca-Cola, Land O'Lakes, and Indianapolis Public Schools on documentary and commercial collaborations. As a Journalism major, it's unsurprising that much of his corporate commercial images have a photojournalistic character. Zach prefers candid images that convey the atmosphere and brand with minimal intrusion and even uses a classic low contrast monochrome style that prevents color from distracting viewers from engaging stories and solid composition!
Leah Tribbet is the photographer you call for food-oriented branding and product photography. Her goal is to collaborate with you to find visual stories that speak directly to the desires of potential customers. In short: photos with immediate impact. And boy, does she succeed! There's no way not to be hungry after looking through her collection of savory wings, farm-fresh vegetables in still-life arrangements, and frosty beverages with downtown bar backgrounds for ambience. As a specialist commercial food photographer, Leah's work covers every possible creative concept within this genre in a style rich with warm colors and subtle vignetting.
Looking for a talented creative with an eye for Indianapolis commercial and retail spaces? Susan Fleck is perfect for your needs because she understands that every space, building, and foyer has a story to tease out and share with prospective clients. With her architectural and commercial photography skills, Susan's images have made appearances online and in print within nationwide publications. Her eye for lines and shapes within the frame that complement one another in eye-catching ways is unmatched. Susan also doesn't shy away from including people to add a sense of scale, stories about how a space can be used, and focal points within the frame
Chris Bucher is an Indianapolis commercial photographer who thrives on variety! One day he might be working from a boom lift covering the production angle of an industrial complex. And on the next day, he might be right in the pit alongside mechanics documenting the high-intensity workings along the racetrack! Having partnered with architecture, healthcare, life sciences, electronics, and other diverse industries, Chris knows precisely how to tell the story of your brand best. No wonder his work has not only been featured in the Communication Arts Photo Annual but has won gold medals FOUR times for Photography at the National Art Museum of Sport!
We absolutely love the classic digital editing style CX Photo Works uses to help businesses and brands better market their products. Kevin Medlin's love for photography is unceasing, from product images to studio photos for movies and martial arts! From his years working with film, Kevin kindled his passion and eventually went to Ball State University, where he graduated with a Bachelor's in Entrepreneurship & Small Business Management, with additional coursework in photography. Armed with formal education to complement his natural creative impulse, he founded CX Photo Works in 2012. Since then, Kevin has partnered with several local businesses to better tell the story of their brands, including the Trillium Cabinet Company and IWIS Drive Systems.

Get together somewhere better
Book thousands of unique spaces directly from local hosts.
Explore Spaces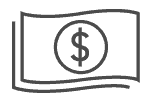 Share your space and start earning
Join thousands of hosts renting their space for meetings, events, and photo shoots.
List Your Space