The 11 Best Commercial Photographers in Kansas City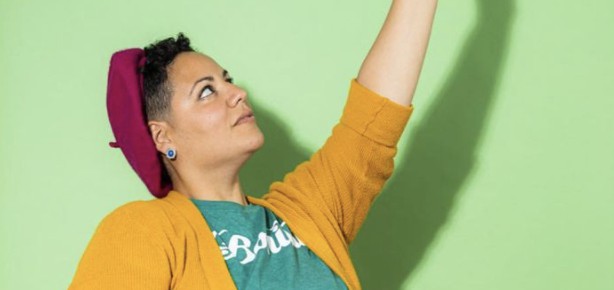 The term "brand" has evolved from its traditional definition of business idea, profits, and revenues. Over the years, it has become synonymous with how we perceive a company and place our trust in it, the causes it gets behind, and how well it serves the ever-expanding needs of the customers. In a city like Kansas City, where up-and-coming brands are making their own niche, it becomes even more crucial to present a brand for what it truly stands for. These 11 Kansas City commercial photographers do that beautifully using their extraordinary gifts at working a camera. Let's check them out!
Zach Bauman is one of the only Kansas City commercial photographers whose Insta feed is a riot of nostalgia. And we mean it as a compliment of the highest regard. He brings back pizza boxes, vintage Coca-Cola bottles, skateboards, and old cassettes only to reinvent them for the brands that place their trust in him. Trust him to capture not just the products but also the time and culture they once used to represent.
Using minimal filters and rarely leaving anything to be fixed in post, Bauman's compositions are complete work in themselves. To him, a cold brew coffee brand isn't just about the way a fancy box is captured but also how it visually tells the brand's story. And that is a testament to his stunning artistry. 
There are Kansas City commercial photographers. And then there are Kansas City commercial photographers like Samantha Levi, who manages to bring her A-game to whatever she decides to capture. Her love for fashion and portraiture is evident in the way she personalizes every photoshoot, infusing it with her own understanding of the brand and how it wants to be seen.
We love how there is no one particular style that Levi sticks to, constantly reinventing her frames, colors, and compositions. One can never get tired of how experimental she is with her camera, and the results are ALWAYS gorgeous!
For Shelby Cope, pastel is the way to go. And just when you think it's probably a safe choice when deciding on a mood board for commercial photography, she reinvents the same pastels with a pop of red. Or yellow. Or any color you can possibly think of. Her understanding of brands and how they must appear to the audiences is unmatched.
And it's not just companies and start-ups that are fans of her work. Looking at her intimate family and wedding photography, one can easily guess how much trust people place in her to capture what is special to them. Picking her amongst all the Kansas City commercial photographers for her distinct style is a no-brainer to us.
Time to admit that we have all marveled at the beautiful homes featured in Architectural Digest and wished to occupy, if only for a day, a cozy corner of those lavish spaces. It takes Kansas City commercial photographers like Nate Sheets to know how to have a body of work that is raved by companies and consumers alike.
Every photograph can be gazed at for hours. Regardless of a house that has minimal aesthetics or is overloaded with statement pieces, Sheets knows how to make a space look exactly like it is. The little elements that he breathes into his pictures, like a lit fireplace, or a family dog occupying its spot on the living room rug, only reaffirms the fact that Sheets goes beyond the brief and delivers.
5. Rebecca Norden and Caleb Condit of Pilsen Photo Co-op
If there was ever a trophy that reads "Gordon Ramsay of Food Photography" on its brass plate, Rebecca Norden and Caleb Condits would easily be the frontrunners for it. In one particularly astonishing photograph, one can see all the fillings of a giant burger tossing against a pitch-black backdrop. It is appropriately captioned "You want the burger. You need the burger". And yes, we've never wanted a burger this much!
Using bold, unmissable colors as background, and interesting table cloths as props, Norden and Condit always succeed at making the food look as scrumptious as possible. From famous fine-dining restaurants to cozy cafes, the duo has captured the best food of the best spots in Kansas City.
Michael Stoufer's love for Kansas City is quite evident from the way he captures the magnificent real estate while respecting the historical significance of their architecture. The website, The Perfect Spot For You, is a touchstone for anyone who wants to learn how to capture spaces the way clients want.
The top angle shots of the brick roofs are as effective as the angled perspective of the bathtub corner. Stoufer also puts a lot of thought into what not to show in a photograph, doing away with anything that doesn't add value to a frame. And the countless testimonials on the Insta feed are proof that he is one of the most sought-after Kansas City commercial photographers.
Kenny Johnson is a visual artist before anything else. Dramatic skies, statement jewelry pieces, flamboyant costumes, and white vintage cars — all have a place in his visually pleasing portfolio. His photographs for Kansas City Ballet Company are sublime, to say the least.
Perhaps, it's his understanding of photography as an art form and not just an occupation that makes him a masterful storyteller. Every frame is a well-thought-out one. Every prop has a meaning. Nothing in his compositions exists as a mere placeholder. It's thus not surprising that brands trust him to tell their story, his way.
To commercial photographer Steven Hendricks's credit, Kansas City's history and culture are here to stay. Commissioned by the likes of Airbnb and Lane 4 Property Group, Hendricks has made a mark for himself in landscape and architectural photography, while also collaborating with emerging Kansas City brands.
One can also check out his commercial fashion and portraiture shoots on his website. We love how Hendricks gives his readers a detailed insight into the making of a photograph — from the lens he used to the camera settings he chose to the software specifications he selected while processing the images in post-production.
Fashion, real estate, food, commercial portraits — there is no genre that Steve Puppe hasn't explored (and aced!). What sets him apart from most Kansas City commercial photographers is his ability to employ different tools and techniques in all genres.
In his portraiture, the facial details shine. In architecture photography, the idea of space is thoroughly conveyed. When it comes to food, he knows how to make it look both appetizing and sellable. In his fashion photographs, one can easily feel the fabric. Only a photographer of his experience and stature can truly understand brands and clients that well.
It's hard to imagine photographer Matt Nichols not having the time of his life when working on a project. Each of his photographs feels truly intimate while also representing the respective brands that hire him. And his personal view of art works in one too many ways when capturing these brands.
We love how Nichols doesn't stick to a particular color or framing when clicking photos, thereby avoiding any possibility of repetition and redundancy. Check out his commissioned fashion portraits where he plays with colors and costumes, and delivers chic, magazine-cover-worthy shots.
Vintage is back and how! In Bill Krzyzanowski, we've found a lover of all things old and someone who is preserving the time and culture that once used to exist. Through his initiative Legacy Art Images, Krzyzanowski is helping revive vintage product photography, a lifesaver for brands that are always on the lookout for someone who understands vintage visual art.
Using shiny white glass surfaces, Krzyzanowski clicks spectacular closeups of tape recorders, typewriters, metal razors, and brass torches, highlighting all the minute details that are indispensable to product photography. This Kansas City commercial photographer is a true artist in every sense.
Exploring brands the Kansan way
There are no set rules and manuals when it comes to commercial photography. Every brand is different. Every project will demand its own set of challenges. Every client will have to be handled differently. These Kansas City photographers are carving their own niche when it comes to capturing brands and telling their stories in the most authentic way possible.

Get together somewhere better
Book thousands of unique spaces directly from local hosts.
Explore Spaces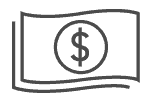 Share your space and start earning
Join thousands of hosts renting their space for meetings, events, and photo shoots.
List Your Space