The 10 Best Commercial Photographers in Lexington, KY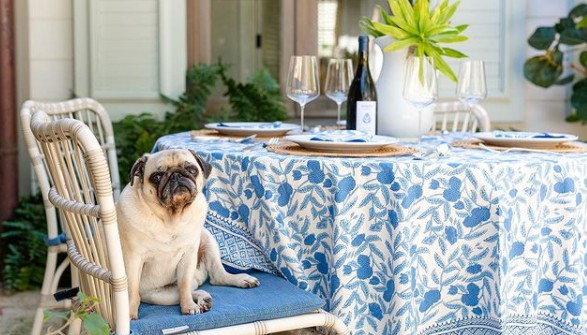 Lexington may lose out to Louisville in terms of sheer size but not much else! The Bourbon Capital of the World is the place to be if you're an up-and-coming brand that needs to help the world see what you have to offer. The photographers here are some of the best in the state, using visual narration, color theory, and expert lighting to breathe life into your theme. So let's delve deeper into the work of the 10 best Lexington commercial photographers of 2021!
Family portraits, real estate, and professional branding sessions are what Kristen Tatem specializes in. She tailors her photography to maximize its impact on viewers from the onset, increasing the likelihood of further engagement with your brand. Kristen is also a business headshot photographer who uses more dynamic compositions and backgrounds than most. She regularly works on location to include background elements that heighten our sense of who and what's on offer while using flash to evenly light skin and bring out catchlights in the eyes.
Karrie Bickett and Ryan Muse of Muse Marketing & Design are Lexington commercial photographers who provide graphic design and high-impact imagery for local businesses. You'll often find their work as the main components to social media marketing, websites, logos, or print advertisements. We love seeing brands in operation from behind the scenes, which Muse Marketing expertly provides from various focal lengths and compositions. They show how the people behind a brand come together using well-timed documentary moments and gently guided poses.
Dynamic and engaging brand photography is what Hannah Shelton has to offer. Her images do away with the polished yet bland presentations common to the genre. Hannah favors individual portraits that show people engaged in their work without excluding a sense of artistry. She uses diverse backgrounds in her shoot, including studios and the workstations of her clients in her brand portraits. And the extras within the frame, from props to pets, add even more storytelling potential to the photo.
Andrew Kung Photography is a team of commercial photographers who provide food, product, portrait, and architecture images for Lexington, Louisville, and Cincinnati businesses. They operate both on location and out of their 7000 sq. ft film studio, where they can capture engaging product and personal portraits with perfect lighting and gentle retouching. We especially enjoy their editorial images featuring lawyers, chefs, business owners, and other people who work behind the scenes to make brands happen. Andrew's team has a sharp eye for environmental details that complete the narrative.
Anna and Kevin Thompson are the photographer duo and couple behind Creative Trek Branding. As Lexington commercial photographers, they aim to tell the story of the who, what, and why of businesses using exciting food, product, and branding images. Dance studios, restaurants, CEOs, and marketing firms are a few examples of past collaborators who found immense value from their work. Anna and Kevin's style is very true to life, using gentle colors and dynamic range for a very realistic presentation of people, spaces, and products. In doing so, their photography is broadly appealing and perfect for a wide range of uses, including advertising and social media engagement.
Filmmaker and Lexington commercial photographer Mike Wilkinson has over a decade of experience with still imagery and 15 years of video production experience. His work takes viewers behind the scenes of industrial plants, adventure brands, hikes up the tallest mountains in the world. Mike's photography often has an adventurous lifestyle element to it, thanks to his outdoor focus. Naturally, the surroundings included in his commercial portraits are some of the most expansive and engaging as a result.
As a sculptor turned Lexington commercial photographer, Aaron Conway has been working with the arts for a very long time. His work takes him throughout the Cincinnati, Lexington, and Louisville metro areas, where he showcases people, places, and things from a commercial angle. His previous clients include name brands like Delta Sky Magazine, Duke Energy, and even the Wall Street Journal. Aaron's style consists of both studio work and working on location to feature people and products from behind the scenes. And considering how often commercial shooters specialize in one versus the other, we're amazed by how great he is at both approaches.
Interiors, real estate, and architecture are what Matt Peel has to share with us. His mother, a professional architect, inspired his foray into this genre of commercial photography and nurtured his love for leading lines, shapes, and the play of light in real estate spaces. Matt's talent for presenting areas with even lighting, ideal contrast, and natural viewing angles highlights the infinite possibilities a residential or commercial space has to offer. Each interior design element is artfully presented, from the polish of wood floors to how architectural lines draw your attention across the ceiling.
Brianna Cottrell's decade of commercial studio experience makes her a natural fit into our collection of top Lexington commercial photographers. Her promotional portraits, editorial, and food photography bring to life the people and culinary delights that brands have to offer. And we are huge fans of how Brianna sometimes uses a dark and slightly moodier color palette over the vibrancy often on display in commercial work. It heightens our appreciation of other aspects of her subjects, including textures, form, and highlight tonal shifts.
Few commercial photography partners are as prolific in their coverage as Matt and Kels Malicote. They provide the entire range of photographic possibilities to Lexington businesses. Their portfolio takes us on a deep dive into the subgenres of headshots, corporate events, product work, branding sessions, and much more. The Malicotes artistically present the people and products in ways consistent with the messaging behind their brands through careful composition and background choices. And their flexibility in working both in-studio and on-location ensures they can meet the needs of any creative collaboration you have in mind.

Get together somewhere better
Book thousands of unique spaces directly from local hosts.
Explore Spaces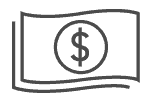 Share your space and start earning
Join thousands of hosts renting their space for meetings, events, and photo shoots.
List Your Space