The 10 Best Commercial Photographers in Lincoln, NE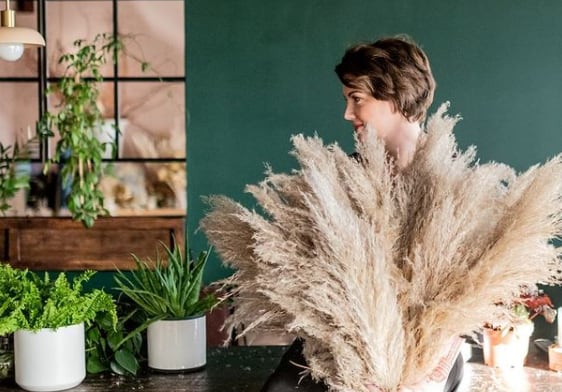 Looking for a Lincoln commercial photographer to partner up with? Then you're likely in need of someone who wears several hats at once. Commercial photographers can shoot portraits, documentary work, products, real estate, and much more. Since they cover such a diverse range of specialties, we've decided to save you time by curating this list of top professionals in the Lincoln area!
While J. L. Scott started as a family photographer, she has since branched out into the commercial, senior, and birth genres. Her degree in Graphics Design makes her a natural fit for the genre, resulting in photos that instantly grab our attention thanks to her eye for complementary colors, lines, and shapes. J. L. Scott's product photography often feels like a fine art presentation. Rather than simply presenting products in a lightbox with no eye for composition, she prefers using props, lighting, and gentle color grading to artfully present them to us.
Commercial photography is one of the most diverse genres of the art form. It encompasses products, food, portraits, brands, and behind-the-scenes shots for busy businesses. Corey Rourke's photography explores all of these genres with a specific focus on telling the story behind people and brands. His editorial and branding photography best uses intimate captures and postures that can carry an entire narrative in a single frame. Corey even manages to tell stories in his studio portraits, guiding his subjects to pose and express themselves in ways that best highlight their individuality for viewers.
Matt Elwood is a Lincoln commercial photographer who has mastered the art of presenting the people behind brands and businesses. His portraits of artists, small business owners, CEOs, and other people are enjoyable because Matt uses dynamic compositions that few photographers can match. He's unafraid to skew the frame or make the most of moody, dramatic lighting to best feature people doing what they love best. We are also big fans of the classic vignetting and ring light catchlights for branding portraits that Matt often employs.
Jess Beck is unusual in that he didn't start with a strong love for photography. Yet by 2017, he'd decided to go all-in, earning a certificate for weddings from the New York Institute of Photography. You may have come across his work in publications like Go Venue Magazine and Elan Vital Magazine. Jess's live concert photography is some of the best we've seen, using expansive wide-angle presentations and a feel for the intensity of these events that are transmitted directly through his images.
Sometimes artists dabble in commercial work while pursuing other styles but not Chad Greene. He focuses exclusively on the commercial genre, bringing 20 years of prior experience to every collaboration he's a part of. His editorial photography, corporate portraiture, event coverage, food, and real estate photography all use natural color, contrast, and lighting to better immerse the viewer in the scene. Chad also has a sense for decisive moments in his event and sports photography, artfully presenting instants that best encapsulate the entire day for viewers to enjoy.
Commercial portrait specialists like Regency Portraits are who you want to turn to present your brand's story in an instantly engaging manner. This way, people gain a favorable first impression and know who and what to expect before they ever meet you in person. To tell business narratives using portraiture, Regency works both in-studio and on location. They can showcase you as a polished studio subject or when actively engaging in the projects that typify your brand. And to meet the diverse needs of their subjects, Regency expertly tailors their color grading and lighting choices to match.
Tracy Hoffman is a Lincoln commercial photographer who specializes in food and beverage photography. Her eye for food styling and presentation means that she brings skills to the table that generalists photographers who dabble in food lack. Examples include her attention to how lighting affects elements like moisture and texture, which angles most strongly portray a given dish, and how to present food portraits that are simultaneously artistic and symbolic. Tracey's photography, therefore, can meet the needs of any collaboration, be it restaurant menu items, social media engagement, advertising photography, or something more.
The commercial photography of Three Pillars Media centers on the medical, industrial, agriculture, and real estate genres. Three Pillars' images to help businesses and brands get the word out regarding their messaging, products, and people. And we especially love their talent for dynamic, wide-angle, and standard compositions that feature the entire scene and how people move throughout it. Paired with their love for saturation and contrast, their photography provides an entire behind-the-scenes window of businesses that's simultaneously informative and engaging.
The name Altitude Motion Media gives you an idea of what this Lincoln commercial photographer has to offer. They shoot real estate images from the ground and provide bird's eye views from above that showcase spaces in exciting new ways. Altitude Motion Media has been working for over 15 years and counting, half of those years as real estate specialists. Their style is vibrant, expansive, and inviting, using natural light and professional retouching to present the infinite potential of residential and commercial spaces fully.
"Enhancing your world from a "Drones Eye View!" is the maxim that Morgan Dorsey of MTD Aerial works with. He has held a passion for aviation and photography his entire life, making him a natural fit for the drone photography genre. And as an FAA Certified drone pilot, he can pilot his drone in places denied to dabbles in the artform, including downtown metropolitan areas. Morgan's knowledge and style are continually in demand with construction, landscape, and real estate companies looking for polished aerial images and 4K video from the skies.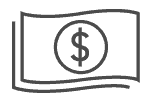 Share your space and start earning
Join thousands of hosts renting their space for meetings, events, and photo shoots.
List Your Space