The 10 Best Commercial Photographers in Long Beach
As part of the heart of the Los Angeles metro area, Long Beach is a prime destination for commercial photographers looking to partner up with major brands and businesses. LA is a cutthroat market, and only images with immediate impact will help companies capture enough attention to attract further interest. That's why the work of these 10 top Long Beach commercial photographers is worth exploring more deeply!
The portrait work of Aaron Jay Young is an exciting and inspiring dive into the commercial, fashion, lifestyle, and fine art aspects of the genre, among others. Most photographers prefer bland yet consistent approaches. Aaron presents people in a dynamic style, using poses exploring how form interacts with the environment and people's natural ways of presenting themselves. And his eye for subdued tonalities ranges from desaturated tones to true monochrome. This allows skin tones, textures, and other elements to carry added weight, keeping color from distracting.
David England is a Long Beach commercial photographer with over 20 years of experience working with Los Angeles residents. His initial foray into the world of photography started with close friends who were getting married. Rather than making them pay for an overpriced shooter, David covered the wedding, uncovering an immense love for the art form in the process. David is now one of the most multitalented commercial photographers, shooting portraits, events, weddings, corporate headshots, and real estate imagery.
Food photography is one of the most impactful commercial photography genres when done right. The talent of photographers like Chenni Wen to use sensory elements like texture, moisture, smell, and flavor purely through the visual medium is second to none. To do so, she favors close-up working distances that heighten our memories of having tasted similar presentations. Chenni also favors neutral colors, slight shadow, and recovered highlights that, taken as a whole, present food naturally. While richer color saturation, contrast, and moody lighting can be appealing, it also makes a dish feel less like something you can reach out and touch with a fork.
Miranda of Blossom Blue Studios uses fine art portrait techniques to highlight the people and emotions behind brands and businesses. Whether you're looking for polished corporate portraits or brand images that present your individuality to the world, she masterfully portrays her subjects in an engaging manner. Miranda's natural, gently guided poses follow classic fine art techniques. And her preference for gentle contrast and saturation heightens our appreciation for subjects and composition over the punchy color grades currently in vogue.
Robie Capps is a Dallas, Texas, and Long Beach commercial photographer who works in both metros, covering architectural, healthcare, lifestyle, and apparel genres. We love how Robie goes bright and bold where others go subdued. His view of the world is solid contrast and rich colors, resulting in an uplifting emotional subtext. This is most strongly evident in his real estate photography, where furniture, interior design elements, and lighting add as much to the scene as architectural lines and the space itself.
Dennis Davis is a Long Beach commercial photographer whose work covers every angle of the genre. His portfolio includes food, industrial images, product, corporate headshots, lifestyle, and architectural photos. Dennis is incredibly talented at bringing to life the people and places behind big businesses, presenting employees as heroes and their engaging industrial and corporate work environments for all to appreciate. With such a wide range of subjects and settings to work with, it's unsurprising that Dennis is also a master of retouching. He uses subdued or vibrant colors, contrast, lighting, and saturation to meet the needs of a given collaboration best.
Corporate events, special events, theater coverage, and other live events image-making focus on Caught In The Moment Photography. Their work is the recipient of several awards and has been in many business publications in the Los Angeles area, including Orange Magazine and South County Magazine. Caught In The Moment is so in demand that they travel to Las Vegas, Chicago, Boston, and other major metro regions needing talented corporate commercial photographers.
Bernadette McKeever is a local working as a Long Beach commercial photographer for over 20 years. Rather than working in a still and sometimes stuffy commercial studio, she finds her way onto helicopters to capture the massive undertakings of the Port of Los Angeles. Her photography gives people an up-close and intimate peek at what goes on behind the scenes of one of the country's largest construction and commercial operations. Her work's adventurous, documentary character is second to none and unique among commercial photographers in the region.
Presenting residential and business spaces in an ideal fashion is what Long Beach RE Photographer does best. In fact, they specifically present photography and cinematic tours using 2D and 3D technology. This photographer team works in Long Beach, Huntington Beach, San Pedro, and other nearby Los Angeles metro areas. We especially love the diverse views presented here, ranging from interior elements and full exterior spreads to aerial presentations using a drone's eye view.
Bill Ryan of White Strobe Photographic is the professional to turn to if your commercial image interests align with the genre's event, portrait, or real estate avenues. Bill has an eye for dynamic architectural elements that give his work immense appeal regardless of which subject. Event subject images include the space while heightening our appreciation for the story on display. And when Bill focuses on just the space itself in his real estate images, his eye for how lines and shape intermix and contrast within the scene has a true fine art quality to it.

Get together somewhere better
Book thousands of unique spaces directly from local hosts.
Explore Spaces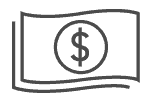 Share your space and start earning
Join thousands of hosts renting their space for meetings, events, and photo shoots.
List Your Space