The 11 Best Commercial Photographers in Melbourne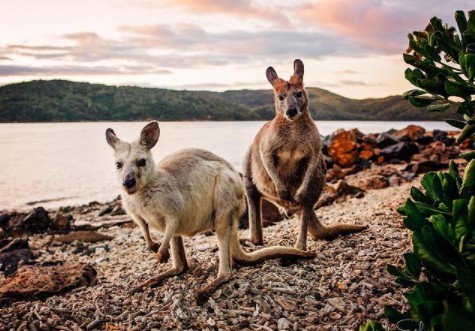 Commercial photography is an arena that has a wide application and interpretation. And sunny Melbourne has many businesses that call this megacity home and a wide range of such photographers, each with specializations and styles to peruse. However, when you are looking for the best Melbourne commercial photographer for your brand or business, it helps to get some context on what each photographer considers their strengths. So let's look at 11 such experts with unique skill sets that rank them among the best in the city.
Wendy Stiles is a Melbourne commercial photographer who believes in shooting pictures for people who care about love, community, humanity, and the planet, as well as her respect for indigenous communities. Her trademark is warm, human, and moving portrait photography of the everyday heroes we see in our day-to-day lives—people who uphold their values one decision at a time. Her engaging, calm nature makes her a favorite among clients, leading to a prolific body of work, not to mention her recent three bronze awards for photography. Working with Stiles is a no-brainer for your ethical business and community. 
Sally Hulse loves food, and she has made that her forte in the arena of commercial photography. This award-winning food and beverage image-maker shows a diverse range of treatments in her photographs, all of which make her food look very delicious. Whether it is the pristine treatment of delicate dishes and desserts or letting fruit and vegetable colors pop, her penchant for bringing out the very things that make a dish attractive leaves us drooling. Hulse's photography makes us reconsider even the vegetables we think we dislike—if she makes them look that good, we wouldn't mind trying a bite. 
Making personal branding her forte, Kyla-Jane Rickard's studio, LifeInLight, shows us the many facets of people, small business owners, and their dreams coming to life. Be it a series of headshots and portraits, or a set of sharp brand photographs, or product and food photography, Rickard dabbles in a bit of everything, making her the perfect pick for someone who wishes to put their business on the map. The personal touch she lends to her photographs endears her to her clients and viewers alike. 
Simply put, Aaron McAuley can be considered a master product and commercial photographer. His bold, colorful product shots, curated Instagram feed, and stunning model portraits make his pictures very attractive. 
Whatever your product is, McAuley is a Melbourne commercial photographer who succeeds in making it look amazing. The best part is how he teases a bit of the sensory experience of the product in his captions or just how enticing his pictures can be. And that makes him one of the best Melbourne commercial photographers out there today. 
Emily Black dabbles in various fields, be it family, nature, weddings, portraits, or branding. Her style has a subtle warmth that comes through no matter what treatment she chooses—be it minimal, black and white, color or sepia, and so on. What would interest potential commercial clients is her interest in fine art photography —where she takes even commercial subjects and contexts and attempts to add a visual depth to them that makes them more powerful. Her artistic approach makes her an unusual but potent pick in the world of visual storytelling.
Heather Felix's Instagram feed looks like a fun marketing showreel. The wide variety of projects she does, as well as the shots she takes, are evident. Heather has a unique approach to reposting her clients' photographs — we know how excellent her work is, and we also see it in use by her clients! She gives us glimpses behind the scenes sometimes, as well as the occasional note on her experience shooting for someone, giving us a live testimonial picture of her being the prolific creative photographer that she is. 
Leah Ladson is a Melbourne commercial photographer who doesn't just click: she teaches, too! Her clients consider a session with her an investment. Promising bold branding photography for her customers, she has a knack for taking the softest colors and treatments and creating a splash with them. An award-winning photographer with several notches in her belt, she also mentors small businesses, and through her photography on Instagram, she has served as an inspiring force. If we were in your shoes, we'd not miss a chance to work with Ladson! 
A natural light photographer, Sally Goodall's wholesome, raw, and natural imagery is a hit in the arena of editorials and business writing. And why not? The imagery she creates has immense potential for storytelling.
Her shots and portraits carry a sense of 80s nostalgia, and when peppered with her quips and quotes, make her pictures an experience in themselves. Her love for beauty in the smallest things comes through in her clicks. Goodall's pictures speak volumes when you need them to—just what you need to reach out and speak to the right audience!
Alex Johanovic photographs at high velocity. His work via FStyle, his website, is centered around a rarely seen commercial niche of automotive photography. Bikes, cars, garages, travel, treks, and every exploration of speed are things he does with his pictures. 
Johanovic makes vehicles look sexy, period. His pictures bring forth a sense of the experience of being on them, with the wind whooshing past and under specific settings, be it a garage, a dirt road, a track, or off-roading. If you're an auto connoisseur looking for a photographer who shares your passion, look no further.
Neiyo, on her website, considers herself to be in the business of joy.  And we can see things through her rosy lens when looking at a plethora of images of people finding joy in various things and situations. From energetic, happening weddings to natural photographs of families enjoying each other's company, of delectable food, goodies, and cookies to memories of happy events, Neiyo captures it all with her incredible artistry. 
Her versatility and the ability to show what you want to see in a picture. It makes her one of the most prolific Melbourne commercial photographers, especially for any foodie business out there looking for a powerful creative partner. 
Jeff Grey is a portrait and headshot photographer from Melbourne whose style lies in a certain understated charm. 
From beautiful personal portraits to lifestyle shots, Grey successfully places the person at the core of the image beautifully—they bring in the color and bring in the interest and dynamism. And he lets his 'photographer's intervention' take a slightly smaller priority, something rare in the commercial photography world, but a style that works in his favor. If you are looking for well-shot, interesting offbeat portraits for yourself or your business, you know who to call! 
The many creative masters of Melbourne have you covered!
The metropolis of Melbourne has such diversity in people and commercial activity that it is no wonder we see so many different options when it comes to photography. Commercial photography has its competitive edge, yet, finding your niche within that is a story in itself. We hope the profiles of these expert commercial photographers will give you an idea of just what you need for your business and who to go for! 

Get together somewhere better
Book thousands of unique spaces directly from local hosts.
Explore Spaces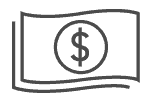 Share your space and start earning
Join thousands of hosts renting their space for meetings, events, and photo shoots.
List Your Space