The 10 Best Commercial Photographers in Miami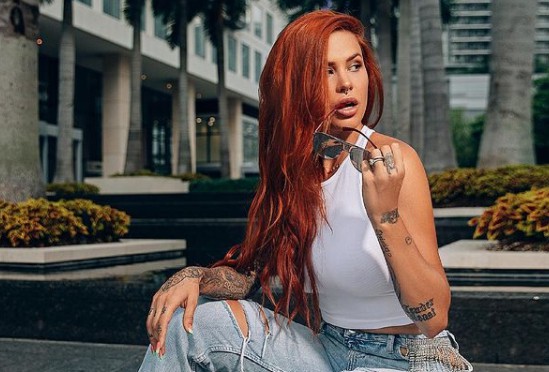 Southern Florida photographers have it made. They enjoy the endless inspiration that tropical colors, the intersection of cultures, and the buzz of life so evident everywhere here, as these Miami commercial photographers will show you! With various specialties from designer jewelry to branding photography, whatever you need, we're sure one of these artists will suit you to a tee.
One peek at Sergey Yusin's portfolio will have you stunned. And just one warning — some of his red hot photos are not totally safe for work, unsurprising once you know he sometimes shoots Playboy covers. Even his tame shots are filled with the sensuality of the tropical sun. He's well known as one of the best in the area, especially if you are a model or agency looking to create a lookbook–his lighting knowledge, creative eye, and top-tier editing makes him a true standout.
Kike Valderrama has over a decade of experience as a Miami commercial photography, and you see his expertise in every shot he takes. With a minimalist aesthetic, he focuses on the subject and their story without adding visual clutter or noise. Expert lighting techniques create exactly the photo he wants, and his experience with lighting means that he can create a fashion shoot even in the middle of the day—no small feat given the harsh shadows of the midday sun. Work with him if you want commercial action photos for your brand or business or if you want a fashion-style shoot for a campaign or magazine.
If you are a watch or jewelry designer and want high-end advertising photos of your work, Frank Castillo is your dream Miami commercial photographer. His endless creativity ensures that you have unique photos for your brand so you can stand out. And, his background in graphic design has sharply honed his eye for composition. Dozens of household name brands have trusted him to produce dynamic photos for them, including Neiman Marcus and Timex, and it's easy to see why—his work is perfect for advertising.
Widely published commercial fashion photographer and creative director Rene Hernandez wows with his finely crafted editorial shoots and lighting mastery. After working as a model for a short time, he developed a passion for the art of photography. He uses his knowledge gleaned during his time in front of the camera to help create a seamless and professional experience for his subjects. His style is high fashion all the way — elegant and sensual with just a bit of quirk to catch the viewer's attention. Definitely a Miami commercial photographer to get to know.
Gasen M Pierre stands out from the pack with his lifestyle fashion and branding shoots. Although everything he shoots looks amazing, including his commercial photography, he is a talented portrait artist. If you want branding shots for your business, look no further. Both his studio and on-location work are stellar. We love his creativity and styling in his shoots — personality and polish in just the right amounts.
With forty years of experience in the advertising photography business, you can bet Kiko Ricote has done it all. He's worked in industrial photography, couples lifestyle shoots, fashion, sport. In fact, you name it, and you can probably find it in his portfolio somewhere done perfectly! His style is ever-evolving with the times and somehow always manages to look current and timeless. Uniting all of his shots is his unending creativity and his desire to cultivate the experience of his viewers.
Naffer Nasif is a multitalented artist who works as a creative director and filmmaker alongside his main passion for photography. He combines elements of each throughout all of his shoots, creating a complete story from beginning to end. Naffer's the kind of photographer to whom you can take a vague idea of what story your brand wants to tell and turn it into a cohesive campaign. His food and product photos are particularly eye-catching — bright colors, shadows to enhance textures, and precise styling add to the visual appeal.
As an excellent still-life photographer, Luis Cano is one in an elite group of Miami commercial photographers for concept portraits and food photos. His work is like a modern take on old masters, with rich lighting and deep contrast. Inspired by every person he meets, he draws from his experience to create portraits that do more than showcase his subject's beauty. They tell a story. His studio work is technically perfect — high definition and exquisitely lit. And his editing elevates a portrait into a delightfully surreal shot.
Matea Michelangeli loves people, and you see that love everywhere in her work—from corporate headshots to event photography to personal branding shots. The human face's variance and interest are on full display here. Her style tends towards the bright and happy. Her style is perfect for shoots set in the Southern Florida sun, adding an extra layer of pizazz to her work. Since people inspire her, she often adds the human touch to her product work, focusing on the functionality and beauty of your item. All of that, together with her eye for composition, you have a formula for sales photos that don't feel like advertising. They simply feel like photos of an ideal life.
This studio is run by identical twin sisters that just so happen to be amazing stylists and photographers. As fashion icons themselves, they know a lot about style. Hence, it seems natural that they would have branched into fashion photography and then used that same knowledge for product photos. Their shots are colorful and creative — bold contrasting colors and complementary products are perfect for those brands looking for a way to stand out. They have a unique aesthetic that's perfect if you look for that extra edge to distinguish your products.

Get together somewhere better
Book thousands of unique spaces directly from local hosts.
Explore Miami Spaces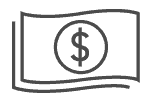 Share your space and start earning
Join thousands of hosts renting their space for meetings, events, and photo shoots.
List Your Space