The 10 Best Commercial Photographers in Nashville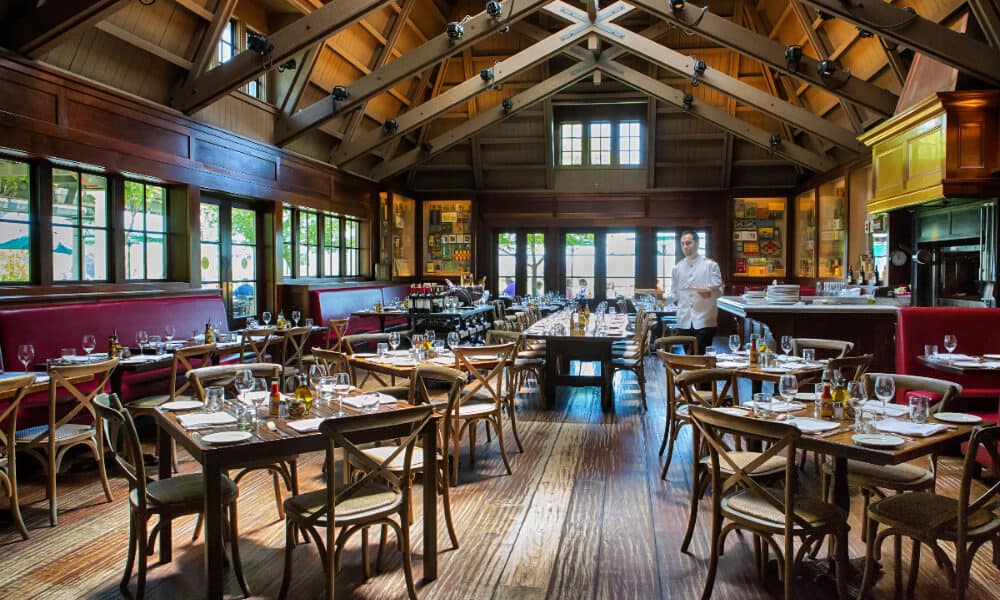 The Athens of the South is a major hotspot for Tennessee locals and businesses looking for creative partners to collaborate with. After all, Nashville is a major city and full of brands looking to help their messaging stand apart from the rest. That's why we've curated this list of the top 10 Nashville commercial photographers to partner with in 2021!
Sheri Oneal is a Nashville commercial photographer who focuses on lifestyle, corporate headshot, travel, construction, and architecture spheres. In doing so, she offers expert food, portraits, and storytelling images that give prospective customers a better idea of what local businesses offer.
Sheri tends to work on location, where the background adds to the compositions on display. For instance, her food photography helps us understand the atmosphere cultivated by the venue. And when crafting commercial portraits, she brings out the individuality and emotion of her clients in a remarkable way!
Looking for a Nashville commercial photographer to craft luxury, brand-oriented images? Look no further than Nicola Harger! Her previous experience with luxury brands extends to the cosmetic, interior design, and apparel avenues, where models portray the artistry and function of products for viewers to appreciate! Nicola's eye for creamy whites and earth tones also plays into her commercial photography's contemporary aesthetic, making it ideal for advertising and editorial purposes. And to best match the needs of a given collaboration, Nicola mixes both film and digital approaches into her photography.
Few Nashville commercial photographers curate lifestyle narratives as well as Amelia Hambrook. Her work centers around the nostalgia and storytelling potential of family-centered photography. She brings in loving parents and excited children for interior design photoshoots that concentrate on how well a design element adds to each lifestyle. Amelia's photography reminds viewers of the joyful innocence of youth. She uses sing soft lighting to ideally portray gentle skin tones while finding pristine catchlights in the eyes of her subjects!
Wedding photography, photojournalism, editorial images … Rebecca Denton has spent years honing her craft even before turning to commercial imagery. She still does these things and includes product and food photography for brands and local publications, like Edible Nashville and Nashville Lifestyle magazines. We love how her food photography goes beyond simple food portraits, exploring the deeper story of where our favorite dishes come from. From farm to table, Rebecca expertly portrays the journey of food in a photojournalistic manner true to her roots.
Conference coverage, special events, and corporate headshots are the specialty of Nashville Corporate Photography. They pride themselves in their ability to partner with your marketing department to create images that best portray your brand's identity and messaging. As a result, their clients include real estate agents, medical professionals, financial service firms, and other brands that need photos that can instantly convey a message!
Lela Gayle is a recent import to Music City, having come from North Carolina to pursue her dream of becoming a professional photographer. And as you can see, she's succeeded admirably! Her work as a commercial photographer focuses on the event, live music, and in-studio product side of the art form, where controlled lighting plays a compelling role in how her photography is received. In her event images, we love seeing how contrasting colors add to the intensity of the moment. While in her product shots, Lela uses directional lighting to add sparkle to the glass and ice that are part of a beverage experience!
Miami, FL and Nashville, TN are the home bases of Amy Mendoza. She provides professional studio commercial imagery for name-brand clients like Nestle, Carnation, and 1 800 Flowers. Since you've likely already seen her photography on a billboard or other advertisement, you will be able to appreciate her ability to bring brand narratives to life through lifestyle and compositional elements. Amy's photography is bold and contrasty, with abundant natural lighting flooding the highlights for a cheerful, celebratory atmosphere. It's a perfect fit for themes like "day at the beach" and "outdoor picnic!"
8. Abigail Bobo
Airbnb, GoDaddy, BMW, and other name brands know that Abigail is THE Nashville commercial photographer to turn to for images with immediate emotional impact. We love her hybrid approach to image-making, using both film and digital as needed to fit a particular mood or theme. Home crafts, country living, making cookies from scratch … The nostalgic quality of her work leaves a smile on your face and invites further exploration of her portfolio. Abigail's eye for subdued tones and flowing highlights further adds to the air of nostalgia as well!
"Photos that elevate your brand and turn customers into raving fans" is the maxim by which Mandy of Reid Brand Photography approaches her image creation. This Nashville commercial photographer focuses on the genre's product, jewelry, food, and interior aspects using a cream, pastel, and earthy palette of tones. Flat lays, studio portraiture, lifestyle narratives … we're pleased to find an abundance of methodologies expertly used by Reid to showcase precisely what each brand promises. And we're especially in love with her interior design style, which departs from the traditional HDR grading plus wide-angle perspective that dominates the industry.
Telling the story of spaces is what Leslie Parrott does best! Because architecture, interior design, and hospitality photography aren't about dull, still-life shots that carry no artistry or emotional impact. Rather, Leslie collaborates with her clients to showcase spaces in a way that immediately transports viewers into the lifestyle and sensory elements that exist to be appreciated well before ever entering a building. She's also a master of color and composition, helping us better appreciate the architectural decisions that go beyond simple form and make each frame feel celebratory in artistic character.

Get together somewhere better
Book thousands of unique spaces directly from local hosts.
Explore Spaces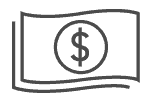 Share your space and start earning
Join thousands of hosts renting their space for meetings, events, and photo shoots.
List Your Space