The 9 Best Commercial Photographers in Phoenix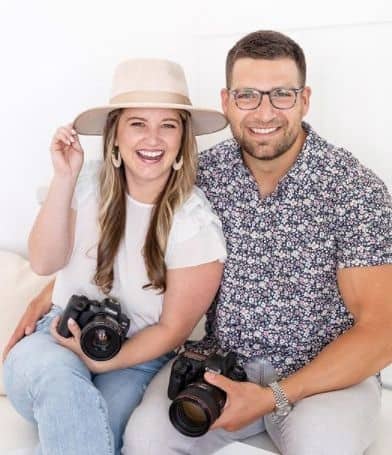 Desert life doesn't have to mean sparse business! If you're experiencing a slump, you should consider a facelift for your brand. Professional images from some of the best Phoenix commercial photographers help customers envision you and your business before they ever set foot in the door. That's why we suggest working with any one of these talented Phoenix photographers!
Few photographers create images that compel so well as Phoenix commercial photographers Erica and Jon Hayes. They run branding sessions that give your business outreach a refresh by clarifying not only the human dimension – you! – but also the message you wish to convey to prospective customers. Their photography is contemporary, with pastel tonalities reminiscent of modern wedding photography for soft skin and bright highlights. The Hayes couple's photography is energetic and emotional, with brilliant smiles from working with such engaged creatives.
Erica Williams' style is modern, with an occasional embrace of deep shadows highlighting complex lighting and adding mood to a concept. We especially enjoy her commercial food photography! Erica has an eye for colors and shapes that emphasize each cookie, pastry, or chili and regularly includes splashes of sprinkles, seasonings, and fruit to tell a baking story in a single image. Through color, texture, and macro-level views, she introduces us to the sensory elements of a dish or beverage and has the viewer tasting and smelling the sweet treat well before we come into contact with it. Erica's eye for backgrounds is also appealing, mixing in plain colored studio backgrounds with kitchen or table backdrops to highlight a dish.
Freelance Phoenix commercial photographer David Blakeman specializes in the genre's people, food, and event angles. When not shooting commercial images, he is also a talented fine art and editorial photographer with an excellent eye for Arizona arts and architecture. As one of the best in the business, some of his satisfied customers include PHOENIX Magazine, The Arizona Restaurant Association, and Grand Canyon University. They come for David thanks to his spacious, clean, contemporary style that leaves lots of space throughout the frame for isolation through color and a tidy character. We see this throughout his people and food images, and it gives David's image a pleasing signature that stands out from the busier work of other photographers.
After finally giving up the security but boredom of a desk job and opting to follow her dreams of storytelling through art, Rachel Smak has built her brand over the course of a decade into one of the best in the Phoenix metro! Her work helps inspired yet uncertain small business owners flourish through her expertise in creating visual solutions with an immediate impact. Rachel's photography has a lovely desaturated character, often including a matte profile and significant shadows or vignetting to give it a mood perfectly suited to a magazine or website! Her artistic vibe goes above and beyond branding to include her fine art vision in the process!
Great products need great photos to convey what they have to offer prospective clients. Hannah Israelsen understands this simple truth, and as a talented natural light photographer, she can elevate your brand considerably! Hannah explains the importance of impactful photos best in her own words: "Nothing can elevate the appearance and credibility of your brand as quickly as beautifully styled, well-lit, high-resolution images will. As a professional commercial photographer, it's my privilege to witness businesses experience tremendous growth as a result of the professional, on-brand photography I create for them." Her images have a polished character, with relatively few elements within the frame and colors ranging from natural to vibrant, contrasting beautifully with her marble and studio backgrounds.
Lynelle Lillian's expertise as a commercial branding photographer explores several genres, from providing images for newborn photographers to documenting the work of talented food bloggers! In all cases, Lynelle uses a beautiful personal style exemplified by gentle transitions in focus and a subtly pastel tonality. It's a style we see more frequently in wedding and portraiture photography, however, Lynelle uses it masterfully even in her food photography. She is also an expert at taking the lead in ensuring you're happy with the final results. From concept to outfits, Lynelle collaborates with you the entire way to ensure your shoot is a complete success!
Blur Lifestyle & Branding is the collaboration of four Phoenix creatives with an eye for commercial work. They partner with local business owners, small and large, to increase their social media standing and refine the message their brand conveys to the wider audience. Blur is one of the few agencies that provide photography, video, and social media management, all of which contribute to the success of a business in distinct ways. Their combined skill set also includes copywriting, graphic design, and branding strategy!
From commercial interiors to food photography, Stephanie of Life Created partners with designers, entrepreneurs, bloggers, and even other photographers to refine the "what" of your unique brand. Her natural light style is perfect for highlighting the work of fellow artists — homestead life, handmade crafts, and minimalist projects are some of her personal favorite collaborations to be a part of because they touch upon her own interests. These influences all show up in her work through close-up food images with clean, minimalist compositions and color palettes that stand out from the busier work of other artists!
From still life and studio work to fine art images, Phoenix commercial photographer Rick Gayle channels his love of creatively directing light by working on food and product collaborations with metro businesses. Ever since age 12, he's explored how light illuminates, emphasizes, and can be channeled for greater effect. In Rick's own words: " Light is all a photographer ultimately has control over, and the way he molds its qualities helps define objects and tell stories. For me, that is and always will be my venue for exploration and excitement. I'm the guy at the table in a nice restaurant using the napkin to reflect the candlelight into the wine glass." Small wonder his portfolio is one of the more diverse in terms of how light interacts with subjects! Rick's nuanced vision for light makes him a top creative to work with, from deeper shadowy tones that add mood or emotion to bright, airy styles that are more upbeat. Rick's nuanced vision for light makes him a top creative to work with!

Get together somewhere better
Book thousands of unique spaces directly from local hosts.
Explore Spaces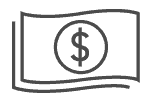 Share your space and start earning
Join thousands of hosts renting their space for meetings, events, and photo shoots.
List Your Space