The 9 Best Commercial Photographers in Portland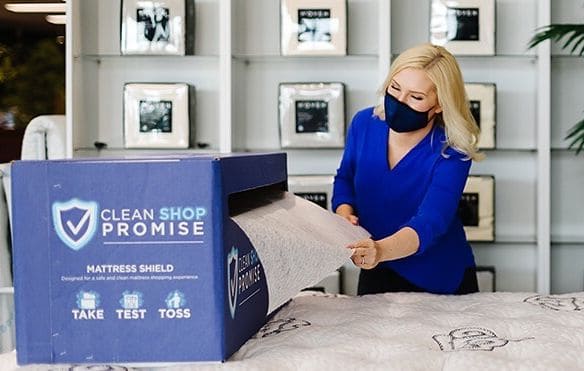 The City of Roses is known for hipster bars, coffee shops, local restaurants, and other small businesses found nowhere else in the country. Such a thriving local scene takes some talented commercial photographers to help these businesses reach prospective customers. That's why we've taken the time to find the 9 best Portland commercial photographers for you to partner up with!
Looking to photograph your small business or brand? Erin Fortin is a Portland commercial photographer specializing in images that highlight the best of what your brand can offer clients. Her customized projects generate content for websites, social media, and advertising material. From food to fitness brands, Erin provides not only her own expertise but does further market research into the specifics of your industry to find the ideal collaborative strategy! Erin's contemporary style is modern yet classy and perfectly tailored to her commercial photography projects.
Illinois transplant Adrien King is a self-taught photographer who found his inspiration for commercial photography upon moving to Portland, Oregon. His images have a strong artistic element that many photographers find difficult to balance with the exacting requirements of commercial photography. But Adrien does so in a way that contributes to his appeal! The occasional matte and desaturated color cast also solidify his personal style, so prospective clients know exactly what to expect from him. Adrien best sums up his creative philosophy thusly: "For me, photography isn't just an art form but a way to communicate, to express, and to share impactful stories. Now I use my camera to help brands speak their truth."
As an editorial fashion, wedding, and commercial photographer, Rebecca Rizzo's portfolio shows that she has an immense talent for finding authentic self-expression in her subjects. Paired with her eye for color and storytelling backgrounds, there's no concept or brand she can't convey in a single image! We were also impressed with her dazzling food photography displays. Her attention to complementary and contrasting images allows viewers to really savor the sensual and emotional elements punchy food images can convey. From kale growing on the farm to hors d'oeuvres ready for sampling, she's an expert in helping the cream of the Portland restaurant scene reach customers through the visual medium!
After stepping into the world of photography at age 12 and nursing a 20-year photography hobby, Portland commercial photographer Katie Svobodina has spent the last decade building her brand for local businesses. Katie's product and commercial images highlight the product for purchase and how thrilling or relaxing it is to consume them. From caramel tasting to juice being poured, Katie regularly includes an active component along with the product shot that adds a story element and makes it easier to imagine partaking of the product in question. Her style is a departure from the vivid, often vibrantly lit style that exemplifies modern commercial work. Instead, Katie's images are often subdued in color and exposure with an embrace of deep shadows that add mystery and mood!
Formerly Californian and now an Oregonian, Portland commercial photographer, Lissa Hahn runs one of the region's top food, brand, and lifestyle photography businesses. Some of her satisfied customers include local and national brands like Nestle, Hipcooks, and AT&T. Cookbooks also regularly reach out to Lissa for illustrations and styling for photography! Her work is intimate in character, bringing our noses right up to the tableside and sniffing the final dish. The bright highlights and cheerful colors are contemporary in character and pair perfectly with the fruit and vegetable-filled offerings she shoots. If you're looking for a creative also to highlight the story of how your brand sources its produce, her Farm To Table series is well worth a look!
Product photography and content creation are the focus of Portland commercial photographer Kelsey Curtis, emphasizing the food and beverage world. One Haus's clientele includes Nike, Steven Smith Teamaker, and Olipop. When working with brands, she not only includes arrangements and free-standing product shots but adds an active element of pouring or preparation. This heightens anticipation and has us imagining along for added emotional and sensory cues! We especially love Kelsey's bright whites and pastel to desaturated color palette that's reminiscent of modern wedding photography. Her color style gives her work an additional signature for clients looking for a photographer with a clear creative vision in mind!
Katie Hickenbottom's product photography is a major portion of her work, emphasizing beauty, food, and beverage images. Her work is mostly done in studio for perfect lighting control and enabling flattering compositions that showcase the best elements of a dish or packaging. Katie's attention to background elements is also noteworthy, especially in her food images! Textured plates, marble countertops, and patterned napkins create festive, homey, or contemporary atmospheres as needed for each collaboration.
Images From Amy has been recognized for several awards, including the 2019 POP Winner for Best Product Photographer and the 2018 POP Winner for Best Family Photographer. We attribute her success to the artistic angle she employs that highlights color and form in addition to the simple beauty or appeal of a person or product. Her product arrangements are even more appealing when she invokes the simple beauty of collected spheres or triangular backgrounds that emphasize subject orientations. Amy's decade of photography experience has matured in a way unique among PDX photographers and is well worth a look!
Electric Beauty Pro's branding photography really caught our attention! Working with cosmetologists, wellness clinicians, and other Portland beauty professionals, Electric Beauty collaborates to create visual media that highlights the best of your brand. Studio product photography is also available with an emphasis on esthetic tools. Electric Beauty Pro works both in studio and on location to capture portraits that best highlight the brains and beauty behind each Portland brand and help businesses find optimal outreach strategies.

Get together somewhere better
Book thousands of unique spaces directly from local hosts.
Explore Spaces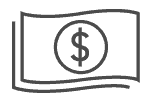 Share your space and start earning
Join thousands of hosts renting their space for meetings, events, and photo shoots.
List Your Space