The 10 Best Commercial Photographers in Salt Lake City
Commercial photography is one of the most diverse genres of visual media around! It covers products, food, editorials, portraiture, cars, and so much more. Since sorting through such busy portfolios can feel a little overwhelming, we've decided to do precisely this for you! So let's take a look at the work of the top 10 Salt Lake City commercial photographers together.
In the commercial photography world, we often find creatives who aim for the quantity of genres over quality. But Chad Kirkland, a Salt Lake City commercial photographer, really impresses us with how different his approach is. In his own words: "Human connection is at the core of what I do … From intimate editorial pieces to large-scale commercial projects, at the heart of my work is the hope that everyone feels valued." This is quite a bold claim, yet when you study his work, you can see the truth of it. His work features subjects in storytelling settings that both fulfill our desire to understand them and leave us wanting to learn more!
Jesse Coss is a professional photographer and lover of the great outdoors. Originally from New York, the mountains of Utah were a better fit for him, where snowboarding and biking opportunities abound. We see this fusing of passions in his photography as well. Jesse often partners with outdoor apparel and product markets to craft images that convey entire lifestyle narratives. His work has a playfulness to it because his product shots go above and beyond mere representational photography. Jesse also works regularly on location with people to help people understand the who, what, where, and why of Utah businesses!
The work of Salt Lake City commercial photographer Derek Israelsen focuses on the product, editorial, aerial, and outdoor aspects of the genre. He's familiar with both location and in-studio approaches, using well-controlled lighting to bring out subtle skin tones and details in both models and products. And when working on location for agricultural commercial imagery, Derek uses wide, storytelling perspectives that give viewers a better sense of what working on a farm is like. Not only in terms of the work but the emotional, often nostalgic qualities of the scene itself.
The work of Michael Kunde is truly fantastic in its diversity and technique. Even for a Salt Lake City commercial photographer, he takes us on an intriguing journey across the business space. He counts international name brands like Adobe, Shell, and Westminster College as previous partners. Yet his work feels as explorational and artistic as that of any fine art photographer. Michael is a self-professed wanderer who refuses to sit still. Therefore, his portfolio takes us beyond the SLC metro to SE Asia, Europe, and other places where he has a chance to work both professionally and in personal passion projects!
Melissa Kelsey fluently speaks the language of composition and design through the visual medium. As an art school graduate, architecture enthusiast, and former interior designer, we can see this attention to space, lines, and emotion manifest in her photography. Melissa favors sweeping yet highly intentional presentations of homes, business spaces, and interior design elements from classic and surprising perspectives. Views from above, tight compositions for interior spaces, and other ways of shaking the wide-angle paradigm of architecture photography are always appreciated by us.
Vargo Photography, run by master creative Steven Vargo, fully understands the technical expertise that commercial photography demands. He sees his work as compressing the 3D into a 2D rendering that truthfully represents what's on display, a challenge for anyone working in the visual space! Yet, he does so nicely and with an eye for rich contrast and saturated colors that make the hues as much a part of the composition as the subject's form. Steven's commercial photography includes products, lifestyle portraits, car images, corporate headshots, and more!
Maggie Yahvah is a Salt Lake City commercial photographer who works within e-commerce, brand lifestyle, and stylized product spaces. This covers most of what product photography has to offer, featuring ideally presented items and lifestyle stories that show how we're meant to use them. We also love her eye for whites, pastel hues, and earth tones, giving her work a warm character. It's a contemporary flavor that's ideal for the majority of modern product photography collaborations!
Phillip Istomin is another Salt Lake City commercial photographer who proves that artistry can coexist with the demands of business clients. As he describes his style: "My favorite images beg the question instead of providing you with a simple answer. They stay with you." We see this approach regularly, often left wondering more about the story and emotional qualities on display. Phillip is unafraid of using composition, expressions, and lighting in ways that stand strongly apart from what's considered standard in commercial imaging!
Michelle Lee has a highly mature style that's standardized across her commercial images and her wedding, portrait, and lifestyle photography as well. She favors white and cream tones as a backdrop, with desaturated or earth tones that allow form and texture to carry greater visual weight. Her style is minimalistic and contemporary in character, making it a perfect match for interior design and food collaborations!
While Tori Hurtado has a wide range of projects featured in her portfolio, it's the fashion and cosmetic space that is most strongly represented. She's familiar with indoor studio space and outdoor lifestyle fashion shoots with local models. We're a fan of the more subdued lighting Tori prefers using in both environments! It gives her photography a unique mood that stands strongly apart from the bright highlights and punchy colors favored by most commercial photographers.

Get together somewhere better
Book thousands of unique spaces directly from local hosts.
Explore Spaces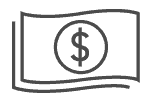 Share your space and start earning
Join thousands of hosts renting their space for meetings, events, and photo shoots.
List Your Space