The 9 Best Commercial Photographers in San Diego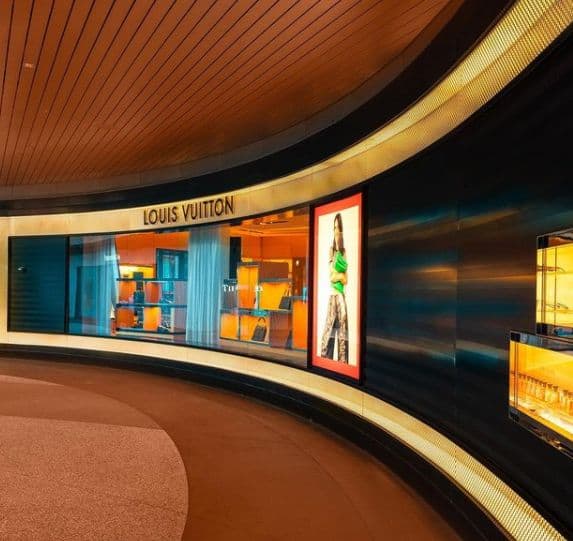 Southern California businesses have to work hard to stand out in a sea of competitors! By partnering with some of the nation's most talented creatives, brands can elevate themselves through food, product, branding, and journalistic images that engage viewers from the first frame. That's why we think you should get to know the 9 best San Diego commercial photographers of 2021! 
San Diego commercial photographer Val Dostalek helps business spaces look their best for renters, buyers, and entrepreneurs looking for their forever homes! As one of the best in the genre, he works not only the SoCal region but the rest of the US and even Europe. Val has a masterful eye for lines and light that helps him show the connections between buildings and their environment in ways that encourage interest in viewers.
Val uses natural fields of view that are wide without feeling artificially expansive or edited. From hotels to chain restaurants, his style is in high demand. Some of his satisfied clients include Sotheby's International Realty, the San Diego Symphony, and Google!
Food, people, and products are what Skip O'Donnell spends most of his time photographing. Punchy advertisements, artistic spreads of ingredients, and desirable items against studio backgrounds fill his portfolio and show just what a specialist commercial photographer has to offer! Many of Skip's images are also shot on location and include models that create engaging, story-telling photographs. Not only do these add additional emotional elements, but they also highlight Skip's talent for giving directions and finding visual expressions that best highlight what your unique brand has to offer! He also has an eye for complementary and contrasting colors that gives his images extra weight.
With their emphasis on the food, branding, and lifestyle genres, Crave Imagery is a particularly well-named San Diego studio that seeks to capture compelling, creative photographs for local businesses. Crave covers a tremendously diverse angle of the commercial world, such as portraits for entrepreneurs looking to better convey what their personal brand offers! Another project of theirs might be food photography for the newest sushi bar in town. And after that, an industrial lab may hire them for environmental portraits that tell a behind-the-scenes story about their company. In each case, Crave Imagery is up to the task and weaves visual narratives with a fluency few photographers can match!
Advertising, instructional, e-commerce, products, and food are some of the avenues Nesli Hun covers as a San Diego commercial photographer. Some of Nesli's satisfied clientele include local and national brands like Diamonds Forever, Just Love Me Jewelry, and Behr Labs! They hire her because she asks precisely the right questions when contemplating how to showcase your brand. She is also particularly well aware of how important tapping into emotional and sensory elements is when engaging potential consumers. In her own words: "Advertising photography is about telling a story about the product and creating a visual memory for consumers." 
As digital storytellers and "inspiration activists," San Diego creative agency Hive Media seeks to attract your target audience regardless of the platform and increase engagement with your brand. With thousands of satisfied clients backing their expertise, they not only create the final imagery but offer marketing strategies that ensure your business is geared for success! 
Hive Media's diverse talents cover every niche of the commercial world. If you're looking for real estate commercial images with a bit of extra zest, Hive Media can bring out the best in skies, textures, and find drone's eye views for your property. Their studio is also outfitted for product and food photography with props to match any creative concept! As a full-service digital media agency, there's no one else like them in the area.
As a generalist photographer, Valentina Deneken covers families, weddings, portraits, food, products, and even video and graphic design. However, it's rare to find a generalist with the skill of a specialist in each of these genres! Her food and product photography really caught our eye with its shadow-filled moody atmosphere and love of contrasting colors. Valentina has a great eye for background details, intentionally choosing marble, wood, and other backgrounds that emphasize colors, textures, and forms within the frame. She frequently chooses overhead compositions that explore shape and form for an artistic still-life take on the commercial world of food!
Lucas Barbieri has been interested in art and photography for long years before he channeled his efforts towards becoming a San Diego commercial photographer. Not only did architecture run in the family but he spent his school years studying design. Product design, branding, and advertising was his niche until recent years where Lucas realized that photography offered a more direct expression of how to tell the story of brands struggling to find their voice. 
Lucas's formal training serves him well, and he describes his philosophy best in his own words: "In photography, understanding artistic visual elements is highly important…Knowing how to use composition, shapes, negative space, color, hierarchy, light, and visual communication is my advantage to truly accomplish visual goals." From food to products, we see the interplay of shapes, lines, and colors that make up the foundations of his art!
San Diego native Jesse Sutton combines his formal training with innate creative talent. After studying and receiving a BA in Photography and holding prior work as a photography assistant in San Francisco, Jesse eventually moved back to his hometown to start a successful commercial photography studio. Looking at Jesse's work, particularly his product and advertising images, we see an energy and boldness likely related to his love of music. His images rarely feel static. Instead, we see flowing colors, liquids, angles that suggest motion, and other energetic elements that are hallmarks of his personal style! And these contrast strongly with the still lifestyle product images he takes on occasion – we feel that this contrast only heightens the appeal of his portfolio!
Looking for a personal brand photographer to help get the story of your business out from the first frame? Consider working with Lea Prokopowicz! She empowers female entrepreneurs and business owners by finding authentic expressions alongside their products, in their workshops, and telling their stories for the world to see. Optimism, energy, and passion are what Lea seeks to capture, and she does so masterfully!


Get together somewhere better
Book thousands of unique spaces directly from local hosts.
Explore Spaces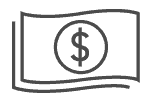 Share your space and start earning
Join thousands of hosts renting their space for meetings, events, and photo shoots.
List Your Space