The 12 Best Commercial Photographers in San Francisco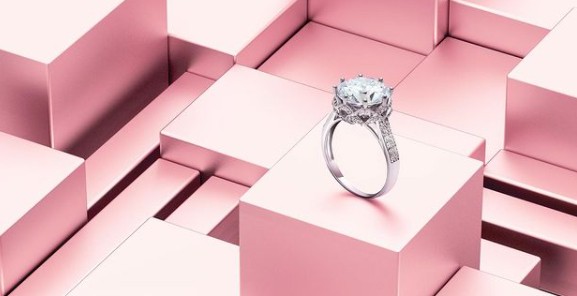 Thriving brands have a lot of photography needs, from social media content to website and advertising images. Polished, high-quality photos communicate professionalism, and they can tell a brand's story — whether that brand is a business, non-profit organization, or individual. The best San Francisco commercial photographers also bring a higher professional standard to the services they provide. This town — our hometown, by the way! — is full of unique creative pros, so check out 12 of the best.
Pratik Parulekar is, simply put, one of the finest product photographers in the country. His work is absolutely stunning, and this comes as no surprise given he has worked to photograph some of the world's most popular brands and their products. His work speaks for him — bold, powerful, colorful images and compositions that make expert use of geometry and patterns. His flat lays are second to none.
We firmly believe someone who can photograph and art-direct such compositions would be an incredible pick for your business. So if you're looking for someone to propel your products into the limelight, Parulekar is your man.
Zinah prides herself on being a creative for creatives — her photographs are filled with "lotsa color and lotsa happy," in her own words. Most of her work tends towards portraiture, whether it's for individuals or for branding purposes.
It's eye-popping, energetic, and fun, making her a valuable ally for any brand that wants to depict itself as stylish and edgy.
Mark Sandstorm specializes in music industry portraiture, and his work is stylish, bold, and attention-grabbing. Every shot is a winner, whether he's utilizing black and white, or color, soft treatments, or special effects.
Sandstorm has photographed Grammy-award-winning musicians for branding efforts, social media, and much more, and these are far more than simple headshots — they communicate an artist's style and personality. All of this makes Mark Sandstorm a valuable ally to any musician looking to take their career to the next level. 
It isn't often that you can find a photographer who can read the artistic intentions of other creatives and depict them beautifully. In Jean Bai's case, we feel she displays just that capability to find the architect or interior designer's vision and showcase it in her photographs faithfully and authentically.
From elegant compositions to effective use of natural light, Bai's photographs celebrate a brand new space and the architect who designed them. 
Drew Bird refers to himself as a "creative storyteller," and you'll see that narrative quality the moment you check out his work. Bird specializes in commercial, editorial, lifestyle, and portrait work for brands and agencies across the globe but remains based in San Francisco.
We're especially fond of his outdoors photos, which capture the tremendous beauty of nature with a keen eye for both the art of the photograph as well as the creative needs of the brand he's working with. 
San Francisco commercial photographers like Tyler Chartier nail that slick, polished lifestyle look that's perfect for advertisements, website imagery, and so much more.
He's also one of the finest architectural photographers in California, which is its own discipline with its own technical and creative challenges. If you need to shoot in a studio instead of on-location, Chartier and his team have you covered in their stylish West Petaluma space. 
Anita Barcsa brings a lifestyle photography vibe to her broader body of commercial work, and we love it. She's also carved out quite a niche for herself in the world of corporate portraits. Most companies will need high-quality portraits of their leaders at some point, be it for ads or their website, and Barcsa knocks them out of the park.
She manages to portray their sense of capability and dominance as industry stalwarts and their charisma. If there is a photographer a business leader can count on to showcase their strengths well, it is Anita Barcsa. 
We'll say it straight — Katie Monroe is an expert at making your brand look incredibly alluring! We honestly had a hard time selecting a favorite among her photographs. Encompassing a wide range of areas from headshots and portraiture to product photography, architectural work, and even food photography, Monroe's attention to composition, rich color, and detail make a solid impact in her photography.
She's one of the most adaptable all-around talents on this list of the best San Francisco commercial photographers. And no matter what she's asked to do, the end product will come out fresh and beautiful. 
Remember those gorgeous interior photographs that you clipped out of popular magazines to add to your vision board? Some of those pictures may have come from Brad Knipstein's body of work.
Knipstein has a knack for making any space look amazing, filled with light, color, and well-arranged furniture pieces. His muscle isn't limited to architectural photography, though — his range of food photography is equally stunning.
Jen Frase's specialty seems to be clean, beautifully lit product photographs that showcase items in real-world surroundings. Elegant compositions, clean imagery, and soft and airy colors give her product photos an approachability that we love. She also treats food and drinks with the same comfortable lifestyle-y vibe, giving it all an intimate, inviting feel.
If your business and products speak the same language, Frase is one of the best San Francisco commercial photographers to call. 
If there's something we are sure is a sign of expertise, it is the wealth of commercial work under Kathleen Sheffer's belt. Having covered major brands, events, and spaces, as well as stunning product, food, and lifestyle photographs, we have no doubt that Sheffer is one of the finest San Francisco commercial photographers today. From clean lines and clear compositions to rich color and layering, Sheffer uses less to say more.
Even her images of events and spaces have a quality that makes it hard to believe they were not spontaneous. Her lens paints the picture of a lifestyle that her brands love portraying. So if you are a business owner waiting to introduce your dream business or event to the world, Sheffer is a great choice.
Through her photography outfit, September Days, Laura Reoch photographs people who live for their business. Very often, this isn't suit-and-tie individuals who are at the helm of a large board, but rather, homegrown businesses, enterprises, and the product of a few people's dreams looking to grow and make their mark.
This is brand photography at its finest. Reoch's down-to-the-earth approach helps her bring this aspect out into her photographs, representing an enterprising spirit at its best. Whether it is your business, your ideas, or yourself, we feel you deserve a session with Reoch. 
Innovation in sunny Frisco
Commercial photography is such a broad field to specialize in, as those who enter the field have an array of niches to pick from and earn their name in. With this list, we've attempted to cover expert photographers who do good work across several niches.
So no matter your field, there's a San Francisco commercial photographer in here who's the perfect match for you. Look beyond, as well! San Francisco is overflowing with amazing creative talent, and it's a joy to just peruse portfolios and imagine what these dynamite photographers can bring to your project.

Get together somewhere better
Book thousands of unique spaces directly from local hosts.
Explore Spaces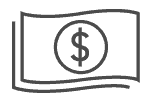 Share your space and start earning
Join thousands of hosts renting their space for meetings, events, and photo shoots.
List Your Space