The 9 Best Event Photographers in Bakersfield, CA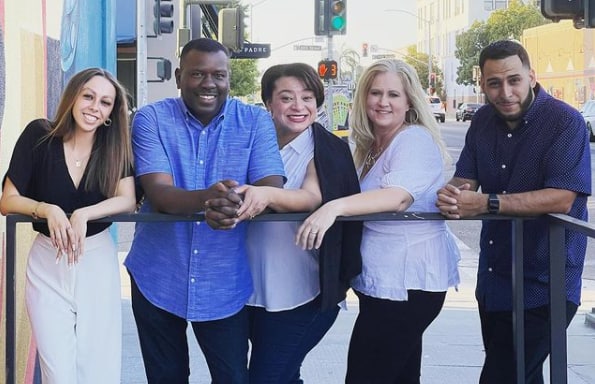 Bakersfield businesses and locals looking for documentation of special days are lucky! The region is home to some of the finest event photographers in the nation. Each of these top Bakersfield event photographers has a diverse portfolio, with experience in weddings, corporate gatherings, quinceañeras, birthdays, maternities, and other once-in-a-lifetime moments. So why not consider working with one of these talented local creatives this year?
Folks looking for top Bakersfield event photographers will be hard-pressed to find a better duo than Lettratto Photo & Video. As a husband and wife photography crew, they share a complementary working style that allows them to capture an event from various angles fully. Weddings, corporate events, restaurants, birthdays … each event series in their portfolio showcases not only the flow of the day but the venue, guest interactions, and portraits of people enjoying themselves. The entire story is told professionally, with expert use of ambient lighting and very natural color grading!
2. m.Isabel Photography
m.Isabel is another Bakersfield event photographer whose work caught our attention. Her focus is on family and life milestones, including weddings, quinceañeras, maternities, senior graduations, and newborn cake smash sessions. Her style is warm and intimate. She prefers close compositions that include just enough background to give context while keeping our attention on m.Isabel's cheerful subjects! A slight pastel color grade also gives her photography a contemporary flavor that's especially well suited for weddings, where emotions run high!
Photos of concerts, weddings, and commercial events are what Alicja and Scout share with you. Their 17 years of combined experience have resulted in a collection of fantastic shots. They emphasize the energy and atmosphere of the place and occasion. We especially love the diversity of grading styles they employ to fit the event in question best. The high contrast color and monochrome profile they use for their concert photography is a classic fit for the music scene. And for weddings, a cheerfully warm style with radiant highlights enhances the mood of the day. Such a thoughtful approach to event photography elevates their work to fine art, in our view!
Richard Hartog is an experienced event photographer with a decade of experience with the Los Angeles Times and The Outlook/DailyBreeze newspapers. He's professionally covered sports, entertainment, feature, and major national and international news. He now serves L.A. and central California as an event photographer, with a portfolio showcasing music, weddings, birthdays, corporate events, and celebrity gatherings. Richard has a real talent for moving in and among people without making them uncomfortable in front of his camera. His close-up working distances give his photography an intimacy that helps immerse the viewer into the day's event, expressions, and emotions.
Luis Santoyo, portrait, family, lifestyle, and Bakersfield event photographer, is an artist with a distinct, mature style we think you'll enjoy. He has over a decade of experience crafting images that contain entire narratives in just a single frame. Luis always seeks to showcase as much of your individuality as possible in the best lifestyle manner. His sporting event photography includes this emphasis, finding moments in time that convey the power and energy on the court or field. Where other photographers go bright, Luis prefers a more subdued, matte profile that coaxes viewers to pay more attention to shadow and form!
Special events like senior graduations, weddings, and holiday-themed photoshoots are just a few of the things Hall Photography shares with us. We love how this Bakersfield event photographer brings her portraiture skills to the event world. Hall Photography uses gently guided poses to tease out the expressions and emotions that best convey what a particular day means to the individuals or couples she is working with. And her style, filled with glowing natural light and nicely balanced saturation, adds to the joy on display in each image!
California and Oregon are the regions Sierra Brook works within, serving up fine art quality wedding, family, and newborn imagery beyond simple documentation. Sierra's style is distinctly warm in color, shifting towards yellow, oranges, and red tones. This warm shift plays especially well with the outdoor settings she prefers and the pastel and white color scheme favored by wedding planners! Completing the package is her desire to craft images that carry lifestyle narratives while showcasing the individuality of her subject's choices in apparel, poses, and even tattoos!
Looking for a photographer for your next quinceañera, wedding, graduation, corporate gathering, or other important events? Ivan Hundric has years of experience with all of the above! He's one of the more talented photographers when it comes to proper illumination, using direct and off-camera flash to craft precisely the right mood for a particular subject. He considers every aspect of an image, using fast apertures to blur a portrait when it's appropriate to do so, rather than continually. And then including background details when it adds to the story of a particular person or event.
GNC Photo and Video, run by Gerardo Nieves, specializes in quinceañeras and weddings for Bakersfield clients! Quinceañeras are the celebration of the 15th birthday in the Latin American community, and it takes a photographer familiar with the themes, apparel, and culture to best present these girls. Partnered with Maria's Bridal Shop, GNC is a full-service business providing apparel and birthday documentation. Classic posed portraiture is where Geraldo shines, using ideal flash and natural light combinations to bring out gentle highlights in skin tones. And the colors found in dresses and tuxedos have just the right amount of saturation to catch one's attention and have you smiling along with the subjects.

Get together somewhere better
Book thousands of unique spaces directly from local hosts.
Explore Spaces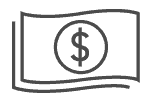 Share your space and start earning
Join thousands of hosts renting their space for meetings, events, and photo shoots.
List Your Space