The 9 Best Event Photographers in Boise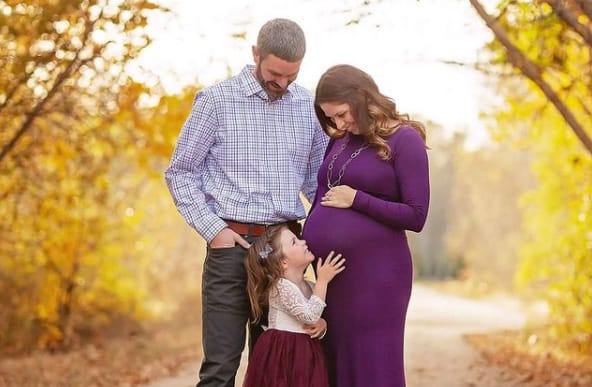 The City of Trees is both the capital and most populous city in Idaho, a region known for its friendly people and diverse landscapes. And local businesses and clients in this little-big city constantly need creatives to document their events and lives as they move about. Small wonder the Boise event photographers we've curated for this list are some of the finest in the country. Take a look and let us know if you agree!
Jenni of Cutting Edge Photography is an immensely talented self-taught photographer specializing in portraits, events, couples, and family images for Boise residents. Her event experience includes maternities, birthdays, senior photo shoots, and other unrepeatable life milestones for families! Given the intimacy of each experience, Jenni uses close-up working distances, and storytelling props like apparel or cake smashes to heighten the celebratory emotions on display. We also love her natural color grading style. It uses calm contrast and exposure to keep composition and expressions on center stage!
As a Boise event photographer, Pro Image Event Photography stands ready to meet the region's wedding, fashion, corporate event, and sports needs! Robert Allen is the lead photographer and founder of the business and started providing family and event images for locals in the 1990's. Robert's quality and experience have led his work to be published in the Idaho Business Review's Corporate Event Planner's Guide and the Idaho Statesman newspaper, among other places. And if you're looking for expert sports coverage, the energetic and intimate perspectives from the sidelines that fill his portfolio are hard to match!
Whether Brenda is working for a wedding, concert, or party event, her love of connections, communication, and emotion informs her style. Leap Photography was founded in 2004, but her love of photography goes back much further, starting with an eager 10-year-old exploring the world of photography at her local 4H club. Brenda later graduated with a B.A. in photography from Montana State University. She then dove into professional photography by working for magazines, newspapers, and photo labs. Her lifelong exploration into all that photography offers informs how Brenda presents the people in front of her lens. Her mixture of gently guided poses and candid captures of the day's events gives her work a completeness that Boise event photographers who focus solely on one or the other often lack.
While Taylor Johnson's exploration of the world of professional photography is fairly recent, her rise into the world of top Boise event photographers is undeniable. Weddings are the majority of her event work, but Taylor also works for clients who have dances, maternity, and other events that need a fine art perspective. And by fine art, we mean attention to decisive, emotional moments that can carry an entire storyline in just a single frame. Taylor is also an engagement photographer, featuring the first event in a series of moments that leads to matrimony. Her images have an adventurous elopement quality that includes departures out into the diverse landscapes of Idaho!
Sara Heiselt is a Boise event photographer and soon-to-be college graduate. She studies business marketing and fine arts with a concentration in photography. She's learning precisely the right skill sets a thriving business requires and has already become a Boise photographer of choice for senior graduations and other teenage to adult moments of transition. We love the contemporary color grade Sara prefers, with deep contrast between shadows and color and desaturated tones for a unique character. Live music captures are also becoming an important part of the work she does!
The work of Todd Nichols has been recognized by The Knot 5 Star Weddings and published in Architectural Digest LA and Rocky Mountain Bride. He's a Boise event photographer with a polished touch that you'd expect with such experience. Todd prefers a mixture of natural and flash techniques that make the best use of the scene to highlight his wedding and senior portrait subjects. Todd has not only hundreds of weddings under his belt; he's also photographed NASCAR drivers on the track, NFL Super Bowl Champions, and supermodels looking for his practiced eye. His style invokes the right amount of color saturation, contrast, and background blur to help his subjects stand strongly apart from the background!
Music Mondays 208 is both a blog and Boise event photographer group that focuses on the concert scene of the region! Currently, Music Mondays 208 has 500 bands in their portfolio. They use a highly complementary style that encompasses everything from fan perspectives to intimate portraits of performers on stage! Their event photography fully captures the intensity that rock concerts bring out in people, using both color and composition to captivate viewers. Dramatic lighting, emotional expressions, and introductions to both new and established artists are the norm for the work of Music Mondays!
Katarzyna Cepek is a mixed media artist and Boise event photographer focused on the concert, band promo, documentary, and wedding spheres. Music lovers have likely seen her work published in Static Magazine, Ravenous EFX, and Urban Liaison Magazine! What immediately catches our attention is how intentional the compositions of Katarzyna are! She uses both wide-angle and telephoto perspectives clearly, with none of the haphazardness that concert images sometimes have. She's always standing in precisely the right spot for a clean image, even if the scene appears to be chaotic!
9. Kat Zwaanstra
Concerts and life milestones are the events Kat Zwaanstra's portfolio brings to life. Kat prefers a more subdued perspective than many other Boise event photographers who bathe their subjects in intense lighting. This adds a sense of mood and mystery to the scene! Yet when the concert stage lights are blaring, she makes good use of them. She always finds lighting angles that add passion to the already intense performance on display. In fact, strong directional lighting also plays a role in her family and senior portrait images!

Get together somewhere better
Book thousands of unique spaces directly from local hosts.
Explore Spaces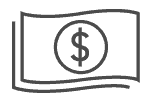 Share your space and start earning
Join thousands of hosts renting their space for meetings, events, and photo shoots.
List Your Space