The 10 Best Event Photographers in Cincinnati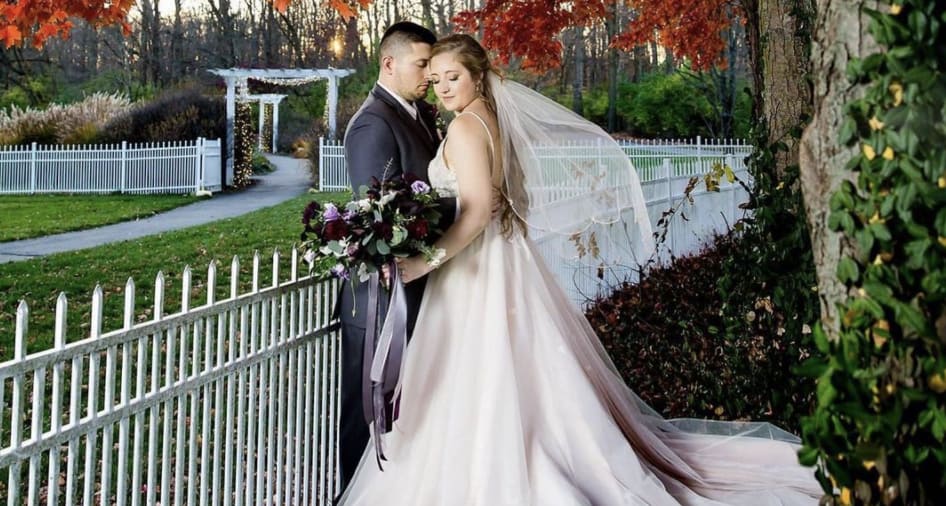 Looking to host a Cincinnati wedding, birthday, ribbon-cutting ceremony, or some other major event? If so, then you need a creative photographer to ensure the world gets to see what you're up to! That's where we come in! We've curated this list of the top 10 Cincinnati event photographers of 2021 to partner up with, all of whom have experience in every event genre out there.
When it comes to event photography, few events are more important than your wedding day. And Angela and Jaime of AJ Studio are Cincinnati event photographers who know this well! They provide consistent, high-quality results centered around photojournalistic expressions of your day. They mix those with thoughtfully chosen and classic poses that bring to life the heightened emotions of the moment. What's more, Angela and Jaime have a fantastic eye for background elements like tree branches for framing, lens flare, and warm Golden Hour radiance.
Michael Schalk is one of the top Cincinnati event photographers whose talents are incredibly far-reaching. For instance, his corporate event photography encompasses moments with speakers, award ceremonies, conventions, and car shows. Michael also counts private events like birthdays, weddings, children's holiday parties, and more as a part of his portfolio. Fast-paced events where timing is critical and no do-overs are precisely where he thrives as an artist.
Events, weddings, real estate, commercial work, and portraiture are the specialties of Jill Matthews. Her love for photography manifest across many genres, but we see a passion for color, storytelling moments, and heightened emotions in them all. And when it comes to her style, Jill's photography is bold in saturation without feeling overdone. And rich in contrast without appearing unnatural. This way, she celebrates form and light as much as people and their big events. In her own words: "Since a photograph is worth a thousand words, I want these to read out loud!"
Ashley Garland is the lead photographer of this Cincinnati event photographer collective, partnering with several other photographers and videographers to help tell the complete story of any event they are part of! They have experience with family events like birthdays and weddings, business events like movie screenings, and much more. Images Photography and Video often use softer color grading, which emphasizes vibrant tones while helping emotions and form speak louder within the frame. In fact, we think they're one of the ideal Cincinnati event photographers for weddings.
Tiffany Ferrari of Exposure Best Photography is one of our top Cincinnati event photographers with love for bright colors and peak emotions. She is continually in demand for weddings, family gatherings, birthdays, sporting events, and more in the metro area. One aspect of Tiffany's photography that caught our attention is how great she is at highlighting the unique aspects of her subjects. She frames elements like tattoos, intriguing apparel choices, and other details so that they add to the stories of her subjects intentionally.
Shay and Katie are the talents behind Bird & Rose Photography, a husband and wife partnership constantly shooting exciting moments in time. They have 25 years of collective experience between them, moving from film to digital during this time. And their love for weddings and lifestyle presentations of significant life events remains as powerful as it ever has been! We especially love their talent for finding documentary angles of authentic expression rather than using poses that can feel like the same things everyone else is doing. Shay and Katie are Cincinnati event photographers who want your authentic self at the fore for their artistry.
Cincinnati, Columbus, and Dayton are the working grounds of Alli Mullikin. She's one of our favorite Cincinnati event photographers for weddings, brandings, and portraits. Some of the events she has been a part of include retirement parties, local government gatherings, fairs, and graduations for seniors. And in each instance, we see Alli's appreciation for people and how they express themselves from moment to moment. She tends to pare away much of the background, removing distractions to showcase better people and their engagement with each other as the day unfolds.
8. Brooke Guy
Brooke Guy is a portrait, family, and Cincinnati event photographer with a taste for classic colors and rich contrast. Her portfolio is a deep dive into the worlds of parties, weddings, sporting events, family holidays, birthdays, and more. Brooke's talent for color grading gives her work a celebratory character. We feel as if we're enjoying a family photo album or fine art images printed on a living room wall! Her photography demands attention as full-sized prints rather than being left to languish on a small screen forever.
Commercial event videography and photography are the specialties of Black Tent Media. These include ribbon-cutting ceremonies, corporate PR events, trade shows, and other events where you need professionals. Black Tent Media also provides aerial cinematography, video marketing, and training videos for brands to clarify their messaging to a broader audience. It makes them some of the most diverse Cincinnati event photographers.
Lauren Difulvio's photography is a joyful dive into the world of family and personal life milestones. She immortalizes weddings, engagements, newborns, senior graduations, and other unforgettable moments through her photography. And if you're a fan of punchy color and storytelling surroundings, then you'll love the way she composes her images. Lauren also gets up close and intimate with her subjects, more so than many other Cincinnati event photographers.

Get together somewhere better
Book thousands of unique spaces directly from local hosts.
Explore Spaces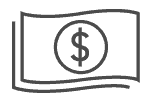 Share your space and start earning
Join thousands of hosts renting their space for meetings, events, and photo shoots.
List Your Space