The 10 Best Event Photographers in Cleveland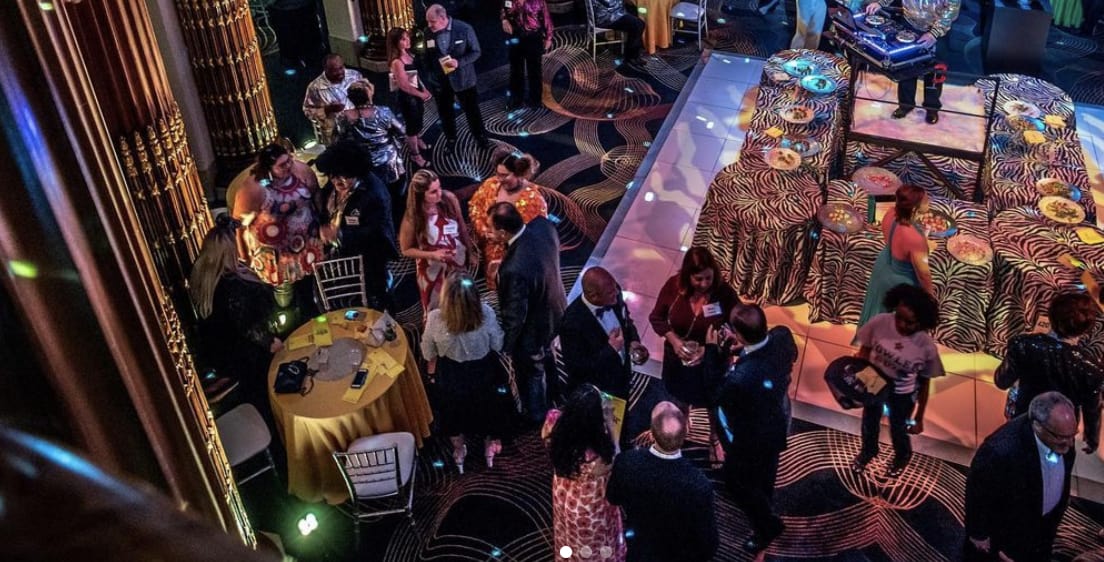 Event planning can be a hassle when considering how many parts have to come together to form one seamless whole. And finding a photographer whose work is of the right quality is one of the hardest things of all to sort out. Fortunately, we at Peerspace are making it easy for you by curating this list of the top 10 Cleveland event photographers of 2021!
Dale McDonald shoots not only events but weddings, commercial images, portraiture, and much more. He is genuinely in love with photography and takes any opportunity to shoot, both casually and professionally. Dale is a member of the International Live Events Association (ILEA) and eventually became part of the ILEA Board of Directors in 2012. He is not only a talented Cleveland event photographer but also a teacher of the art form, helping new photographers learn how to compose impactful images. What better way to show just how much photography means to you than assisting others in discovering the joy it offers?
Live events, portraits, and business brand images are the specialties of Jim Cook. His event photography is a significant step up from the cellphone snapshots that so many businesses content themselves with. Instead, Jim offers photos with dynamic compositions, noise-free low light shots, and rich colors. And his talent for storytelling manifests in how he frames his subjects relative to the background, their audiences, and their brands. Jim quickly and effectively transmits the essence of an event to his audience, sometimes crafting an entire narrative in just a single frame.
As a family and Cleveland event photographer Marissa Palevsky often crafts images of people during important life milestones. These range from birthdays and maternities to weddings and cake smashes for babies. Moments that may be once in a lifetime to once per year — but always memorable and worth immortalizing with photography. Marissa pairs her natural artistic talents with a degree, having graduated from the Cleveland Institute of Art with a Bachelor's Degree in Fine Arts & Photography. She has also spent time working for several camera and photography companies, honing her talents further with each collaboration.
The event photography of Kim Ponsky is perfect if you're looking for someone whose family-oriented yet still provides polished, professional results. Her genres include family events like bar mitzvahs, first communions, weddings, maternities, newborn photography, and more. She also photographs corporate events, dance recitals, speaking events, live music performances, and more. And the character of her images nicely matches the events in question, with a gently saturated, richly contrasting style that adds a timeless fine art-worthy character to family event photos. And a more neutral profile for other events that's ideal for everything from social media engagement to advertising purposes.
Weddings and portraiture are what Justin Gamble specializes in. As an award-winning photographer, you may have previously seen his work in publications like The Daily Mail and Men's Health. His photography is especially engaging, with an eye for complementary colors and dramatic lighting conditions. We also love how Justin manages to work in unplanned moments like pigeon flybys, which often add emphasis to the celebratory themes on display.
Justin is also the founder of Cleveland Creates, a networking community centered around helping local creatives find like-minded people and spaces where engagement is possible.
Nikki of WhatNot Shop Photography loves immortalizing powerful yet fleeting moments through photographic magic. In fact, she sees her wedding photography as a privilege to offer you! In her own words: "That sweet kiss, a private moment you want to remember forever, a cheeky smile that warms your heart, or an emotional moment you never want to forget? It's my job to save those for you, in bright and bold digital images."
Bright and bold definitely characterizes Nikki's photography as well. She's one of the Cleveland event photographers who makes excellent use of abundant natural light and vibrant contrast to solidify the warm emotions of the day.
Toned-down colors and bold contrast are just a few characteristics of Meghan's wedding photography. Where other Cleveland event photographers go light and airy she embraces shadows and monochrome, which creates a very different atmosphere that's distinctly her own. Meghan pairs this with a love for candid photojournalistic captures of the day. We do see gently guided poses but also a lot of laughter, embraces, and emotion that erupt unplanned yet are artfully captured by this attentive photographer.
David Lowry has spent the past 15 years exploring the world through the view of his camera lens. And events are one of his favorite genres, partnering David with businesses and individuals who have weddings, concerts, parties, and other major plans needing documentation. David counts local brands like Rthm&Flo Music and The Italian American Society as a few of his past clients. They, like us, are big fans of his intimate compositions, cropping out most of the extraneous details in order to place all of the focus on a particular person, moment, or emotion that's unfolding.
Nate Youssef is the founder of Click Cleveland Studios, a group of photographers and filmmakers interested in capturing the totality of each wedding and other events they are a part of! In order to do so, they focus not only on the big moments but the in-between ones that complete the narrative for viewers. The soft touches, the meaningful glances, and other moments that simply can't be forced. Click Cleveland also uses a very natural color grade rather than the strong profiles that are common in digital photography today, helping viewers better remember the scene as it was.
Cleveland event photographer Aireonna McCall is a local, born and raised, with a love of special events, weddings, family images, and senior portraits. After graduating from college Aireonna worked for a portrait studio for six years, further honing her photographic craft. She also has an extensive background as an event planner and designer, which gives her insider knowledge on how to capture impactful event images.
Aireonna masterfully captures peak moments of expression through poses and eye contact that carry an immense amount of storytelling potential. Paired with her compositional skills and love for both vibrant and subdued color palettes, she is one of those Cleveland event photographers whose style is ideal for just about any gathering.

Get together somewhere better
Book thousands of unique spaces directly from local hosts.
Explore Spaces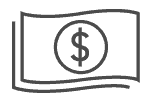 Share your space and start earning
Join thousands of hosts renting their space for meetings, events, and photo shoots.
List Your Space