The 10 Best Event Photographers in Jacksonville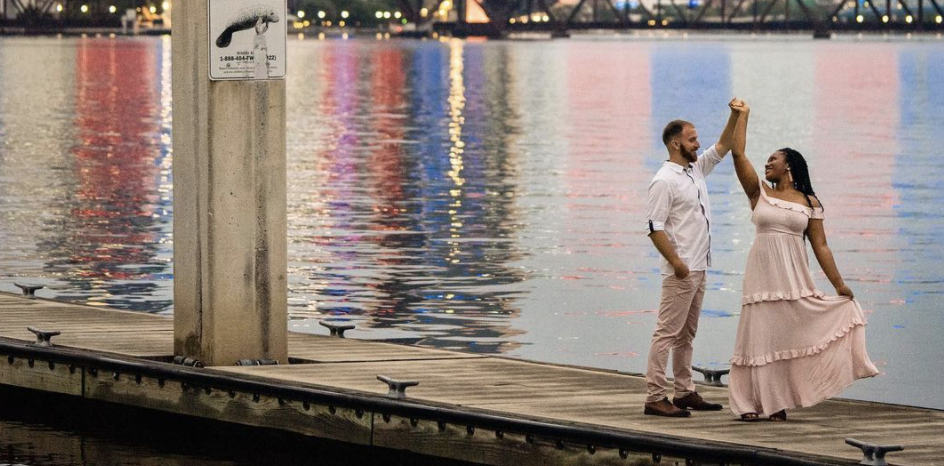 The abundance of stylish shooting environments Jacksonville offers means that local event photographers have endless ways to tell impactful stories. Old churches, polished urban scenes, modern stages, windswept beaches, cypress groves … Any of these can make the ideal backdrop for a live performance, wedding, senior graduation, or other significant events. So why not take a look at the creative use of local scenery that these 10 Jacksonville event photographers have to share?
Love in all its expressions is what calls to Chris David through the visual medium, making him one of the most skilled Jacksonville event photographers. To do so, he focuses on peak expressions of romance and connection while including the dramatic light Florida is famous for. Sunset silhouettes, artful lens flare, and other intentional uses of strong directional lighting enhance the strong emotions his couples portray.
Chris also favors using guided poses and a photojournalistic style to help tell the engagement and wedding event narratives on display. Best of all, his sense of timing is precise enough to make great use of decisive moments that add extra impact to the scene. Leaping dolphins, spontaneous laughter, and other fleeting unplanned instants all add to the stories told by Chris.
Engaged couples looking for fine art-worthy images often turn to Severine Photography out of all the incredible Jacksonville event photographers. To better understand what their couples are after, Severine Photography often opts to meet in their St. Johns Bluff studio ahead of the event. Here you can see the diverse styles on display and help clarify precisely what best expresses the vision you're holding in your own heart. Severine favors a dynamic, sun-kissed approach with abundant natural light and rich colors. Each background is also carefully chosen for its lifestyle storytelling potential, ranging from chic urban backdrops to classic windy beaches.
Shane of Kiser Photography is both a teacher as well as one of the top-tier Jacksonville event photographers! He started his career by photographing his own engagement announcement. After which, Shane discovered that he had a knack for event photography, enough of one to leap into starting his brand. His style is energetic, ideal for parties, birthdays, concerts, and other events he focuses on. Shane's vision is one of rich, vibrant contrast and color, furthering our appreciation for the uplifting emotions on display.
4. Adaj Photography
Adaj Photography's style is people-centric with a portrait flair, using closely composed framing that does away with extraneous distractions like busy backgrounds. The colors within the frame are often complementary, and illumination is even for a natural, well-exposed character. Weddings and concerts are where Adaj's event photography takes us. He's also one of the few Jacksonville event photographers showcasing comic-con events and attendees' incredible costumes.
Few Jacksonville event photographers capture the grace and energy of dances so well as Debra Heuskin! Live performances are always a challenge due to the low light levels and the need for high-speed captures of decisive moments. However, she artfully balances exposure while still managing to freeze her subjects mid-leap. Somehow Debra is always ideally positioned to capture the radiant expressions of her dancers and the mood of each dance.
Mark Krancer started Kram Kran Photo in 2015, shortly after moving to Jacksonville and falling in love with the weather and stunning local scenery. Since then, he's risen to become one of the best Jacksonville event photographers. In fact, you may have also come across some of his fine art images in Jacksonville.com's 2018 Bold City Best competition, as well as Jacksonville Regional Transportation Center. Mark's event images focus on nonprofits, business events, live performances, weddings, and other personal and corporate moments that need capturing.
Michelle Shafer of Divine Studios is one of the best Jacksonville event photographers for how she showcases weddings. With over 250 weddings to her name and counting, Michelle has mastered the art of portraying the uniqueness of her subjects alongside the timeless themes of romance, intimacy, and other wedding narratives. She favors a subdued style, using shadow, contrast, and balancing natural light without overwhelming her subjects with radiance.
Whether you are looking for a photographer to cover your corporate event, capture professional headshots for your brand, document live music performances, or something more, Paul A. Stewart is always up to the task. He's one of the top Jacksonville event photographers for his use of portraits and documentary to captures the complete story of your special day. And his careful attention to background elements ensures that the viewers instantly understand the story and flows naturally.
Tonya Beaver's love of photography goes back to childhood when she spontaneously captured fleeting moments in time with a film camera in hand. After a brief sojourn into the world of accounting, she naturally gravitated towards photography. And now, she has spent the past 15 years crafting visual stories about Jacksonville couples, businesses, and individuals. Senior graduations and weddings are the major life events Tonya focuses on, using backgrounds, lighting, and compositions that enhance her subjects while staying true to the story.
Planning each stage of your wedding can be a major hassle. Thankfully, Nicole Piper is here to make things much easier! She favors a relaxed, documentary style of event work, further enhanced by her BFA in Photojournalism. In this way, you can remove the checklist of precise poses from the equation. At the same time, Nicole captures those authentic expressions and artful moments that naturally reveal themselves as the day progresses.
And while her roots are in Texas, Nicole has fully embraced the vibrant, sun-soaked style Jacksonville event photographers do best! We also love her attention to backgrounds, which often add lifestyle narratives like an elopement, urban chic, couple's outings, and other stories to the frame.

Get together somewhere better
Book thousands of unique spaces directly from local hosts.
Explore Spaces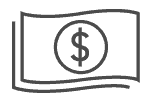 Share your space and start earning
Join thousands of hosts renting their space for meetings, events, and photo shoots.
List Your Space