The 10 Best Event Photographers in Kansas City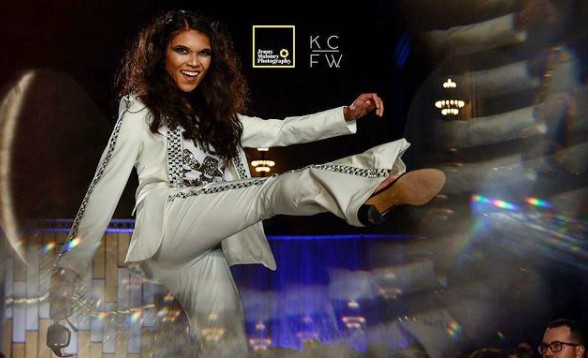 As a significant Midwestern metropolis, Kansas City is the place to be if you have a live corporate event, birthday bash, holiday gathering, or some other event in the works. The venues, amenities, and creative photographers eager to partner with you are the best around for hundreds of miles! That said, choosing a creative collaborator can be challenging with so much talent on offer. That's why we've curated this list of the top 10 Kansas City event photographers for you to partner up with during 2021!
Family life milestones are just a few of the images that Jenny Erskine has to share with us. As a portrait and lifestyle photographer, the event side of her work often focuses on capturing people immersed in their environment. We get to see fashion models working the runway, children enjoying their first birthday parties, and other unique moments. And in doing so, Jenny manages to tease out truly authentic expressions of joy, beauty, and happiness as she portrays folks from a lifestyle perspective.
Ashley of Three Three Photography is an expert in several aspects of the photography world. Besides being one of the best Kansas City event photographers, she also shoots food, product, lifestyle, and portrait images. Ashley focuses on people-centric events like life milestones and corporate gatherings, where she blends both photojournalistic storytelling shots with portraits to tell the complete story of the day's events. And when documenting events, Ashley prefers a natural color grade with just the right amount of flash to help her subjects pop.
Kevin and Ashley are the photographer couple and working duo behind Kevin Ashley Photography. They have been in business for over a decade serving Kansas City couples, brands, and small companies for their event documentation needs. Some of the events that Kevin Ashley favors include weddings, senior graduation images, high school sports portraits, and family holidays like Christmas photoshoots for the kids. Kevin composes his pictures to leave no doubt how special the day is in all of his sessions.
Sometimes we need an event photographer with a distinctive style all their own. Using just the right colors, contrast, and saturation can add to the story, as we see in the work of Roni Norbury. What we love most about Roni's style is the vintage film-like character of his photography. He favors a warmer white balance and desaturated tonalities with ample shadow and contrast. Roni is also fond of creative lens flare use, especially when shooting outdoors under strong directional lighting. These delicate touches add a timeless mood to life milestone events like proposals and weddings.
5. Clint Schillreff
Clint Schillreff is another photographer who uses his distinctive style to stand apart from other Kansas City event photographers. In his case, we get to enjoy rich contrast and an attention-grabbing deepening of colors without the overbearing presence of too much saturation. Clint pairs this with an appreciation for unrecovered shadows, giving his shots an ambiance that's simultaneously moody yet energetic. The blend works for his live music performance event work, where capturing the atmosphere of a concert venue is as important as the overall composition.
As one of the most prolific Kansas City event photographers, Tyler Wirken sees his images as a way to help people remember peak moments long after you've moved on from them. In his own words: "Good photography celebrates what truly matters. The right images help us remember, even after the party is over, the kids are grown, the people are gone."
We find ourselves struck by the photojournalistic style that Tyler prefers in his event images. Rather than focusing on posed portraits, he tends to capture people at the moment, enjoying the environment and each other. In this way, we get to see deeply authentic yet artfully captured images that truly represent people at their very best.
Weddings are the events that Skhmeet of SSK Photos prefers documenting. And we do use the word "documenting" intentionally since he prefers a photojournalistic style when making artful images alongside his glowing couples. In this way, his couples get to relax and focus on the day's events and each other rather than striking poses that may not be how they'd typically express themselves. And Sukhmeet gets to present those expressions, poses, and moments of laughter that demonstrate who his subjects are as people.
Candid captures are what Rusty Wright aims for when working as one of the top Kansas City event photographers. As he explains his style: "My approach is largely a calm and candid one, focusing more on natural flow and less on contrivance, with significant attention paid to the in-betweens." We are also fond of the dynamic compositions Rusty favors, being unafraid to use tilting perspectives, wide-angle views, and background elements to emphasize his subjects intriguingly. Rusty's event photography is as much fine art as it is documentation of the day.
Like many Kansas City event photographers, Desmond McIntyre captures those major life milestones like senior graduations, weddings, and engagements. Where other photographers go dark and moody, Desmond prefers ample flash, well-recovered shadows, and balanced saturation for a cheerful, even celebratory perspective. Coupled with the gently guided poses he prefers, Desmond helps his subjects find timeless expressions of themes like connections, love, and intimacy.
Corporate events, live performances, holiday parties, and other events are what a dive into Brian Turner's portfolio offers us. As a top event photographer, he counts major brands like Northwest Airlines, ESPN, and The History Channel as past partners. Brian finds just the right balance of added illumination and natural light in his indoor event work, helping maintain the ambiance of a party or concert while ensuring his subjects shine through. And his compositions are framed in ways that leave no doubt about the day's events and the emotional highs on display.

Get together somewhere better
Book thousands of unique spaces directly from local hosts.
Explore Spaces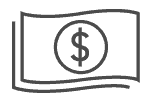 Share your space and start earning
Join thousands of hosts renting their space for meetings, events, and photo shoots.
List Your Space