The 11 Best Family Photographers in Brisbane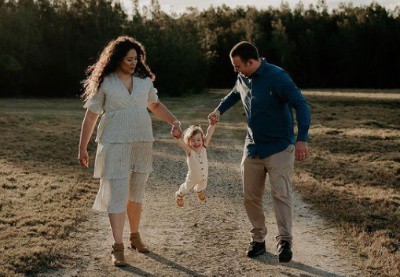 Family is where life begins, and love never ends. If we're lucky, the depth of those familial bonds is something special—it's a measure felt only within our hearts. Yet, we believe that the closest one can come to capturing the miracle of the family is through the lens of a sensitive family photographer. To prove this tall claim and, more importantly, to melt your hearts, we've compiled a list of the 11 best Brisbane family photographers.
Lauren Thea's family photographs are visually and emotionally eloquent. They can embody the diverse dynamics that animate different familial bonds. Though each image has a natural air, they're all thoughtfully composed.
We see a little toddler joyously in flight, lifted by her parents from both sides. We see three adolescent sisters, like peas in a pod, connected for life. We also witness an elderly couple whose heads, hearts, and hands seem firmly intertwined. A fitting ode to familial love, Thea's understated visual poetry is a moving, deeply personal love letter.
Photographer Jessie Hope, the founder of Hopefully Creative, certainly packs her imagery with equal doses of hope and creativity. All of Hope's images employ gentle, soft tones. White, beige, peach, and browns dominate her palette. The effect is pure, warm, and tender.
We find in her portfolio not just competent, standard family portraits but even some refreshing conceptions of the family. In some of her memorable clicks, grandfather and granddaughter both giggle like children, and two little kids seem to hold their tinier siblings like mature guardians. It's all sweet and evocative.
Britt Spring deftly incorporates natural landscapes to elevate her idyllic family portraits. Instead of tight close-ups, Spring is unafraid to go much wider in her approach.
We notice that she often uses the sturdy trunks, the sprawling branches, and the vibrant blooms of trees in her compositions, trees of all forms and colors, to complement the families she captures. They act as both frame and metaphor, prop and flourish. However, each time, the shot looks unique, just like no two families are identical in spirit.
The open outdoors also appear in Jill Kerswill's family photographs. However, they are not dramatic landscapes but instead more homely parks and gardens. These spaces bring to the imagery an ambiance of freedom, repose, and frolic.
Two young sons have piled themselves on top of their father on the open grass, almost sprouting out of him. When the same brothers embrace, they almost fuse into each other. A couple seated on a bench with their pet dog, each distinct in their personality and attire, seem perfectly tuned to each other's glee. The resounding note that rings through Kerswill's photographs are that of shared togetherness and comfort.
This Brisbane family photographer doles out an endless series of picture-perfect images. While photographs are technically static, frozen moments grabbed from life, Sev Coban's images prove to be much more than that. Coban manages to retain the dynamism and animation of her subjects.
There is a sense of movement and life that energizes her shots. Whether this is achieved by choosing wind-swept locales or evoking and encouraging the enthusiasm of the posing families, Coban hits the mark each time.
Bernadette Rose lets light pour into her frames generously. Her portfolio is full of intimate, soft close-ups of mothers and sons, mothers and daughters, grandmothers and grandchildren, brothers and sisters, blessed by streams of natural light. Thriving in glowing highlights and driving the deeper shadows away from her images, Rose's frames often appear hazy and dreamy.
Apart from these glowing portraits, Rose sometimes pleasantly surprises us with candid and amusing expressions of her little subjects, from full toothed mirth to grumpy pouts.
Brisbane family photographer Susan Stafford is one of our absolute favorites on this list. Not only is her use of warm light and colors brilliant, but her approach to family portraits is unique.
Stafford's lens seeks out the emotional experience of inhabiting the cozy heart of a family. We often don't see the subjects front and center. Instead, Stafford foregrounds hands tenderly held, and the reassuring presence sensed. Or perhaps she depicts the family from a unique, interesting angle. Stafford has stumbled upon the truth. What else is it to be a family but to feel held, supported, and loved?
Carrie from Salt and Earth Photography is a master of maternity photography. The bond of mother and child is artistically manifested in her portfolio in all its raw yet divine glory. The mother's figure, her unique body, her loving embrace, her strength, her beauty are all done justice by Carrie's lens. 
The element of water is particularly pronounced in her imagery. Water is truly the primal, foremost abode of life, and Carrie allows it to flow creatively through her portraits of motherhood. The play of light and shadow is soft and fluid, intensifying the mystique of this magical cycle of life.
Jess Marks is that rare Brisbane family photographer who employs a distinct documentary approach. Instead of placing the family in distant locations, Marks steps into his subjects' homes, their natural habitat so to speak, and captures the extraordinary snippets of their ordinary day.
From the bedroom to the kitchen, from the porch to the lawn, each space has a unique story to tell. The result is a charmingly candid portfolio full of warm, real familial moments. When looking back at photographs like that, you're sure to find a way back to your heart and home.
We love the variety of perspectives employed by photographer Amanda Blakey in her family photographs. She can extract the intensity of close-ups as efficiently as possible with the multiple foreground, midground, and background planes.
Sometimes her camera seems to be peeping into the front porches of family homes, glimpsing families framed within their loving house. Sometimes she sets the wilderness as their stage. Blakey explores all possible means from top to low angles and rather successfully invigorates each image.
Alex from Chasing Solis has a photographic portfolio that is a true celebration of the family. Many of the posts on her account are a series of several shots, each frame letting us in a little more into each family's story. Set in beautifully expansive and sun-kissed locales, each frame is suffused with radiance and elegance.
Serene landscapes, fluid compositions, and rich natural light elevate her portraits. The families seem to be the sole inhabitants of these quaint landscapes.
Beaming families from sunny Brisbane
Author Alex Haley famously said that "family is the link to our past and a bridge to our future." As we grow older, we may move in many directions and long to return to the golden days of our lives. These talented Brisbane family photographers prove that perhaps there is a way to turn back time and relive our most cherished moments.

Get together somewhere better
Book thousands of unique spaces directly from local hosts.
Explore Spaces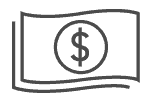 Share your space and start earning
Join thousands of hosts renting their space for meetings, events, and photo shoots.
List Your Space