The 10 Best Family Photographers in Little Rock
Is there anything more classic than a great family portrait? As a parent, it's amazing to watch your little ones grow up and reminisce about the old times as you flip through the well-worn pages of the beloved family photo album. Sure, these days, everyone has a camera on their smartphone, but there is something special about hiring a professional to capture those special family portraits. Don't leave it up to chance — check out these 10 best Little Rock family photographers who are sure to provide show-stopping portraits every time!
Lacey Duncan has been photographing since she was 14, taking a high school photography class because it was the "cool" thing to do. Little did she know how much she would love it! After graduating with a degree in Journalism Ad/PR, Duncan went on to work developing photos for a local photographer until, eventually, she opened up her own studio in Little Rock. That background in traditional photography methods shows up in her work, with clean lines, artistic framing techniques, balanced colors, and a soft, natural aesthetic that leaves us screaming for more, more!
Whitney documents families at every stage of their growth: from maternity to birth, to the first birthday, and beyond! Her photos evince the love and warmth of family, with irresistibly beautiful captures that will brighten the walls of her client's homes for decades to come. Whitney's portfolio is a feast for the eyes, from dozing infants to bright-eyed toddlers and children of all ages. Gorgeous colors, soft lighting, and careful, delicate preparation all come together in perfect harmony when Whitney is in charge! It's easy to see that she stands amongst the best Little Rock family photographers, and we're sure that anyone who comes to her for a family photo session will leave with happy hearts and timeless prints.
Husband-and-wife team Jaison and Callie run Sterling Imageworks. Their goal is to help you tell your story the way you want it told! Together, their portfolio is rich with happy families: smiling toddlers and sheepishly grinning teenagers alike. Gentle, natural lighting is a hallmark of Sterling Imageworks and warm, vibrant colors and stunning compositions. As well as capturing the image from a correct photographic standpoint, Jaison and Callie draw out the humor and personality of everyone they photograph, imbuing each photograph with a unique quality and characteristic that can never be faked.
Kati Mallory's distinct bright, airy, crisp style is recognizable from a glance. Shooting both on film and digital, Mallory harnesses that buttery-soft glow of film and replicates it on her digital snaps. "You probably won't be able to tell a difference," she says on her website, "unless you have a trained eye!" We don't need any training to recognize the superb quality of Mallory's photos, however, which range from smiling newborns to the loving embrace of a bride and groom enjoying their first dance. Anyone looking for that effortless, timeless fairytale look will be cooing over Mallory's work!
Callie Neel is the master of the extreme close-up. Leaving out the distractions of complex outfits or detailed backgrounds, Neel draws us straight to the eyes of her subject — and as they say, the eyes are the windows to the soul. Neel does more than take a photo: she captures the heart and essence of her clients in a way that reminds us of regal old oil paintings. Of course, Neel is not bound to one style. Her portfolio bursts with angles, backgrounds, and lighting set-ups, from warm, soft sunlight to crisp, unforgettable black-and-whites. From tip to toe, Neel captures it all in perfect clarity, making her one of the finest Little Rock family photographers working in the field today.
Tracy Hodge Van Dover is a Little Rock native, so it's no wonder that she's harnessed the surrounding Arkansas beauty to craft stunning outdoor shoots full of smiling faces. Van Dover also loves to travel, and her portfolio is full of incredible snaps from all her adventures abroad. Elegance, style, and grace are all hallmarks of her work, which include family photography, senior portraits, and plenty of adorable pets! We love the simple, natural composition of Van Dover's photos, which bring forth the soul of everyone who comes before her lens.
Little Rock family photographer Taylor Smith is a fun-loving Husky mom who enjoys cycling, Monster energy drinks, and her substantial collection of houseplants. Smith's love affair with photography started with a beginner's course in high school. "I went through all the film my parents purchased," she says on her website, and she never looked back. Smith's style feels fresh and easy, artistically drawing out the natural colors from her outdoor photoshoots and letting the unplanned moments from a shoot shine forth in their candid brilliancy. Everything about Smith's photos feels balanced and harmonious, sure to leave every client completely satisfied and looking forward to booking another session.
Sara Toki (that's pronounced TOE-KAI) began her business in 2020, and we're already blown away by her intimate captures, which harmoniously bring together the subject and background into one seamless portrait. Toki has always had photography in her life and says that above all else, her goal during any portrait session is to make sure that all her clients feel like a model. Rich, earthy tones pervade her work, side-by-side with striking black-and-white and bright colorscapes. From weddings to family portraits, Toki shoots it all, making her one of the very best Little Rock family photographers. 
Sherrell Myers' work overflows with that indelible love and charm of family bond, with toddlers grinning from ear to ear and proud parents looking on with hearts bursting with joy. Myers brings fantasy and reality together with her creative set-ups, sometimes including a white pony with a golden unicorn horn affixed between its ears! (Spoiler: the little girls love this one.) Everything about Myers' work feels natural and unposed, with intuitive composition and a flawless sense of timing.
Kassie Whiting has a tremendous personal style oozing with saturated colors and soft, buttery lighting. Whiting works alongside her husband, who provides the "techy" side of things — setting up lights and adjusting new equipment — while Whiting herself provides the creative eye. The duo describes their work as being "classic, timeless, with a whimsical twist," and indeed, many of their breathtaking shots look like they've jumped straight out of a Disney fairytale! Whiting is equally at home in the studio as she is deep in the woods, capturing smiling families next to a babbling brook as dappled lighting filters in through the leaves above.
You don't get a second chance at creating memories.
Hiring a professional photographer to document your family is an exciting experience. The lighting equipment, the outfits, the trill of something new, and that big, fancy camera will have you feeling like a movie star. These photos are the kind we cherish for years — and sometimes generations — to come, a reminder of who we are and why we matter to each other. For anyone looking to book their next session, these 10 best family photographers in Little Rock are the first we would turn to, with years of experience and a love for their craft that can't be matched. Don't wait till the little ones get any bigger — book today!

Get together somewhere better
Book thousands of unique spaces directly from local hosts.
Explore Spaces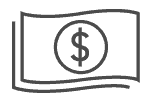 Share your space and start earning
Join thousands of hosts renting their space for meetings, events, and photo shoots.
List Your Space