The 12 Best Family Photographers in New York City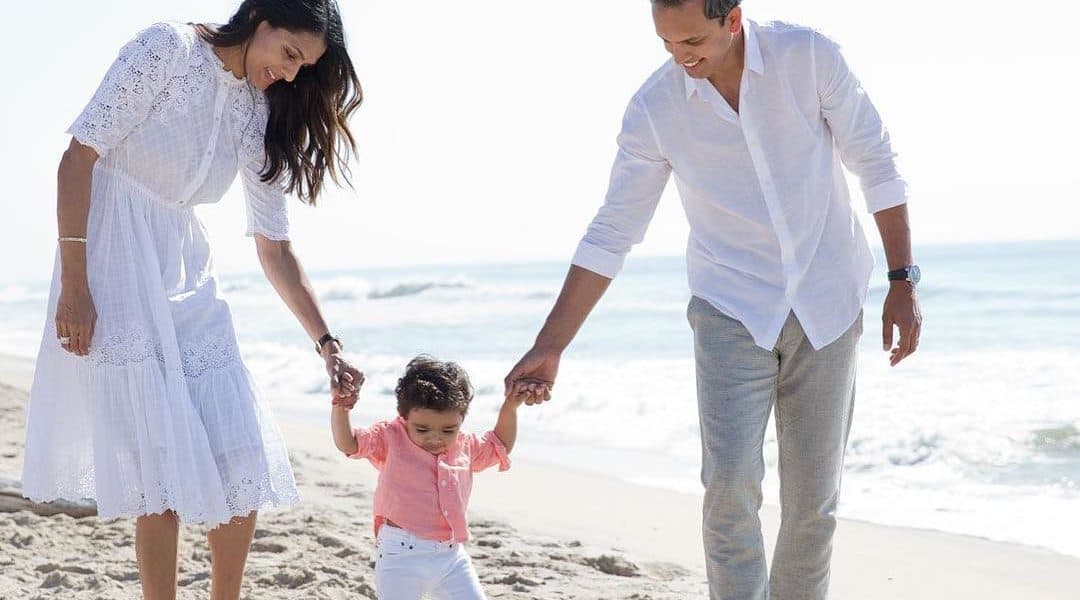 The artistic playing field in New York City is formidable, to say the least. This city's one of the biggest cultural centers not just in the United States, but in the world. That's great news for you if you're scouting potential New York family photographers, though. It means you've got some of the best around to choose from. Our list of the 12 best NYC family photographers includes shutterbugs who excel at different styles. And they all share one thing in common: the desire to capture the love between family members in the truest way they can.
Laura Volpacchio's work tends towards what's sometimes called an "illustrative" style. This means it's closest to documentary photography, although with a little bit of staging. In other words, it offers a balance between technical control of the scene and authentic emotion. And authenticity is what Volpacchio most strongly strives for. It shines through in every photo she takes, whether it's a mom bouncing her son on the bed or the whole family playing on the beach.
Award-winning family photographer Francesca Russell chases natural light and real moments with the keen eye of a practiced veteran. Her photos feel like perfectly captured little moments in the best parts of your everyday life, which is a beautiful approach.
"It is so hard sometimes to stop, slow down, and really see how good life is," she says. "It's hard to see through the thick of it." Her work is the remedy for that symptom of modern life, a constant reminder to stop and look at how wonderful each day with your family is.
Whether it's in her Greenwich Village studio or out on the streets of the Big Apple, Daisy Beatty makes images that are stylish, natural, and creative. Her technical prowess behind the camera is evident in each shot, but she also nails the other parts of the equation.
She knows how to properly use (often complex) professional lighting setups in the studio. Additionally, she has a deft hand in editing. Her color correction and level adjustments lend her photos some character without dipping into the inauthentic territory. Her philosophy is as lovely as her work: she wants people to see themselves portrayed beautifully.
Emily Burke earns her position among the best NYC family photographers for her soft, bright, natural light style. She's very celebratory of family life and of the creative process. To Burke, family photography isn't about looking back later and feeling nostalgic for a time that's gone. Instead, it's about remembering the energy and joy of that moment and using it to re-energize the present moment.
Erin Borzellino's documentary-style family photography buzzes with energy. The strongest shots in her portfolio all have a sense of motion and life; they feel almost like movie stills. That also lends them an engaging cinematic quality. Borzellino's photos feel like she's not in the room, as if she's peeking in on everyday moments and framing them up perfectly. Even among the best NYC family photographers, her skill in distilling these little moments stands out.
Jenn's portraiture focuses primarily on families, newborns, maternity, and couples/engagement photos. That's a thriving market cross-section for portrait photographers, and Jenn competes with the best of them. How? First and foremost, by never chasing trends. These photos are meant to withstand the test of time.
So, her images are classic, sharp, and colorful. They'll look as good when your grandchildren check them out as when your mother does. Most of Jenn's work is out in the world, creating illustrative scenes in which natural interactions can bubble to the surface.
Kelly Williams is another adherent to the increasingly popular photojournalistic style of family photography. By now, you've seen a few examples of this done well. But let us tell you — it's just as often done poorly, and the contrast is striking. It's the difference between a candid, badly focused, and framed smartphone shot and a beautiful work of art that's going to stand the test of time.
For Williams's part, her great strengths lie in the way she uses framing and depth of field. She manages to frame family members exactly how she wants them, all without losing the background of the city. Bonus point for her spot-on editing, which is enough to make everything feel lifelike and vivid and not overly stylized.
The hallmarks of Stefanie Korherr's style will be evident the moment you check out her Instagram feed: highly saturated colors, high contrast, and fun, kinetic scenes. In fact, she's got a knack for clever compositions amidst family home visits (where she really shines). Like shooting over a couch and getting just enough of it in the frame to make it feel like you're witnessing a candid family moment, the way another child might do. It's a clever effect that draws you into the scene.
Or, simply photographing a child standing on her mother's feet. Who hasn't done this with a kid? And yet, when they're grown, it's things like this that bring into sharp focus the bittersweet passage of time. All that to say Korherr's work is evocative, and we love it.
Miriam Dubinsky's work tends towards natural light and minimalist, subdued color palettes, lending her photoshoots an elegant vibe. She excels at capturing remarkable expressions on children's faces, which is something some photographers treat as an afterthought amidst other considerations about the shot at large. Children are so expressive, and that in turn leads to expressive photography, the kind that elicits delight (and a healthy dose of "awwwww"). Miriam also has tons of loving customer reviews on her website. Here is one for a small sampling of what customers feel after a session with her:
"Miriam is the best! We loved working with her and we loved our photos. She is very talented and knowledgeable, and we knew immediately we had found the person we will go to every year for our family photos."
Michelle Lange, lover of film, sunshine, and gelato, knows a thing or two about producing chic family photography. Her minimal color palettes, peachy skin tones, and ample greenery are right at home in lifestyle magazines or Pinterest boards. Like other strong family photographers, she's awesome at setting up a scene her clients will love. All the while, she allows their authentic emotion to rise to the occasion, ensuring the photos always ring true.
Mariliana Arvelo of Stylish Hip Kids has earned a place among the best NYC family photographers for their boldness of vision. Arvelo and her team can take the kind of subdued, classic family portraits that many other photographers excel at, sure. But, if you want their best work, let them brainstorm, then experiment. You'll be surprised at the imaginative, quirky, and beautiful photos they generate as a result. In fact, when it comes to preparing your family for a photoshoot, the team really excels there. In their own words: "We don't just take pictures, we're life coaches! OK, not quite, but we do have knowledge and wisdom when it comes to preparing for photo sessions (spoiler: be you!)"
Jennifer Young specializes in family and newborn portraits within the lifestyle genre, which is a hybrid of traditional posed portraits and documentary style photography. A quick look through Jen's portfolio reveals seemingly candid photos of joyful family life. Jen guides her clients with fun prompts and natural poses during her sessions, which she describes as "child-led." The resulting photos are full of laughter and movement. While Jen works throughout New York City, she especially loves photographing her clients at home in their own spaces. As Jen describes, "I love the intimacy and ease of photographing clients at home. Every space is unique and reveals each family's personality and style. Most people feel nostalgic about their childhood home and being able to memorialize that space as a backdrop for family portraits is just very special."   

Get together somewhere better
Book thousands of unique spaces directly from local hosts.
Explore Spaces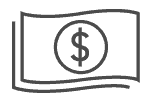 Share your space and start earning
Join thousands of hosts renting their space for meetings, events, and photo shoots.
List Your Space