The 11 Best Family Photographers in Sydney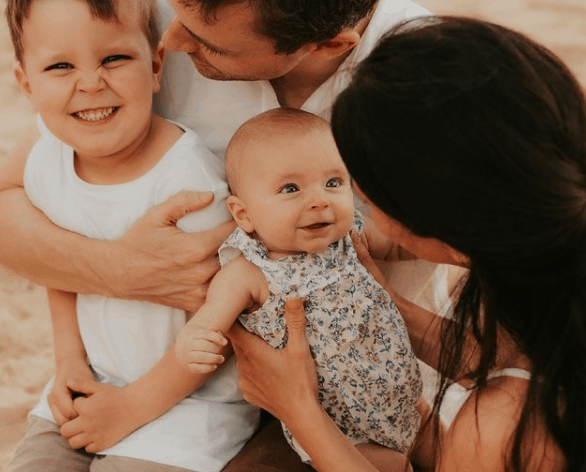 Family photographers come in all types, from documentary to fine art and beyond. And with Sydney being such a large city, there are thousands of photographers whose work you could explore. Fortunately for you, we've already curated this list of the top Sydney family photographers of 2021. Vastly simplifying your search for the perfect creative collaborator!
If you're looking for a Sydney family photographer who prefers a documentary and lifestyle-oriented approach to the genre, we highly recommend Emma Hampton! She uses storytelling backgrounds and apparel that help immerse us, the viewers, in the lives of her families.
And rather than guided poses, we get to enjoy the authentic in-between moments where real emotions bubble up to the surface! We are also huge fans of Emma's warm, earth-toned color grading, which adds a timelessly fashionable vibe to her work and nicely matches the outdoor settings she prefers.
Storytelling through family photography is the specialty of Michael Hidayat. Human connections, be they romantic, family, or maternal, are something we all treasure, but having immortal visual reminders of these bonds helps us savor them for decades to come.
Michael also pays close attention not only to each family but the backgrounds. Dramatic natural lighting offers opportunities for lens flare, silhouettes, and warm Golden Hour magic to infuse his photos with extra emotion!
Becs Viveash is not only a Sydney family photographer but is one of Australia's Emerging Art Photographers of 2019 as well as a Sydney Art Finalist of 2020! Her love for family photography came when she realized that her own family, despite owning a camera, had nearly no documentation of her or her sibling's early lives.
We love Becs' work because she weaves into her family images a fine art quality that explores elements ranging from fantasy to documentary. She rarely goes for purely representative images and instead asks us to explore the deeper qualities of intimacy, connections, and emotions. Hers is the best family photography for clients who want a fresh perspective on the genre!
Linda G. is a Sydney family photography who often trains her lenses and creativity on newborns and maternity clients!. From bump to baby, the journey of a new life is something worthy of documenting because your children will never again be so small.
And the lifestyle angles Linda weaves into her images help viewers understand who you are as a family and how your intimacy and love are displayed. The up-close compositions she favors heighten the emotional elements within the frame. Her images also leave us in continual awe of the innocence a sleeping newborn radiates!
As a mum herself, Stacey Rolfe knows how important family photography is; everyone and everything is constantly in flux. And there's always a sense of "maybe later" when it comes to this genre. Fortunately, Stacey gently reminds us that Now is always a great time, especially with how fast your kids grow.
Her personal style is a mixture of warm-toned outdoor family portraits with rich colors and contrast and a delightful monochrome with deep blacks and gentle to bright highlights. Stacey makes the most of the changeable and often dramatic conditions natural light and landscapes afford without distracting from her subjects!
Niña Gadhia has been a photographer since her teen years when she'd spend every scrap of change she had on film and photo development. After a career in finance and a marriage to a wonderful man, Niña decided she preferred taking a more creative approach to life and reignited her passion for photography.
We're huge fans of her newborn photography, using natural posing techniques, honed through her study with the Australian Centre of Photography. And Niña's approach to children's images highlights their connections to family and spontaneous playfulness in an informal yet effective way!
People and connections inspire Nicole Paton, a wedding and Sydney family photographer who covers Australia and New Zealand. She sees her photography as your legacy of moments that are never to be repeated. Even if our memories remain strong, good images help us feel what we once felt at that time.
Nicole's wedding and family images are also worthy of being called fine art! They display the delicate attention to details, color, and composition that demand they be seen in print rather than sit on a digital hard drive.
Sophie Schirmer knew she wanted to be an artist even as a child. But it was through taking a chance exploring a Photography elective in college that she discovered precisely what kind she wanted to be.
Even for a Sydney family photographer, there is a deep intimacy on display in Sophie's photography that's rare to see. Parents bringing skin to skin with their newborns in the shower, the dog meeting the baby for the first time, and other moments that usually go unrecorded become lasting fine art through Sophie's perspective! Her ability to work so seamlessly in people's homes also speaks to her talent for keeping her subjects at ease and authentic in front of the camera.
As a natural light photographer, Sara of S' Design & Dreams aims to use the dramatic lighting qualities outdoor environments offer alongside complementary backgrounds to celebrate your family bonds. However, we're equally big fans of her in studio work, where she uses carefully controlled lighting and punchy backgrounds that lend a celebratory air to her images!
Sara is especially gentle on the highlights here, letting the subtle tonal qualities of skin sing and generating expressive catchlights in the eyes of her subjects.
Kylie Purtell has recently started her Sydney family photography business, yet the polish of her images is a testament to years spent honing her craft! We find that the lifestyle element of Kylie's photography helps it stand apart from the more representative art that most family photographers create.
Instead of simply posing you and having you smile, Kylie crafts entire narratives within the frame. Her newborn and maternity images are especially strong examples of this style, using backgrounds, apparel, and color grading that adds emotion to her already emotional compositions.
11. Gina Leiva
Sunshine, the sea, and bright skies are a natural fit for family photography, and they play a major role in Gina Leiva's images! From the beach to downtown, she uses overflowing natural light to add mood and wind to add motion and feel to her images in truly evocative ways.
We also enjoy her monochrome color photography, using a rich contrast style that emphasizes shadows in moody settings and highlights on bright sunny days. And being such a multi-talented artist, Gina is also an incredible fashion, lifestyle, and landscape photographer.

Get together somewhere better
Book thousands of unique spaces directly from local hosts.
Explore Spaces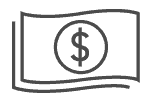 Share your space and start earning
Join thousands of hosts renting their space for meetings, events, and photo shoots.
List Your Space