The 11 Best Family Photographers in Tulsa, OK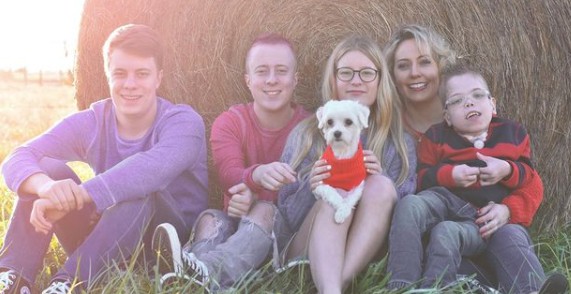 Choosing the right family photographer may be more complex than you think. After all, there is so much talent with so many diverse styles, approaches, and philosophies. However, we are here to make things easier for you! We've curated this list of the top 11 Tulsa family photographers to partner up with in 2021. Don't forget to tell us what you think of our choices!
1. Kelsey Eakin
Kelsey Eakin is not only one of the best Tulsa family photographers. She is also a graphic designer and farm girl! Taken together, they give her a true insider's perspective on how to craft Oklahoma-style family photography. Kelsey's approach favors warm colors and works close enough to fill the frame with children's smiles, couple's kisses, and other expressions of joy. She is also talented at finding those natural expressions of love unique to each couple during her outdoor sessions!
As one of our favorite of all the Tulsa family photographers, Erin Kaye's images explore the bonds between you and the people in your life. Her family photography includes newborns, couples, children, high school seniors, maternities, and everyone else needing quality photos. Few photographers manage to highlight these bonds so well in the classic style that Erin prefers. Outdoor parks, picnic blankets, adventures in the woods, and other nostalgic stories are each told through her images and your cooperation!
Francesca Muglia does double duty as a family photographer and an office coordinator with the Tulsa Chamber of Commerce. In this way, she gets to express her creativity alongside her regular career. And we're so glad she made this choice! Francesca's photography is vibrant in color and contrast, standing dramatically apart from the often subdued and shadowy profiles favored by other Tulsa family photographers. She is even a member of LA Productions, a team of photographers, videographers, and marketers who offer an entire suite of visual and audio production options for Oklahoma brands!
Coming from a family of entrepreneurs, Brenna (B.Davis) always had the itch to start her own business. Forming B.Davis Photography, therefore, was a natural avenue for her creative expression, including portraits, weddings, seniors, events, and documentation of farm life. Rural Oklahoma is her specialty, so she chooses backgrounds that add lifestyle elements to the scene. Cowboy apparel, horses, barns, cornfields…When looking at Brenna's portraits, the environment naturally suggests the story of a rural romance, graduation, or another location-based narrative!
Classic portraiture fans will love the images shared by Randy Yeats. Outdoor and indoor sessions both have a place in her portfolio. So if you're a fan of natural parks or prefer someone coming to your home for a more intimate session, know that she has experience in both styles. And her intentional use of Golden Hour sunlight, tastefully chosen background, and gently guided poses add a nostalgic quality to her images that are ideal for fine art family portraits. These images belong printed and placed into a photo album rather than simply saved on a device.
You may have seen the work of Brittany Coffee in publications like Oklahoma Today Magazine, Real Ranch Weddings, or Rodeo News. She's one of the master Tulsa family photographers in hoe she tells stories through the visual medium to display your smile and personal interests. The background scenery plays a vital role in her images, helping illustrate an Oklahoma wedding, engagement, or portrait session! And if you resonate with Brittany's personal style, she also offers mentorships for photographers on compositional elements and how to build and maintain a brand.
7. Magdalena Neupauer
Family photography sessions often involve going somewhere outside of your home and being moved through a series of poses. But some of the best Tulsa family photographers do precisely the opposite, like Magdalena Neupauer! Instead of taking you outside, she comes to your home, using the most intimate and instantly recognizable background imaginable. And rather than posing you, she watches for those fine art-worthy moments that naturally express themselves as the day progresses. In our opinion, messy hair, dirty kids, and pillow fights make for fantastic family portraits!
The portraits of Bailey Feeler include families and the events that lead up to them! Weddings, maternities, newborns, and other life milestones in a family's time together all find their place in her portfolio. Bailey favors both well-chosen poses and a more documentary approach where the natural expressions of her subjects rise to the foreground. She also prefers gentle colors and a tasteful monochrome when the subject or mood encourages it. Bailey's intentional use of eye contact and ability to capture decisive moments and expressions makes her one of the most engaging of all the Tulsa family photographers.
"Life unposed just the way you are" is what Holly Button seeks to capture through her photography. And as you can see, she does so masterfully! Being able to capture authentic expressions in subjects on planned shoots speaks to the photographer's talent at helping her subjects feel entirely at ease around the camera, as Holly does. This also allows for more playful and adventurous expressions than expected for her couples' and children's images.
The birth of her own children inspired Sara Eaton to start sharing her photography with the broader world. Documenting their lives as they grew was a gift she realized she could share with other families. As she describes her journey: "I wanted to capture their every detail as tiny, fresh newborns and then as they began to grow all of the exciting milestones. As time went on, I realized it wasn't just my children I wanted to capture but others precious little ones as well." Therefore, families and children of all ages have a starring role in her portfolio!
Bron Lowe was always in love with photography and the business aspect appealed to her. But after the birth of her child, Bron realized that her photography brand could take center stage, allowing her to build her business and spend time with her child simultaneously. Bron's love of her family comes through in her photography, where holidays, children's outings, and family photo sessions are what we mostly see here! However, she's also one of the most diverse of all the Tulsa family photographers, photographing couples, weddings, and even boudoir!

Get together somewhere better
Book thousands of unique spaces directly from local hosts.
Explore Spaces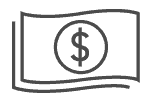 Share your space and start earning
Join thousands of hosts renting their space for meetings, events, and photo shoots.
List Your Space