The 10 Best Fine Art Photographers in Scottsdale
Fine art photography is a favorite of ours to explore because it encompasses so much of the visual medium. Weddings, landscape art, portraits, and more can all be considered fine art photography when the intentions and creative vision of the artist take precedence over the final result. And Arizona, as we've discovered, is chock-full of creative visual artists with work we think you'll love! So without further ado, here are the top 10 fine art photographers in Scottsdale for 2021.
With two photographer parents, it was destiny for Fred Newman to become one of the best fine art photographers in Scottsdale himself! While his roots are in NYC, Fred eventually found himself in Arizona, wanting to move closer to the scenic landscapes that dot the region. Native American historic spots, desert landscapes, slot canyons, and sunrises are just a few of what this Scottsdale fine art photographer has to share with us. Fred's eye for dramatic landscape, like rainbows, sunrays, thunderclouds, and rock formations, is masterful, giving his work an energetic, dynamic quality that is a treat to behold.
Fine art weddings are some of our favorite styles to share. The elegance, attention to color, strong lifestyle orientation, and celebration of romance are even more powerful than ordinary wedding images. The photography of Jaimee Morse is precisely this. She not only documents weddings but uses them as part of her fine art vision! We also love her use of gentle colors and monochrome, eschewing strong contrast and saturation in favor of a more film-like, nostalgic presentation of events.
Sebastien is one of the few Scottsdale fine art photographers who operates professionally in the fashion, portrait, wedding, commercial, fitness, and maternity genres. She regularly moves between Scottsdale and Los Angeles, partnering with high-end clients like Teen Universe USA and New York Fashion Week. Seb's fine art images are mostly cityscape and landscape shots, incorporating her love for vibrant colors and rich contrast. In many cases, the locations on display are instantly recognizable, making them ideal artworks for a living room space or a gift!
Portraiture is one of the most diverse genres of photography, with all kinds of styles on offer. But if you're looking for fine art, Vanity Fair version of the genre, take a look at Martha Felix's photography! Rather than outdoor natural light and shallow depth of field, she uses studio backdrops paired with well-controlled lighting for ideal exposure. Classic guided poses, tasteful vignetting, and natural colors allow form, expression, and emotion to speak far louder than punchy color filters ever can. These truly are portraits one hangs on a wall or places in a photo album for future generations to enjoy.
Another style of fine art photography we love to see is a fantasy-oriented take on portraiture. Themes like dreamscape, children's magical forests, and even haunting collaborations perfect for Halloween are what Kristy Velesko specializes in! She works both in the studio and outdoors, adding props or digital touch-ups as needed to complete the theme you have in mind.
The exploratory quality of Kristy's photography is immediately evident and a primary reason why we think she's one of the best fine art photographers in Scottsdale. As she describes her style: "I want to visit new worlds, bringing a new dimension to my reality and allowing me to learn things about myself and my own world in ways I would not have imagined."
Samantha of Saje Photography is a fine art wedding photographer who loves adventurous, daring, and creative couples. She channels these expressions in her photography by using places, themes, and compositions you might not expect. A pair of legs intertwined, a lifestyle snapshot of a dockside couple, pets, uniquely individual poses … all of these add so much more zest to wedding photography than simply seeing the same old poses used by couples since time immemorial. If you ache for a presentation that nods to tradition yet is unmistakably yours, get ahold of Samantha. Her vision sets her apart from most fine art photographers in Scottsdale!
The fine art children's portraiture of Madison Grey is masterfully composed. She incorporates props, apparel, backgrounds, and lighting that brings to life precisely the vision you've held in your heart but could not find expression for. Buttery background blur, richly saturated colors, delightfully warm lighting, and well-chosen poses are a match made in heaven in any portrait session. Add a mermaid costume, ballroom gown, or dance outfit to the mix, and your children's portraits elevate to the realm of fine art.
As one of the top fine art photographers in Scottsdale, you may have seen the work of Jason Levi in places like the Toledo Museum of Art, the Louvre Museum of Paris, or in galleries across Western Europe! His work is quite diverse, encompassing landscapes, portraits, abstract images, and commercial work. The painterly quality of his pictures is markedly different from the ultra-sharp, high fidelity style that's all too common in today's photographic art space. Jason's work reminds us that, ultimately, fine art is about artistic vision, and his vision resonates strongly with us.
9. Little Lullaby Photography
If you're looking for the finest motherhood, newborns, and maternity images, there is no better Scottsdale fine art photographers than Little Lullaby! Their combination of props, studio lighting, flash, and careful posing fully brings any of your dream themes to life. We especially love the flowing gowns for mothers — almost as much as the adorable newborn costumes and baskets. Also, the gentle colors, often desaturated, add a nostalgic quality to the images without feeling overly digital.
As Hannah and Jaron Ball are well aware, fine art destination wedding photography is the best way to showcase your time on holiday getting hitched! As lovers of wanderlust and passport stamps, they count New Zealand, Portugal, the Philippines, and other far-flung regions as a few places they've explored with engaged clients. As a result, their photography has an adventurous quality ideal for elopements, adventure weddings, and other non-traditional approaches to the ceremony.

Get together somewhere better
Book thousands of unique spaces directly from local hosts.
Explore Spaces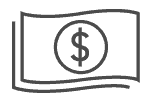 Share your space and start earning
Join thousands of hosts renting their space for meetings, events, and photo shoots.
List Your Space