The 10 Best Fine Art Photographers in Sydney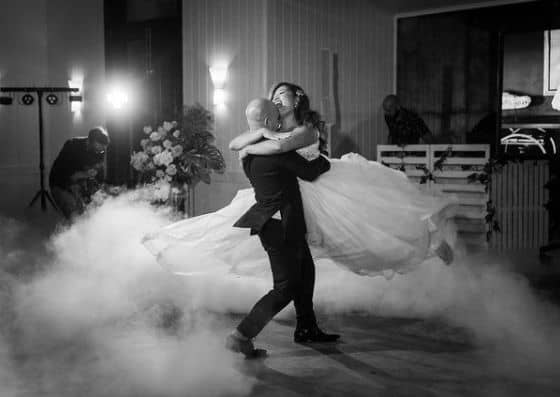 As the cultural nexus of the nation, Sydney is home to some of the most talented fine art photographers in Australia. Whether you're in the mood for a scenic landscape or a portrait of a loved one, the local talent has what it takes to inspire and uplift you through the view of their lens. So why not explore the works of the 10 best Sydney fine art photographers of 2021?
Weddings, travel, and landscapes are the focus of Richard Johnston, a Sydney fine art photographer and a lover of artful, fleeting moments in time. From his "Light Play" Namibian series to his wedding photography, Richard's images find compositions, lighting, and emotions that are entirely complete in just a single frame. These are images meant to be hung on a living room wall to be savored rather than kept in a digital hard drive!
Glenn McKimmin has been a professional fine art landscape photographer for over 15 years now! He attributes his love of photography to his uncle, who was a panoramic landscape photographer. Glenn's portfolio takes viewers on journeys to Turkey, India, Europe, and the USA. But he's no stranger to shooting closer to home as well! Glenn's work delights the eye and reminds us of our responsibilities as caretakers of the natural world. A key characteristic of many of his images is dramatic skies that are as detail-filled as the land itself! We also enjoy his love for a nicely saturated color palette.
Landscapes, wildlife, and cityscapes are the focus of Sydney fine art photographer Matt Pearson! He's spent the past 15 years finding scenic views all over the world, from Africa to the Americas. We love how his work is an exploration of both well-known places, like Antelope Canyon or the Sydney Operahouse, as well as places far off the beaten path. There's something in Matt's gallery to suit the tastes of any patron looking for fine art worthy of their collection!
Pamela Pauline is a Master Photographer with the Australian Institute of Professional Photography (AIPP) and a bushwalker whose work focuses on the endemic flora, fauna, and landscapes of Australia. She has earned dozens of awards over her artistic career and has been featured in exhibitions around the world. Many of Pamela's images are the first introduction that people have to rare birds like Black Cockatoos. And the still-life presentations of botanical wonders like the Australian Paper Daisy give people time to contemplate the marvels that surround them yet go unappreciated on a daily basis!
The focus of Kate Lionis's artwork is on feminine strength and the beauty inherent to it. Her images explore the female form in natural poses that suggest grace while including elements of the natural world that harmonize with that form. We also enjoy how she avoids straightforward, representational art styles favoring presentations that invite you to contemplate and feel the artist's intentions.
Children and newborn images often step into the realm of fine artwork Deb Muir reveals to us. As a mother, midwife, and photographer, maternities and newborns are subjects she has worked with for years. Her wrapped newborn images, family outdoor sessions, and studio maternity photography all have the matte profile, vignetting, and soft focus that reminds us of the classic portraiture from decades past. And the props on display, from outfits to backgrounds, are capable of bringing nearly any creative vision you have to life!
Reka Choy's fine art portraiture is exemplary of what the genre has to offer more discerning patrons. And despite the formal settings, Reka manages to convey relaxation and ease in her subject's poses and expressions. This type of expertise speaks to her years of experience working with subjects from all walks of life. Her images are classical in their appeal, with the plain backgrounds, poses, and tasteful vignettes that you'd expect for wall-worthy artwork.
With 50 countries in his portfolio and more on the way, Jarrod Castaing is a Sydney fine art photographer whose work focuses on landscapes. Iceland, Egypt, cities, forests, and places you've never seen before are all on display here. And Jarrod's eye for dramatic lighting conditions, from misty sunsets by the ocean to star-filled panoramas, ensures you get to re-experience precisely what he felt during the moment of capture! And if you'd prefer capturing these images on your own, Jarrod also runs workshops for landscape photographers in Scandinavia, New Zealand, and Canada.
@lightmoods
Paul Foley is a Sydney fine art landscape photographer who describes himself as a "generalist photographer working on disparate projects or themes that intrigue and even beguile him." While landscapes are his canvas, Paul explores light, mood, color, and other themes. And when he wants to explore other dimensions of photography, we're treated to portraiture, wildlife, and anything else that catches his love of beauty. We love seeing how Paul's curiosity, and even personal tragedies, informs his photography. There's no clear separation between his life and his work as an artist, which makes for the most compelling images. For example, when a surgery gone wrong damaged his vision, it inspired future works involving blur and motion in the frame!
10. Shafali Sharma
Few photographers so nicely capture the flavor of childhood the way Shafali Sharma does! Her fine art children's portraits are well-matched to her subjects, using poses, props, and backgrounds that suggest the whimsy, curiosity, and joy that kids so readily display. Shafali's vibrant colors also add emotion and her digital retouching skills create the impression of her subjects standing alone in a dreamy landscape.

Get together somewhere better
Book thousands of unique spaces directly from local hosts.
Explore Spaces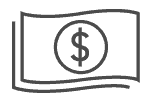 Share your space and start earning
Join thousands of hosts renting their space for meetings, events, and photo shoots.
List Your Space